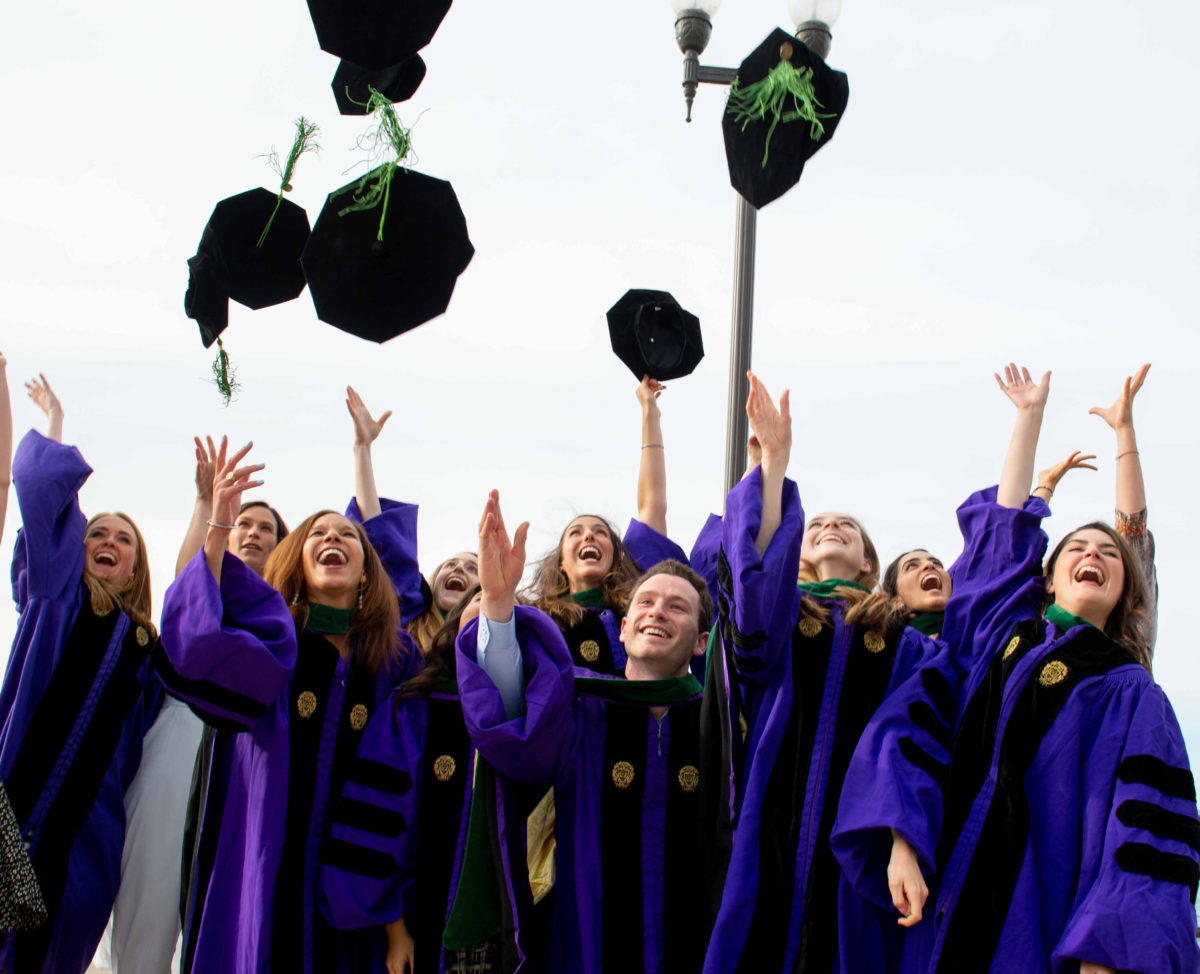 As Roey Fuller, '19 MD, '19 MBA, prepared to cross the stage and receive her diploma, she thought back to those who supported her during her Feinberg journey.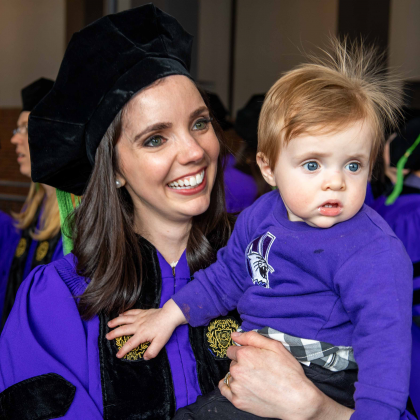 "There were definitely moments when I questioned myself, especially as a new mom. But I am so proud to be able to say that I made it, with my baby on my hip and my husband at my side," said Fuller, who will begin a residency in pediatrics this fall at Ann and Robert H. Lurie Children's Hospital of Chicago. She credits her mentors at Feinberg, particularly Angira Patel, MD, MPH, '10 '11 GME, associate professor of Pediatrics in the Division of Cardiology and of Medical Education.
"She was a great counselor on how to be a mom in medicine," Fuller said.
Eric G. Neilson, MD, vice president for Medical Affairs and Lewis Landsberg Dean, welcomed graduating medical students, faculty, family and friends to the ceremony, held May 20 in the Aon Grand Ballroom at Navy Pier.
"As I reflect on the extraordinary things you have accomplished so far, I am reminded you are also embarking on a new stage in your life as students of medicine," Neilson said. "This stage is more personal and reflective, where you quickly become your own teacher and set goals for what you will remember and refresh through years of continuing medical education."
Following Neilson, Jonathan Holloway, PhD, provost of Northwestern University, spoke about students' personal growth and the friendships they forged along the way. Holloway then introduced Talmadge King, Jr., MD, dean of University of California, San Francisco School of Medicine, who delivered the commencement address, emphasizing the need to address healthy inequality. Marianne Green, MD, senior associate dean for Medical Education, presented the members of the class of 2019. The newly minted physicians received their diplomas and doctoral hoods from a fellow physician, usually a mentor or family member.