Summer 2019
we'd love to hear from you!
Share your important milestones with us.
Please share your recent news, accomplishments and important milestones with us. Submit your updates and high-resolution photos via the linked form. We will publish them in an upcoming issue of the magazine.
1960s
Theodore C. Ning, Jr., '68 MD, was honored by the University of Colorado Medicine Alumni Association at the 2019 Silver and Gold Alumni Banquet. Ning received the Humanitarian Award in recognition for lifelong service to society, extraordinary service to community, and leadership through global and local service.
1970s
Richard F. Gillum, '70 MD, adjunct professor of Medicine at Howard University College of Medicine, was awarded the Northwestern University Feinberg School of Medicine Distinguished Medical Alumni Award at Alumni Weekend in recognition of his career as a pioneer in the field of medicine. Created in 1998 by then-vice president and dean of the medical school, Harvey Colten, this award is presented annually to recognize alumni whose outstanding professional achievements bring honor to the medical school and merit special recognition. We'd love to hear from you! Please share your recent news, accomplishments and important milestones with us.
Submit your updates and high-resolution photos to the linked form here. We will publish them in an upcoming issue of the magazine. Guy T. Williams, '70 MD, and his wife, Ann Hornback, moved to Baltimore in January 2019 to be closer to their son, Cameron, after living in New Orleans since 1971. Their son is completing his fourth year of residency in Psychiatry at University of Maryland, Baltimore. Williams retired in December 2017 after practicing internal medicine and nephrology in New Orleans. He practiced at the Louisiana State Penitentiary at Angola from 2008 to 2011. Since 2011, he has prac-ticed addiction medicine in New Orleans and Lafayette, Louisiana. His wife has been a well-known artist in New Orleans since the 1970s. Unfortunately, she has been disabled by interstitial lung disease since January 2018, but her condition has stabilized and she has become more independent.
Claire Panosian, '76 MD, '80 GME, who has pursued a career in tropical medicine, shared that she recently learned that John Longano, '78 MD, '82 GME, was the ER attending who cracked the famous outbreak of rat lungworm infection, also known as eosinophilic meningitis (formerly known as Angiostrongylus cantonensis) which was reported in the New England Journal of Medicine. She writes, "Unfortunately, the parasite continues to spread and is now well established in Hawaii, among other tropical locales. It has also entered the U.S. mainland, specifically in Florida and other Southeastern states." Panosian and Logano are gathering stories for a documentary about this foodborne parasite. To contribute, please email jlongano@aol.com or CPanosian@mednet.ucla.edu.
1980s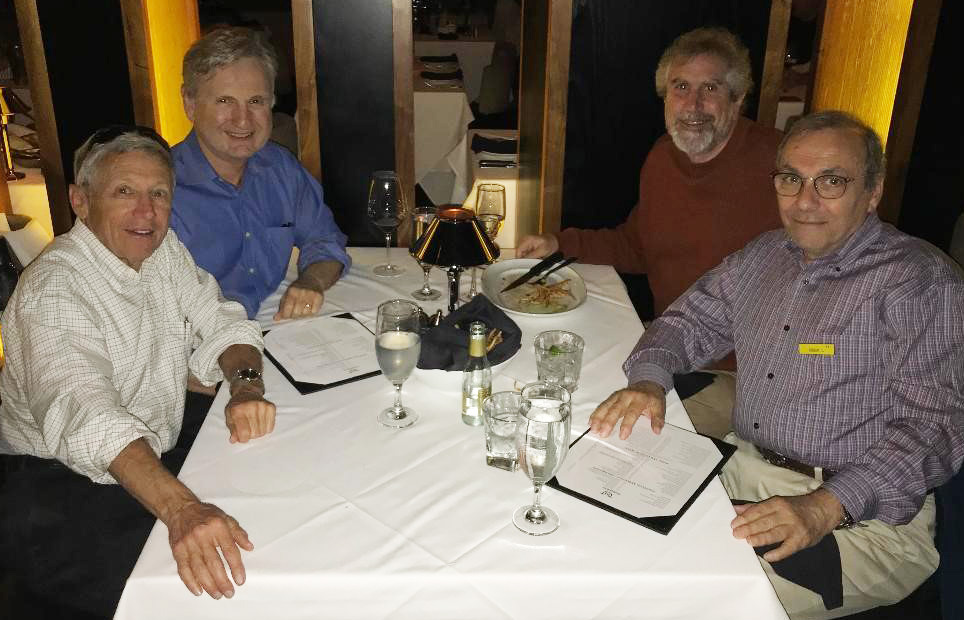 Todd Bragin, '81 MD, writes lightheartedly, "My two older sons got married six weeks apart, now living in Upper West Side of Manhattan. How come I am still paying their cell phone bills?" His youngest son graduated with his major in economics and minor in computer science. He currently lives in West Hartford, Connecticut, working in commercial real estate.
Todd Rosengart, '83 MD, who is the DeBakey Bard Chair of the Michael E. DeBakey Department of Surgery at Baylor College of Medicine, was recently elected to a four-year term as a member of the Board of Directors of the American Association for Thoracic Surgery. He is also currently serving as president of the Society of Surgical Chairs, a member organization of the American College of Surgeons. He and his wife Debbie live in Houston, Texas. Their two sons live in New York and Washington, D.C.Gabriel M. Kind, '86 MD, '94 GME, was appointed to be a director of the American Board of Plastic Surgery at the board meeting in May 2019. Kind will serve a six-year term.
Anthony K. Chen, '87 MD, who practiced anesthesiology for 27 years, has retired from the Torrance Anesthesia Medical Group in September 2018.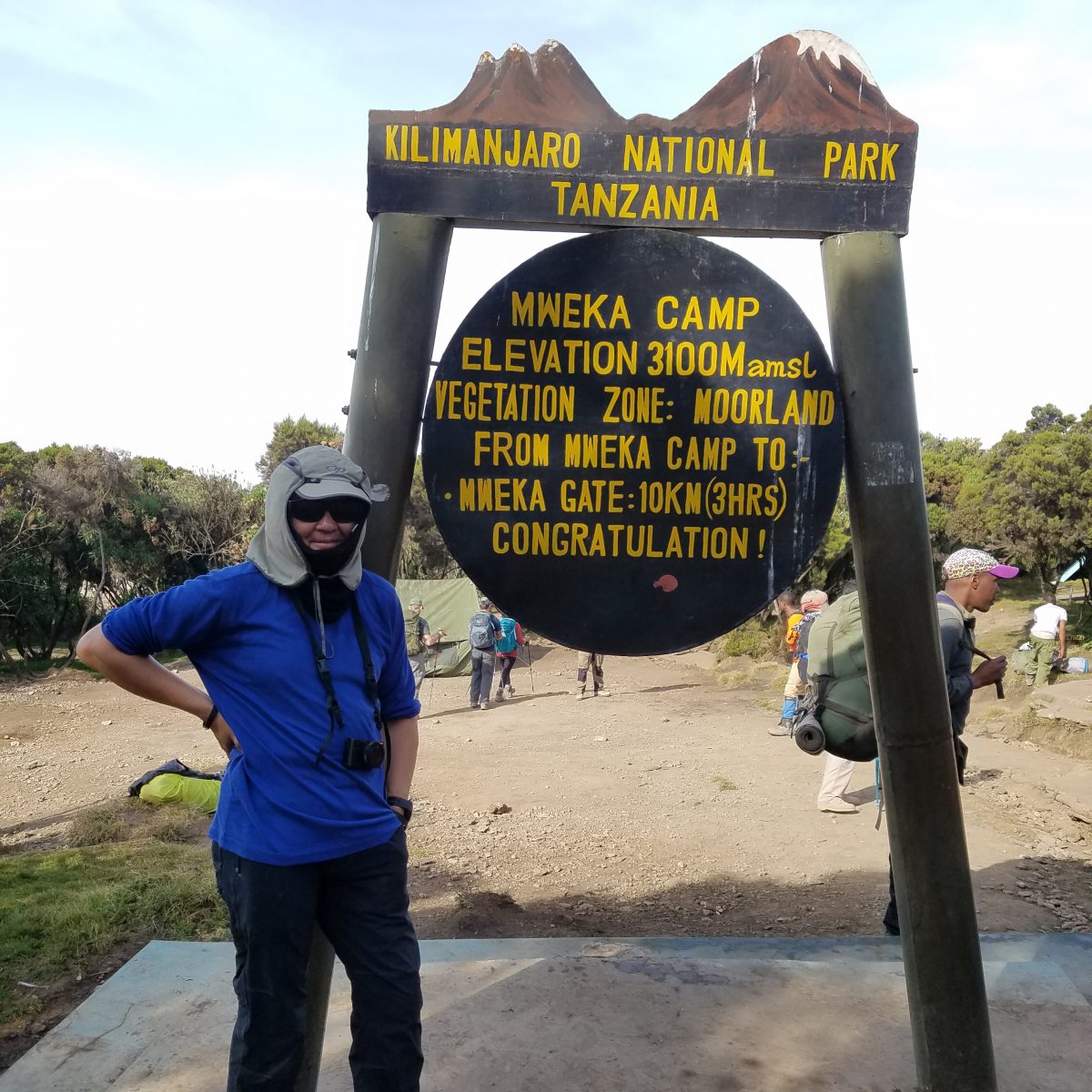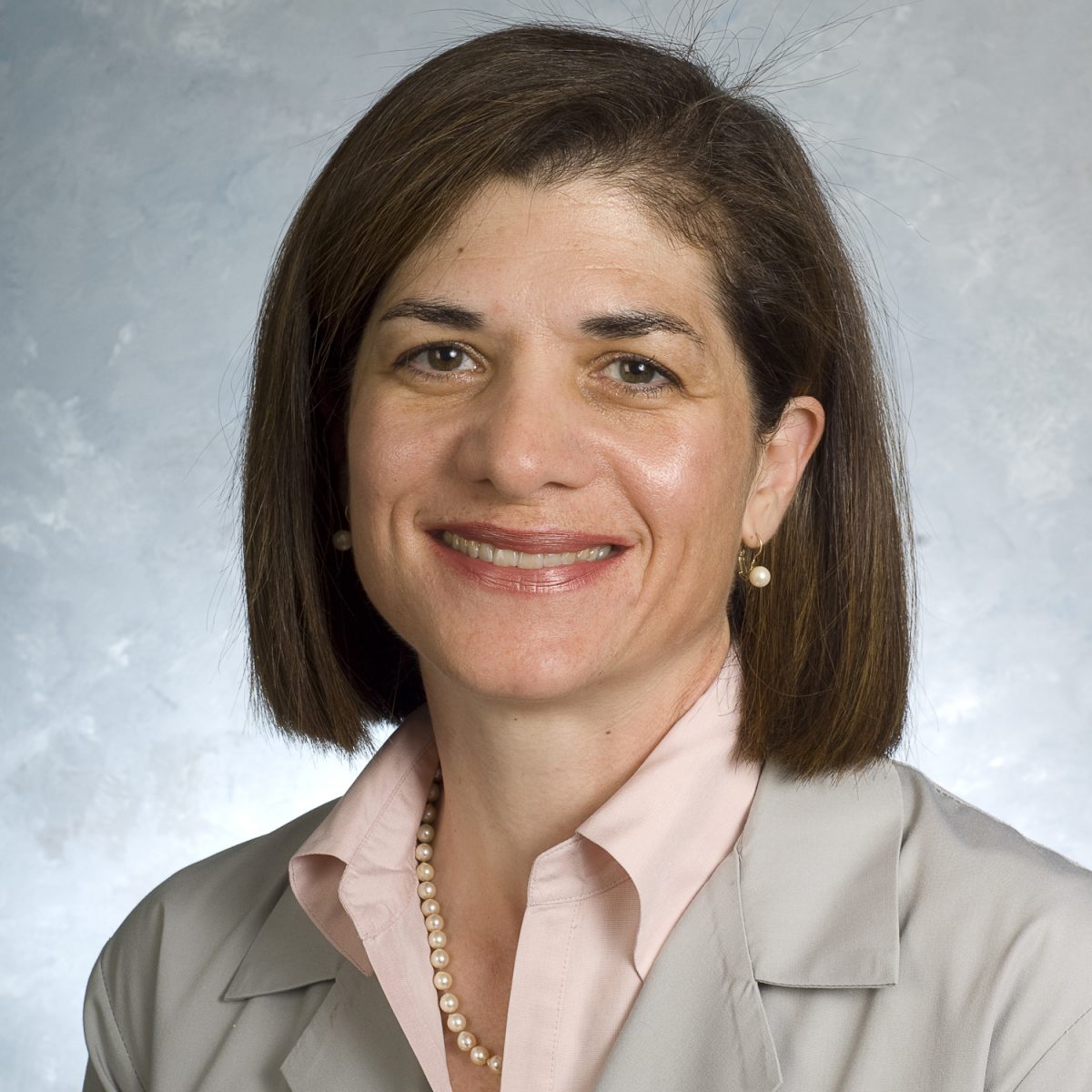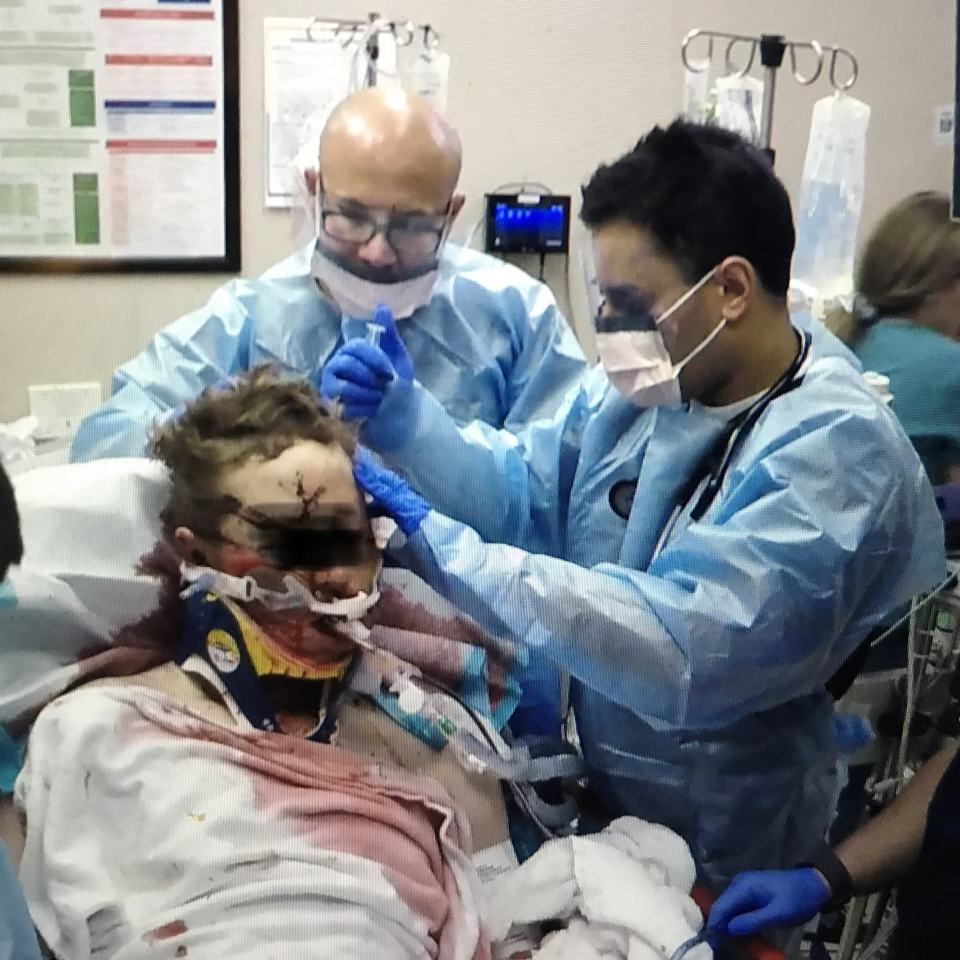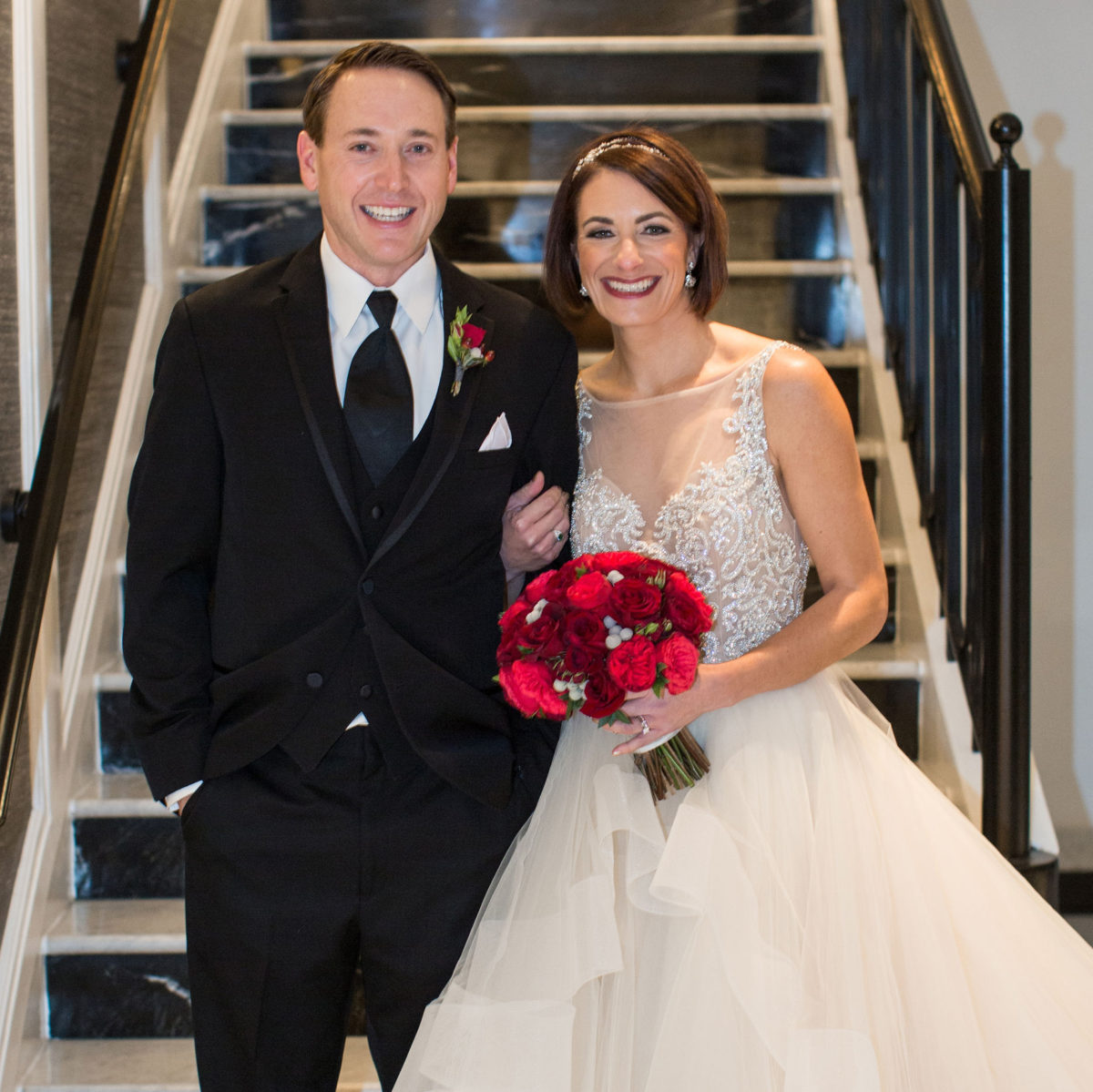 Julie Holland, '89 MD, was named vice president of Pediatric Primary Care for Advocate NorthShore Pediatric Partners, beginning her role on June 1. In her role as a vice president, Holland will serve as the physician liaison to primary care service line directors. She will be responsible for meeting primary care performance goals related to quality, loyalty, and operational and financial success. She will also assist in setting standards and developing innovative office practices in the primary care setting.
Vallerie (Valentini) McLaughlin, '89 MD, '95 GME, the Kim A. Eagle, MD, Endowed Professor of Cardiovascular Medicine at the University of Michigan, was appointed the associate chief clinical officer for Cardiovascular Services of the University of Michigan Medical Group. She continues to serve as the associate chief of Cardiovascular Medicine and director of the Pulmonary Hypertension Program at the University of Michigan.
1990s
Reed A. Omary, '91 MD, '98 GME, recently received the Geoffrey David Chazen Award for Innovation in Medical Education at the Vanderbilt Academy for Excellence in Education banquet. The award recognizes an individual who has made special contributions to the educational programs of Vanderbilt Medical School through the development and implementation of effective innovation in educational approach. Omary is chair and professor of Radiology at Vanderbilt University Medical Center and director of the Medical Innovators Development Program.
Sudip Bose, '99 MD, is a featured physician on the TLC reality television show, "Untold Stories of the ER." Visit docbose.com to learn more.
2000s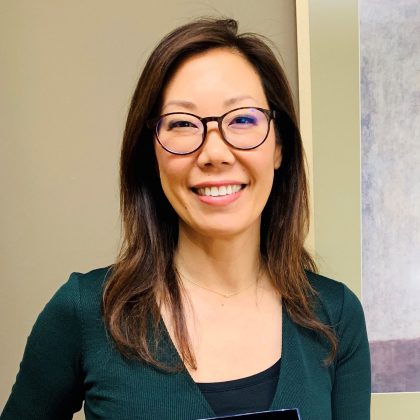 Alicia Kieninger, '01 MD, and Mark Mantay, '00 JD, an alum of the Northwestern Pritzker School of Law, were married December 8, 2018 at the Waldorf Astoria Chicago. In attendance, were groomsman Jeremy Downs, '00 JD, and Joel Funk, '01 MD. Mark and Alicia met through mutual friends just two years ago, despite both having lived in Lakeshore Center in 1997. They reside in Lake Orion, Michigan, with their three boys.
Shirley Y. Chi, '01 MD, '02 GME, was recently recognized as a 2019 "Top Doctor" by Los Angeles Magazine. Chi specializes in medical and cosmetic dermatology with an emphasis on patient advocacy and education. She is frequently an expert contributor to ABC Eyewitness News for the greater Los Angeles area and also a recipient of the President of the United States Volunteer Service Award for her dedication to the field of medical education.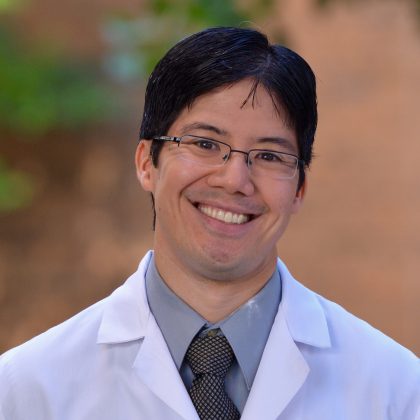 Steven C. Cheng, '01 MD, '04 GME, was the recipient of the Course Director of the Year Award at the Distinguished Service Teaching Awards Ceremony at Washington University School of Medicine in St. Louis. Distinguished Service Teaching Awards are given annually in appreciation of exemplary service in medical student education. Cheng, associate professor of Medicine in Internal Medicine-Nephrology, is also a previous recipient of the Professor of the Year Award.
Monica (Mona) Patadia, '05 MD, completed her one-year elected appointment as president of the Chicago Laryngological and Otological Society. She remains an associate professor of Rhinology at Loyola University Medical School.
Benjamin Singer, '07 MD, '11 GME, received the Young Physician-Scientist Award from the American Society for Clinical Investigation (ASCI). He currently serves as an assistant professor of Medicine in the Division of Pulmonary and Critical Care, and Biochemistry and Molecular Genetics, at Feinberg.
2010s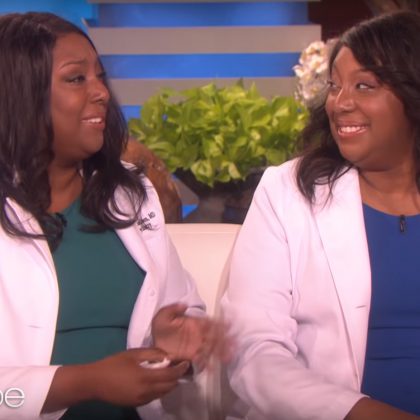 Brandi Jackson, '15 MD, and her twin sister, Brittani Jackson, MD, were recently featured on "The Ellen Degeneres Show" for their dedication to providing healthcare to the underserved and uninsured in Chicago. Jackson and her sister shared information about their work in the community and were recognized by Ellen for their incredible and impactful efforts.
GME
William Dawson, MD, '69 GME, recently retired from his second career — 22 years of teaching bassoon and other low-reed instruments privately in Chicago's north suburbs. He retired first in 1996 from a private practice of hand and orthopaedic surgery in Evanston. Currently still active as a writer, editor, and speaker on performing arts medicine topics, he is a past president of the Performing Arts Medicine Association and the author of "Fit as a Fiddle: The Musician's Guide to Playing Healthy."
Joseph Purpura, MD, '80 GME, '09 MS, began a career in the biotech industry as medical director of Device Safety Operations at Baxter International in Deerfield, Illinois, after completing a master's in Healthcare Quality and Patient Safety at Northwestern's Institute for Healthcare Studies. Purpura then joined Allergan in Santa Barbara, California, and has recently been promoted to associate vice president of Medical Device Safety. Purpura also serves as clinical assistant professor of Obstetrics and Gynecology at Feinberg.
Dustin Allan Carlson, MD, '13, '16 GME, '15 MS, is the recipient of the 2019 Junior Faculty Development Grant with the American College of Gastroenterology Institute for Clinical Research and Education. The award allows for a three-year window of protected research time for a promising clinical investigator.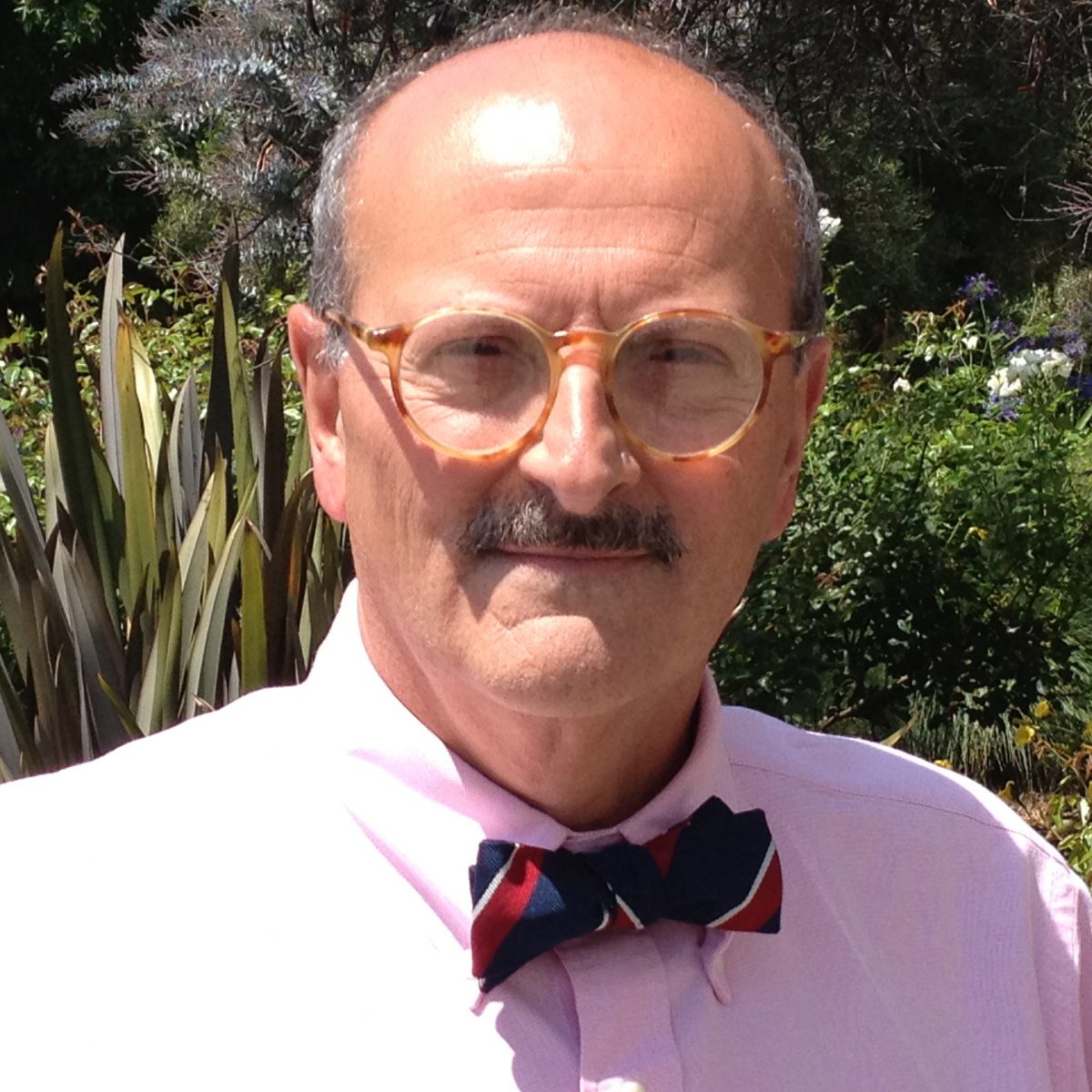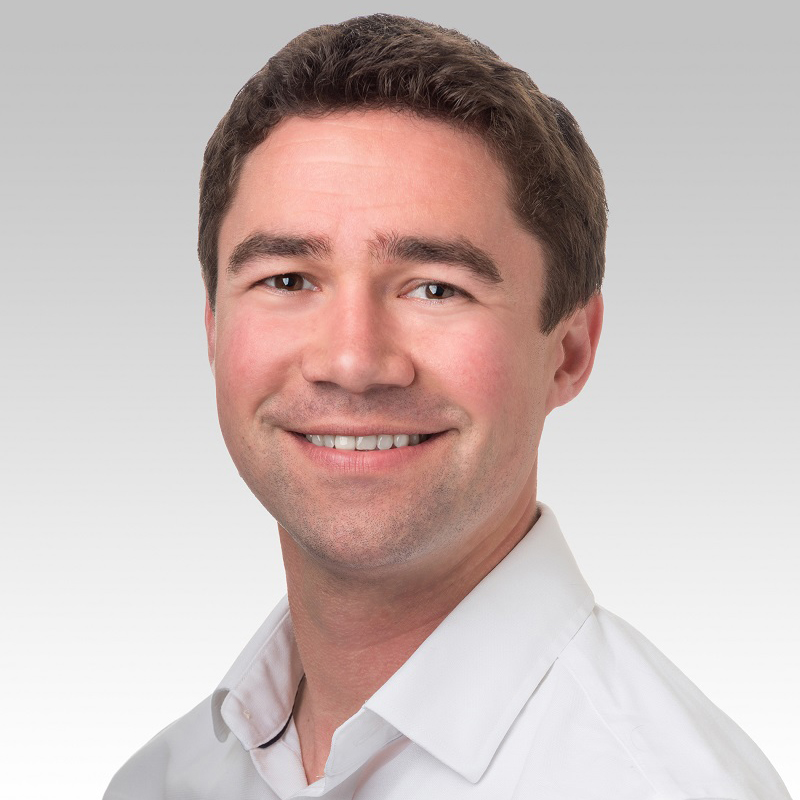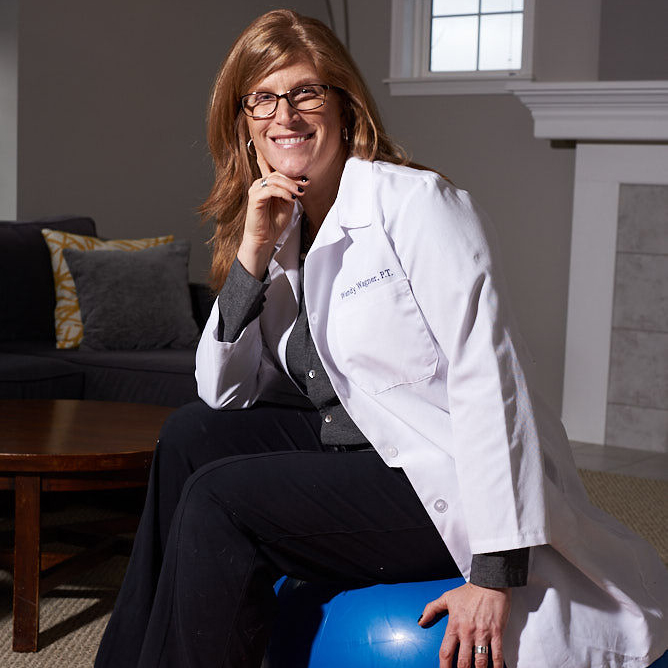 PT
Bill Healey, '93 PT, EdD, posted "Our Profession Should Be Community-Minded — and Community-Invested" on the American Physical Therapy Association's PTTranforms blog on June 5. Read it here.
Rachel Tappan, '97 MPT, DPT, will be representing the American Physical Therapy Association on the Steering Committee for the Consortium for Spinal Cord Medicine, which is funded and administered by the Paralyzed Veterans of America. The committee oversees the updating and new development of clinical practice guidelines.
Wendy Wagner, '98 MPT, has worked in a variety of pediatric settings as a physical therapist since graduating. Wagner writes:
For as long as I can remember, I have struggled with chronic pain, hypermobility, disabling headaches, and more. When a pediatric patient came through my clinic with a similar list of symptoms and a diagnosis of Ehlers Danlos Syndrome (EDS), I started to explore this condition. I learned that it is a genetic connective tissue disorder where collagen is not properly formed and affects multiple organ systems. I confirmed my diagnosis of EDS last summer and have been on a treatment routine to improve core strength, reduce pain, maximize function, and improve my quality of life. Once word spread that I was a physical therapist and had EDS, I was flooded with patients looking for help with the only known treatment for EDS: physical therapy. If you see someone who is hypermobile, experiences frequent sprains, subluxations or chronic pain, has headaches, and poor scar formation, consider a screening for EDS. It is under-diagnosed and deserves more attention from the medical community in the future. I plan to be a part of that future.