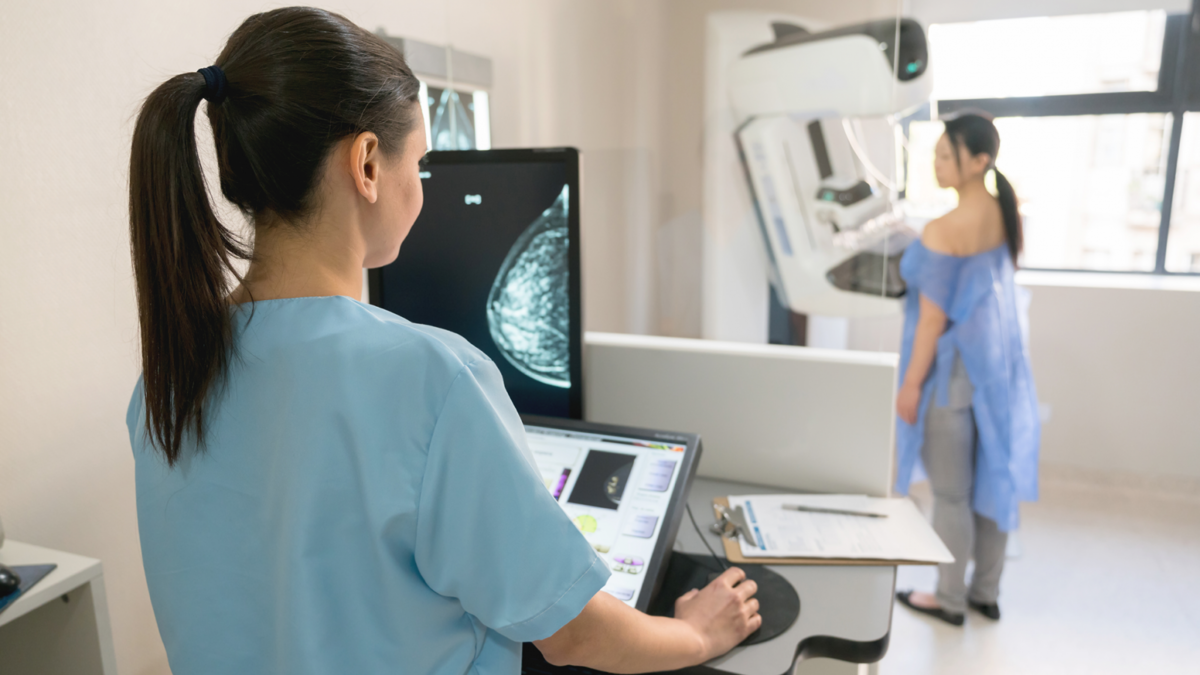 Artificial intelligence (AI) can help doctors do a better job of finding breast cancer, according to a study from a team of international researchers in the U.S. and U.K. at Google, Deep Mind, Northwestern Medicine, Cancer Research U.K. Imperial Center, and the Royal Surrey County Hospital that was published in the journal Nature on January 1, 2020. The AI model predicts breast cancer in mammograms more accurately than radiologists. This is incredibly important, as 50 percent of women who undergo screening over a 10-year period will experience a false positive.
"We took mammograms that already happened, showed them to radiologists and asked, 'Cancer or no?' and then showed them to AI, and asked, 'Cancer, or no?'" said Mozziyar Etemadi, MD, PhD, research assistant professor at the McCormick School of Engineering and of Anesthesiology and an author of the study. This was the test that found AI more accurate than the radiologists.
New York Times, CNN, BBC, Bloomberg, Wall Street Journal, Reuters, Time Magazine, Financial Times, NPR, ABC, Chicago Tribune
Poetry may not be common in the medical setting. But more hospitals and medical schools are turning to the power of the written word, and poetry in particular, to help patients process their conditions and heal. Further study is being done on whether it's feasible for busy doctors to carve out time for poetry with inpatients. They're examining how patients reflect on the process, and they're also interviewing patients after the reading to see if the poetry affects their quality of life and relationship with the physician.
Joshua Hauser, MD, associate professor of Hospital Medicine, says the poems often elicit patients' memories about their youth or their parents, or reflections on their illness and mortality.
"By looking at a piece of text which has some uncertainty or ambiguity, I think they are able to reflect back on their illness in a way that direct questions might not get to," Hauser said.
The Wall Street Journal
The U.S. Food and Drug Administration gave expanded approval to a prescription form of fish oil called Vascepa to help prevent heart trouble in people who are at high risk and already taking statins.
In a recent study, Vascepa appeared to put the brakes on key aspects of plaque formation in vessels after nine months of use. These early results provide some insight into why Vascepa was found to reduce risk of heart-related disease and death by 25 percent in another study released last year, said Donald Lloyd-Jones, MD, chair of Preventive Medicine. Other high-dose fish oil clinical trials are ongoing, and will provide further evidence in the near future, Lloyd-Jones said.
U.S. News & World Report, and HealthDay
Technology allows us to connect with people around the world, but our devices still can't give us that kind of one-on-one sense of touch — that feeling of human connection.
John Rogers, PhD, professor of Neurological Surgery, and his team have developed a new wireless and battery-free smart skin that could shift the course of this technology. Through a fast, programmable array of miniature vibrating disks embedded in a soft, flexible material, this smart skin can contour to the body and deliver sensory input.
The applications for such a flexible smart skin vary from social media, entertainment, virtual reality and video gaming, to sensory feedback for amputees, or event telemedicine. At the office, employees could shake the hand of every businessperson attending a virtual meeting and feel a squeeze in return.
CNN