by ERIN SPAIN
Feinberg's new Institute for Artificial Intelligence in Medicine is a thoughtful and powerful force for improving medicine.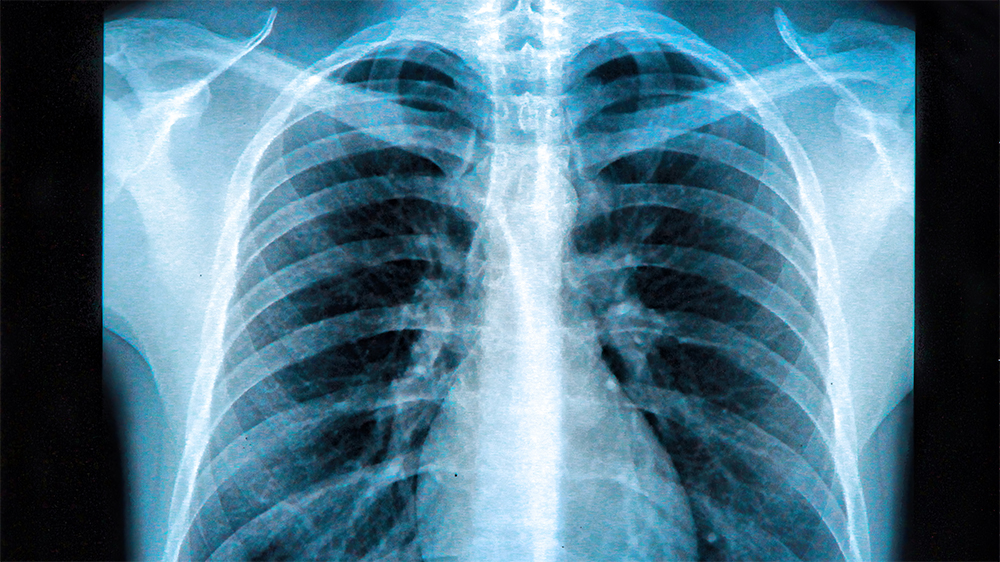 With the opening of the new Institute for Artificial Intelligence in Medicine (I.AIM), Feinberg has the opportunity to not only create and implement new AI tools that enhance healthcare, but also to set ethical standards for how these tools are developed and used in the medical profession.
"We can't afford to 'move fast and break things,' because if we break things, people might die," says institute director Abel Kho, MD. "We have to be very thoughtful, from the bottom data layer all the way up to the application layer, to be sure we are doing everything in an ethical, responsible way."
This sense of responsibility starts with the institute's name. The choice of the word "augmented" in lieu of "artificial" is deliberate, according to Kho, who is also an associate professor of Medicine in the Division of General Internal Medicine and Geriatrics and of Preventive Medicine in the Division of Health and Biomedical Informatics.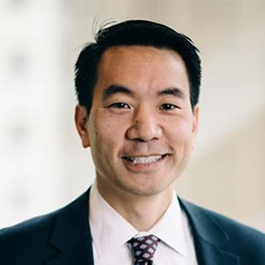 Seven Guiding Principles
Kho has created guiding principles for the institute that are modeled on the Hippocratic oath.
Value privacy
Act with humility
Endeavor ethically
Move deliberately; don't break things patients or clinicians depend on
Respect patients and clinicians
Augment the physician's tools; maintain centrality of people in the practice of medicine
Beneficence (do what's right)
Abel Kho, MD, is the director of Feinberg's new Institute for Artificial Intelligence in Medicine (I.AIM).
"There are not many things in life that have a positive spin when you say 'artificial,'" he says. "'Augmented' emphasizes the human touch in medicine and how it can be enhanced or augmented with technology — not replaced. AI is a tool, like a stethoscope or scalpel. And it's most powerful when guided by the hands of clinicians."
As the director of the Center for Health Information Partnerships in the Institute for Public Health and Medicine (IPHAM), Kho is well-versed in bringing people, communities, and data together to drive measurable and sustained improvement in health. He also has an active primary care practice, which helps inform the clinical relevance of his research.
At I.AIM, he will lead a team exploring the application of computational methods — such as machine learning, artificial intelligence, pattern recognition, genetic analysis, and deep phenotyping of health data — to build useful, responsible tools that put people first.
Creating AI infrastructure across the healthcare system
The creation of the institute was in large part prompted by the fact that Northwestern Medicine has already become a breeding ground for AI-powered research.
Mozziyar Etemadi, MD, PhD, research assistant professor of Anesthesiology and of Biomedical Engineering at the McCormick School of Engineering, was the co-author of two AI studies in collaboration with Google: one, published in Nature Medicine, showed that an AI tool was able to detect malignant lung nodules better than radiologists; the other, published in Nature, showed that another AI tool predicted breast cancer in mammograms more accurately than radiologists. These discoveries were widely reported by national media outlets.
Jeffrey Goldstein, PhD, assistant professor of Pathology, was part of a team of scientists who created patent-pending technology that uses AI to analyze placenta images after delivery, providing critical information, such as whether the fetus received enough oxygen in the womb or if there is a risk of infection or bleeding for the mother. Currently in the U.S., only 20 percent of placentas are assessed by pathology exams after delivery, in part because the cost, time, and expertise required are prohibitive. AI could help make it possible, improving health outcomes for mother and child.
AI is also being explored at Northwestern Medicine Bluhm Cardiovascular Institute's Center for Artificial Intelligence in Cardiovascular Disease, where clinicians are testing smart stethoscopes created by Berkeley, California-based Eko Devices, Inc. This technology uses recordings of tens of thousands of heartbeats to detect murmurs. "We also use AI to guide the acquisition and interpretation of echocardiography," says James Thomas, MD, professor of Cardiology. "After leading the clinical trial that resulted in FDA approval, we have now deployed this application into the COVID-19 units, where front-line providers can image the hearts of COVID-19 patients."
Such projects demonstrate the innovation and energy surrounding AI that already exist across the healthcare system — I.AIM seeks, on the other hand, to provide infrastructure.
"What we're seeing with AI in healthcare and in research is that it's been set up in these little bespoke sort of shops," says Kho. "It's a cottage industry, oftentimes lacking the scalable infrastructure that you would need — data infrastructure and administrative infrastructure — to support a larger volume of data research or research on larger data volumes."
"Our initial, out-of-the-gate approach is going to be an inventory," Kho continues. "Our job in many ways is to coordinate and coalesce existing talent and resources and infuse a little bit of help where we can so that investigators and clinicians have the capacity to do the kind of work they want to do."
To achieve these goals, Kho has assembled a cross-disciplinary team, including Etemadi, who will be chief data engineer. Yuan Luo, PhD, an associate professor of Preventive Medicine at Feinberg and at the McCormick School of Engineering, will serve as chief AI officer. Firas Wehbe, MD, PhD, Feinberg's chief research informatics officer and associate professor of Preventive Medicine and of Pathology, will be chief informatics officer. Kelly Michelson, MD, MPH, director of IPHAM's Center for Bioethics and Medical Humanities and the Julia and David Uihlein Professor of Bioethics and Medical Humanities, will be chief ethics officer.
The new institute will also bring together other faculty, students, and trainees, as well as engender collaborations with other Northwestern schools.
"It's not a 'build it, and they will come' model," say Kho. "It is a community-building model, which in my experience is the only sustainable path forward."
Six Specialized Centers
I.AIM is pursuing research, training, and outreach goals, calling on the knowledge of multiple disciplines to achieve them.
Center for Computational Imaging and Signal Analytics in Medicine
This center focuses on applications that generate images and sensor data. Sensors in mobile devices can help scientists understand behavior, mental health, and environmental factors, allowing development of interventions that will improve patient well-being. "AI applied to radiology and pathology imaging can aid in diagnosis and treatment of cancers, pulmonary, and cardiovascular diseases," says Lee Cooper, PhD, center director and associate professor of Pathology. This center will partner with Northwestern Medicine Bluhm Cardiovascular Institute's Center for Artificial Intelligence in Cardiovascular Disease.
Center for Deep Phenotyping and Precision Therapeutics
This center is focused on creating phenotyping platforms to study human diseases, applying machine learning to the classification of diseases, and advancing precision therapeutics. "A barrier to improving health is the imprecise classification of heterogeneous diseases and clinical syndromes," says center director Sanjiv Shah, MD, the Neil J. Stone, MD, Professor of Cardiology. "With deep phenotyping of patient-level data and machine learning analytics, we can now more accurately classify human diseases with the goal of creating precision therapeutics."
Center for Biomedical Informatics and Data Science
"Biomedical informatics has been described as 'data science meets the human condition,'" says Justin Starren, MD, PhD, center director and professor of Preventive Medicine and Medical Social Sciences. "As AI and data science revolutionize our understanding of disease, we need to transform those discoveries into tools for the everyday challenges of patients and clinicians." At the center, scientists work with clinician partners to bring AI discoveries into routine care and to educate the next generation of biomedical informatics and data science investigators.
Center for Medical Education in Data Science and Digital Health
"Data science and AI bring tools to clinical care that enable more effective care for our patients. Thus, along with anatomy, physiology, and the other longstanding topics in medical school curricula, data science and digital health are now essential ingredients in our students' education," says David Liebovitz, MD, associate professor of General Internal Medicine and Geriatrics, and center co-director with Marianne Green, MD, senior associate dean for medical education. Green summarizes, "This center will integrate machine learning patient-generated data, and more — along with their ethical implications — into medical education."
Center for Advanced Molecular Analysis
This center will develop novel technologies and computational tools to perform genome-wide analysis of patient genomes. Scientists will profile and integrate personal multi-omics data (such as genomics, transcriptomics, and epigenomics) to study human disease at single-cell resolution. "By combining modern genomic approach and advanced machine learning techniques, our aim is to identify disease-specific biomarkers and use them to predict disease risk and clinical outcomes," says Feng Yue, PhD, center director and associate professor of Biochemistry and Molecular Genetics.
Center for Bioethics and Medical Humanities
"Bioethics and medical humanities fill a vital need by encouraging people to consider values and morals alongside the miracles and advances of medicine," says center director and I.AIM chief ethics officer Kelly Michelson, MD, MPH. This center examines how ethics inform professionalism and practice of medicine, clinical care, and biomedical research, and supports both IPHAM and I.AIM.