Donors Share: Why I Give to the Medical School
Generosity from alumni, faculty, grateful patients, and other friends has made a big impact on Feinberg's research and education missions. This winter, we asked our donors to share why they felt inspired to give back. Share your story about why you give to the medical school here.
"I have been a patient of Northwestern since 1968, before the hospital was called Northwestern Memorial Hospital. I have personally seen how the hospital has grown into the medical powerhouse that it has become. I deal with a lot of chronic conditions, and I have been the beneficiary of research done at Northwestern. My doctors, Sean O'Connor, MD, clinical assistant professor of Medicine in the Division of General Internal Medicine and Geriatrics, and Rod Passman, MD, the Jules J. Reingold Professor of Electrophysiology, have been very instrumental in the quality of life I enjoy. It is an honor to support the efforts of these doctors to further their work from which we have benefited."
David Rubin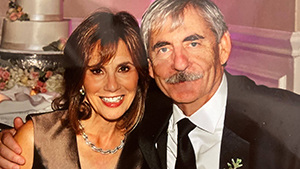 Amazing progress is being made at the Feinberg School of Medicine, and I needed to be part of that dedicated and critical research effort to help find a cure.

Jim Koster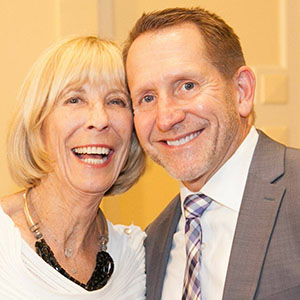 "My 12+ years at the medical school have been an amazing journey. I continue to be inspired by the creativity and commitment of my team, our colleagues, the faculty, and, of course, the generosity of our terrific donors. Giving back each year provides me with a sense of pride and a 'walk the walk' mentality that reaffirms I believe in our work and am a good steward of our donor community."
LARRY KUHN, associate dean for Development
"I have many fond memories of my time at Northwestern University. Not only did I receive an excellent education, but while a student at Kellogg I met the love of my life, Heather Wilson, who was an undergraduate student. After 27 years of marriage, I lost my wife to familial ALS, and I became passionate to help find a cure by supporting research. After meeting with Robert Kalb, MD, director of the Les Turner ALS Center and the Joan and Paul Rubschlager Professor, I made the decision to establish the Familial ALS Research Fund in memory of my wife. Amazing progress is being made at the Feinberg School of Medicine, and I needed to be part of that dedicated and critical research effort to help find a cure."
Jim Koster
"The Shane Foundation has established the Maternal Fetal Medicine Shane Foundation Fund at Feinberg. The 501(c)(3) non-profit was co-founded by my husband, Arnold Gold, and I, Roberta Brenner Gold '68, with executive director Robyn Gold Fener '95 in the name and memory of Shane Gold, who was lost with her unborn son as a result of a preventable pregnancy-related blood clotting disorder.
The foundation's work at Feinberg, headed by Paloma Toledo, '03 MD, '07 '08 GME, '10 MPH, will advance the 'Urgent Maternal Warning Signs' patient education program recently launched by the American College of Obstetricians and Gynecologists Council on Patient Safety in Women's Health Care. This program, created as a result of a Shane Foundation proposal, enables all women to recognize and report critical symptoms for the most serious conditions leading to maternal mortality and morbidity."
Roberta Gold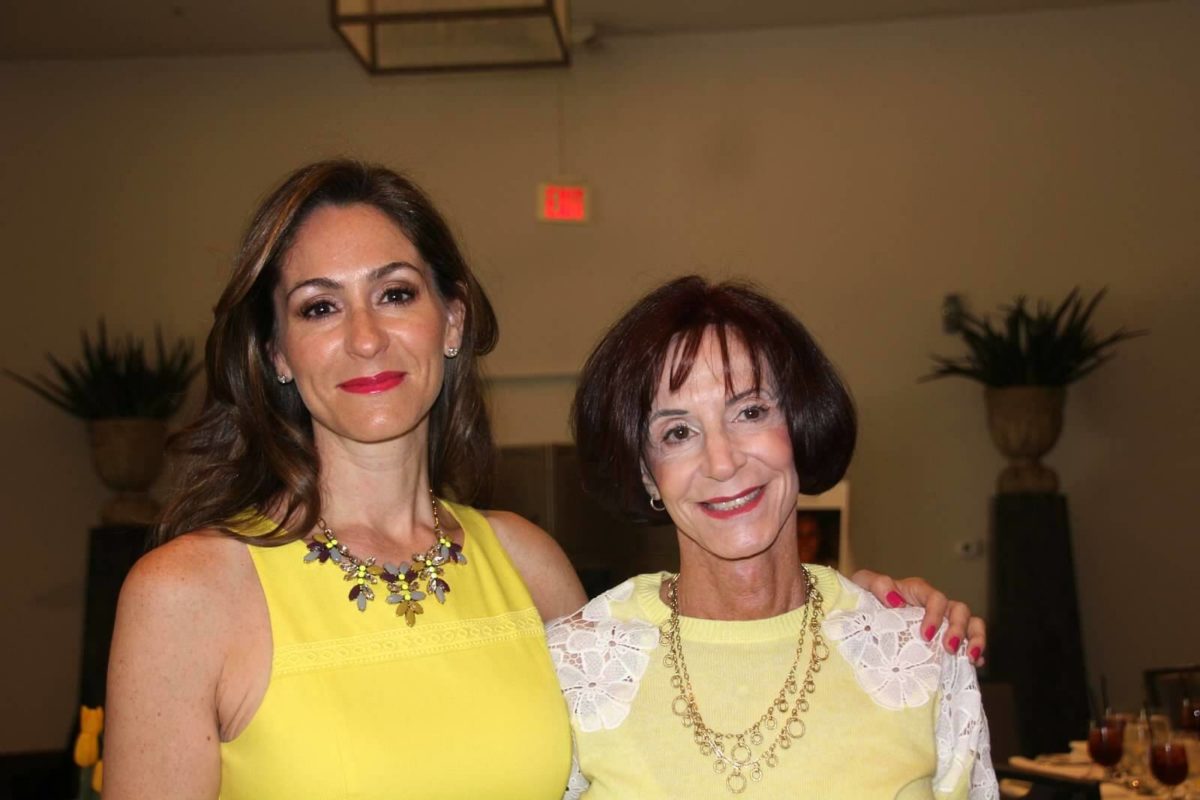 The Impact of Faculty Giving
In the last six years, committed Feinberg faculty members have contributed more than $6 million to support students and trainees with scholarships and fellowships, or to give back to the medical school's departments, institutes, and centers with gifts to breakthrough research and education initiatives. Faculty who would like to support a cause at the medical school that is important to them can do so at wewill.northwestern.edu/FSMfacultygiving.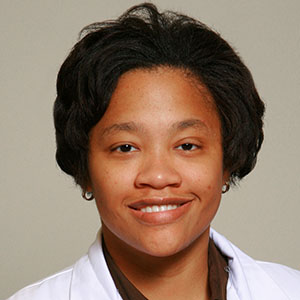 "To whom much is given, much is required. I am ever thankful for the privilege of being able to practice medicine. I also recognize the sacrifices and support that were available to me as I trained. For this reason, I consider it an honor to pay it forward. My contributions are in support of first-generation physicians and underrepresented minorities. I feel that fostering a diverse community of healthcare providers at Northwestern will improve the care that we are able to provide to our patients."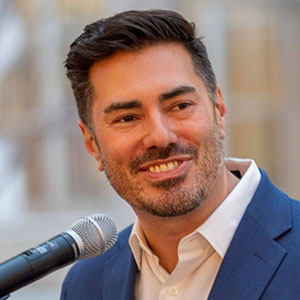 "Each year I make a gift to the Institute for Sexual Minority Health and Wellbeing (ISGMH). These funds help support the next generation of leading investigators and clinicians by providing funds for pilot grants, attendance at conferences and workshops, and the stellar seminars within the institute. With donor support, our medical students have published papers as first authors in leading journals and our fellows have won competitive NIH grants. It is one of the greatest pleasures of my job to see how Northwestern has helped grow the new field of LGBTQ health. I'm proud to support the outstanding LGBTQ health research and education initiatives at Feinberg."
Congratulations to the Northwestern University Prosthetics-Orthotics Center's Class of 2021
"After a challenging year in a new frontier of healthcare delivery, you have succeeded. In these times of adversity, you have found new opportunities to succeed. Your future care for the disabled can allow so many to benefit from technologies few physicians and patients are even aware exist. It is important that you advocate for these new technologies to be accepted and deployed to advance the success of all our patients.
As you embark on your careers, remember you will look back some day and not always realize how you have made a difference. You will think of it as your profession, but your patients and families will remember your caring and compassion. Enjoy the fact that you will be making a difference for thousands of patients. Enjoy the journey!"
ROBERT EDWIN EILERS SR., MD, '82 GME