Biohub for Breakthroughs
Chicago is home to a new Chan Zuckerberg Initiative biomedical research hub, accelerating collaborative science and galvanizing multidisciplinary research.
By Melissa Rohman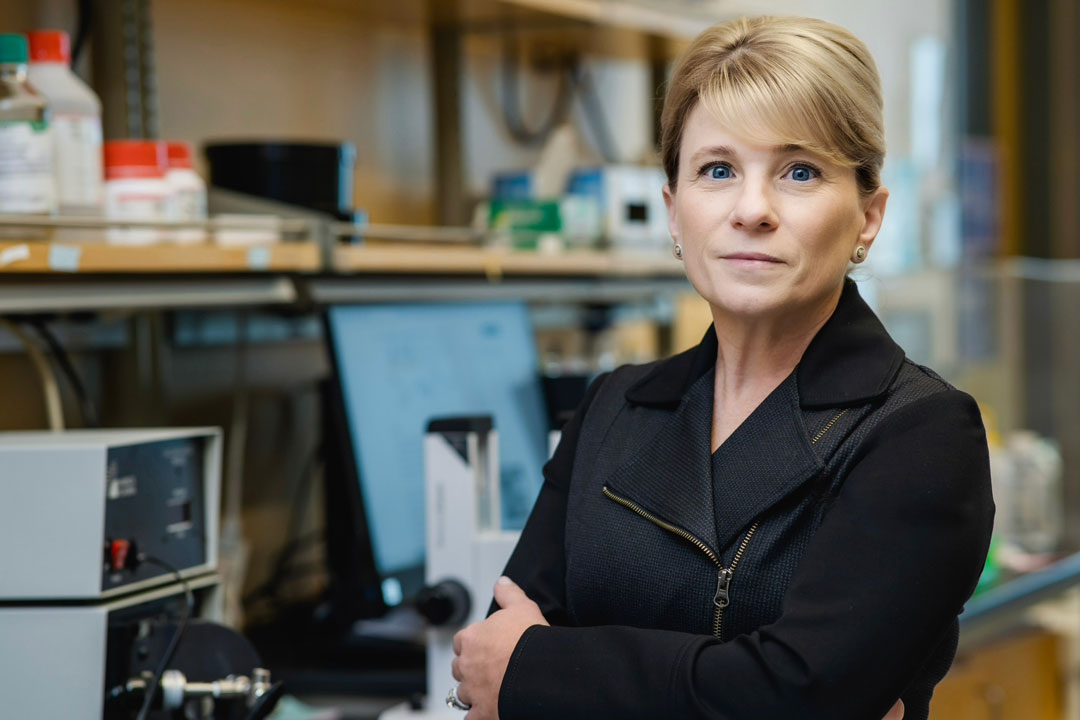 This spring, the Chan Zuckerberg Initiative (CZI) announced that Chicago will be the home of its newest biomedical research hub, uniting investigators across universities to study human tissue with unprecedented resolution and detail.
Called the Chan Zuckerberg Biohub Chicago, the hub will be co-led by Northwestern University, along with the University of Chicago and the University of Illinois Urbana- Champaign. The hub will be funded with $250 million over a decade from CZI, with an additional $25 million committed by the State of Illinois.
At the helm of CZ Biohub Chicago's efforts is Shana Kelley, PhD, who will serve as president. Kelley is the Neena B. Schwartz Professor of Biochemistry and Molecular Genetics at Feinberg and of Chemistry and Biomedical Engineering at the McCormick School of Engineering.
CZ Biohub Chicago will be located at Fulton Labs in the city's Fulton Market neighborhood and will include state-of-the-art laboratories, meeting spaces, faculty-in-residence, a biofoundry, and other sophisticated instrumentation. The goal is to enable cross-collaboration and innovation among the region's best investigators to better understand inflammation within the body, leading to new treatments and prevention strategies for inflammatory conditions and diseases.
"We're thrilled to be part of the Chan Zuckerberg Biohub Network, which will galvanize multidisciplinary research and drive more progress than any one of these institutions could have achieved on its own," Kelley said. "The scientific challenge we're exploring — to develop new tools to better measure tissues and gain insights into inflammation — has large engineering challenges to surmount, and is wildly, but not impossibly, ambitious — and can only be solved by interdisciplinary collaboration."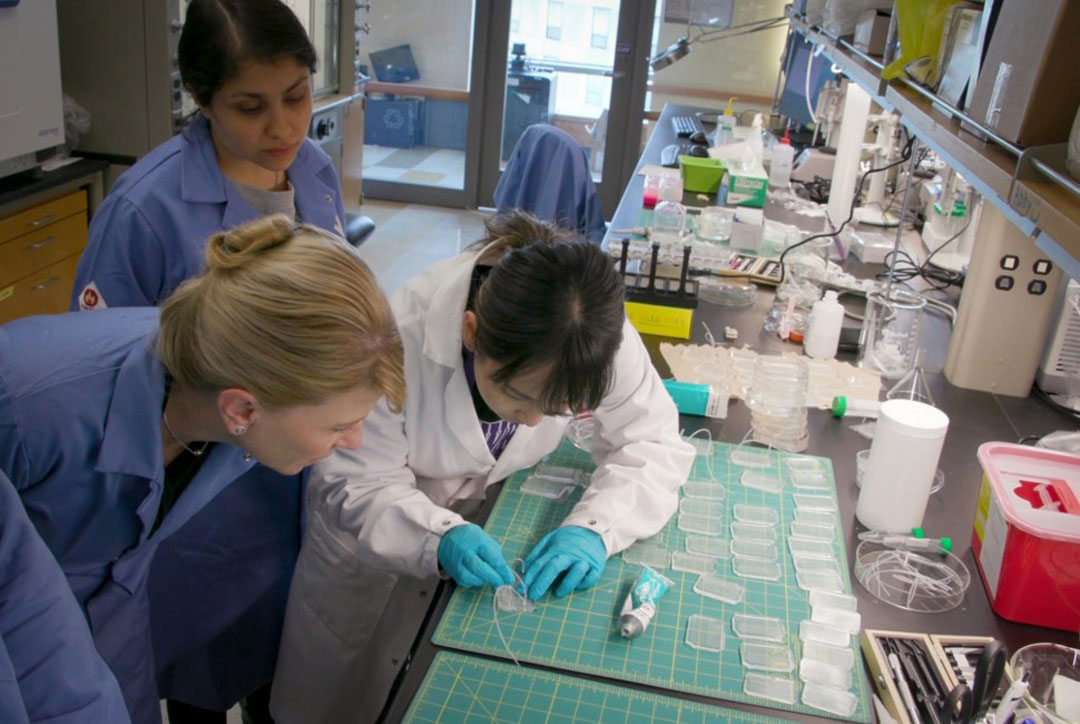 ASSEMBLING A DREAM TEAM OF INVESTIGATORS
The hub is the first expansion of the Chan Zuckerberg Biohub Network, launched in 2021, and builds off the successes of the CZ Biohub in San Francisco, which was founded in 2016.
The search for the next CZ Biohub was no simple feat and involved a yearlong, highly competitive application process for a research initiative explicitly focused on measuring human biology. Chicago was selected from a pool of 58 teams.
"We are excited to scale this successful model of collaborative science into a larger network by welcoming the new Biohub in Chicago," said CZI co-founder and co-CEO Priscilla Chan. "This institute will embark on science to embed miniaturized sensors into tissues that will allow us to understand how healthy and diseased tissues function in unprecedented detail. This might feel like science fiction today, but we think it's realistic to achieve huge progress in the next 10 years. I look forward to the advances in science and technology that this new Biohub will spur studying how tissues function to understand what goes wrong in disease and how to fix it."
The Chicago team's planning committee comprised investigators across Northwestern, including Kelley; Guillermo Ameer, ScD, professor of Surgery and the Daniel Hale Williams Professor of Biomedical Engineering in the McCormick School of Engineering; Horacio Espinosa, PhD, the James N. and Nancy J. Farley Professor in Manufacturing & Entrepreneurship; Neil Kelleher, PhD, professor of Biochemistry and Molecular Genetics and director of the Chemistry of Life Processes Institute and Proteomics Center of Excellence; Amy Paller, MD, the chair and Walter J. Hamlin Professor of Dermatology; John A. Rogers, PhD, the Louis Simpson and Kimberly Querrey Professor of Materials Science and Engineering, Biomedical Engineering and Neurological Surgery; and Milan Mrksich, PhD, Northwestern's former vice president for research.
"By collaborating across universities, we have assembled an absolute 'dream team' of researchers with unmatched scientific skills and talent that enabled us to compete at the highest levels. The hub will be known as a place where discoveries are made and fields are transformed — and it will better position Chicago as an environment for life science translation and entrepreneurship," Mrksich said.
The tremendous strength that Northwestern, the University of Chicago, and the University of Illinois Urbana-Champaign have across the life sciences, physical sciences, engineering, medicine, and beyond will also accelerate breakthroughs and innovation, according to Kelley.
"One of the overarching philosophies that we have really driving how we're putting the Biohub together is that we're going to be empowering scientists and engineers to pursue their riskiest, most exciting ideas and really propelling high-risk, high-reward ideas forward to enable a new set of breakthroughs in biomedical research," Kelley said during a virtual town hall in May that highlighted the mission, structure, and goals of the CZ Biohub Chicago.
A BETTER UNDERSTANDING OF INFLAMMATION
A main pillar of CZ Biohub Chicago is collaborative, cutting-edge research, specifically developing instrumented tissues and using novel engineering approaches to study inflammation and immune cell function in unprecedented detail and resolution. This research could reveal how disruptions in these processes lead to inflammation and disease.
"At the CZ Biohub Chicago, we will learn how to bias inflammation up and down by measuring spatiotemporal cellular responses at the molecular level in 3D living tissue," Kelley said.
Chronic inflammatory diseases are one of the leading causes of death worldwide. More than half of all deaths are attributable to inflammation-related diseases, including autoimmune diseases, metabolic diseases such as diabetes, and cancer.
Using new technologies, investigators at CZ Biohub Chicago will aim to characterize the molecular and cellular regulators of tissue inflammation to better understand why these changes occur and how they lead to metabolic and immunologic changes. This, in turn, could ultimately lead to new targeted therapeutic interventions and more robust disease prevention strategies.
The Biohub will also work with CZI teams, including the CZI science technology team, to develop technologies that understand, observe, measure, and analyze any biological process within the human body across spatial scales and in real time.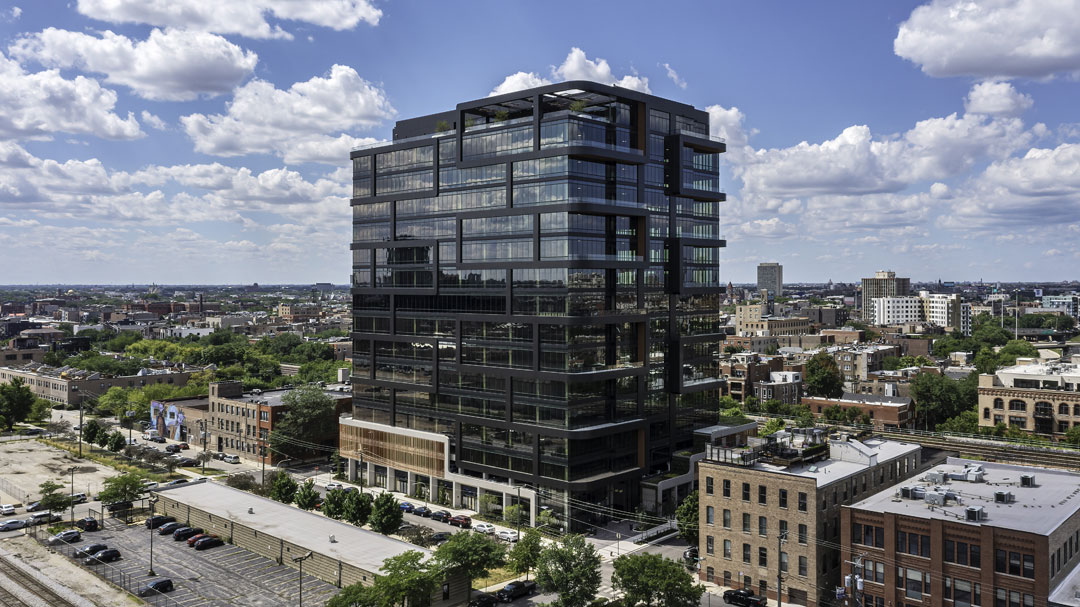 "The Chicago Biohub will create technologies that will transform our understanding of tissue-scale biology, revealing important information about the processes that take place in living tissues that could lead to new therapies," said CZI co-founder and co-CEO Mark Zuckerberg. "This immense scientific challenge requires bringing together researchers and technologists in new ways to accomplish great science that isn't done in conventional environments."
CREATING SYNERGY ACROSS UNIVERSITIES
In addition to multidisciplinary research, the CZ Biohub Chicago will also lead a host of extramural programming, including an acceleration program, a visiting faculty and fellowship program, and an investigator program. These programs will link investigators at the Biohub directly with investigators at Northwestern, the University of Chicago, and the University of Illinois Urbana-Champaign.
"With a great deal of synergy, we want people at the universities working closely with people at the Biohub and vice versa," Kelley said during a biomedical science panel held in the Hughes Auditorium in May for Northwestern's presidential inauguration week. "We want people from the university coming to the Biohub, we want people at the Biohub going to the universities and really facilitating cross-fertilization of ideas and technologies. My hope, and a big part of my job, is making sure that it is very collaborative, and we keep the partnerships very strong."