Q&A with Greg Brisson, MD, '94 GME
Ten years ago, a group of medical students approached FSM administration with a bold concept: Med students — already divided into four Colleges to provide them with a community that lasts throughout their education — could also benefit from networking with Colleges across the four years of medical school. Thus, four academic societies (Ricketts, Cooper, Lawless and Thompson) were born.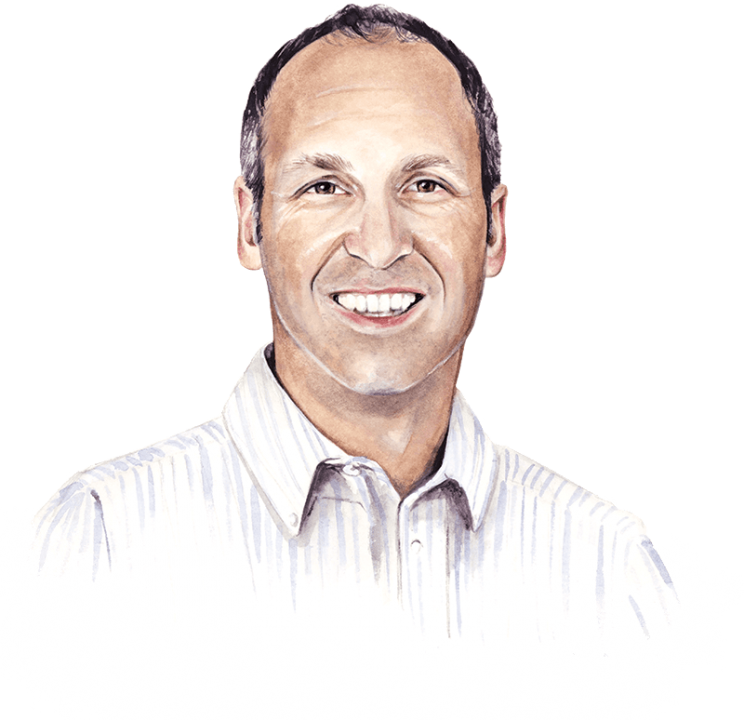 As we approach the 10th anniversary of academic societies this fall, we spoke to Greg Brisson, MD, '94 GME, clinical assistant professor of Medicine and leader of the societies from 2011-2019, about the major impact this relatively new institution has already had on the student experience at Feinberg.
What is the objective of the societies?
Societies make med school more manageable and improve the student experience. This is especially important in the first two years. As more students opt to live away from campus and attend lectures remotely via telecommunication apps, they may feel isolated from peers. Technology makes studying more efficient, but we still need each other to make it through the rigors of training. The societies remind us that we are all in this together and no one is alone. They're about inclusiveness.
"We still need each other to make it through the rigors of training. The societies remind us that we are all in this together and no one is alone. They're about inclusiveness."
What are the origins of societies?
The idea came from students. Societies had been used successfully at a handful of medical schools, and our students instinctively sensed they would add to the FSM experience. It turns out they were ahead of their time. Societies, in some form, are now used in over half of all U.S. med schools. Our students helped design the structure at Feinberg: Each society comprises one-quarter of each med school class, so M1s are linked with upperclassmen from day one. College mentors are included, too, adding a faculty presence. It's very Harry Potter — except there's no Sorting Hat (sorting is random).
What do the societies do?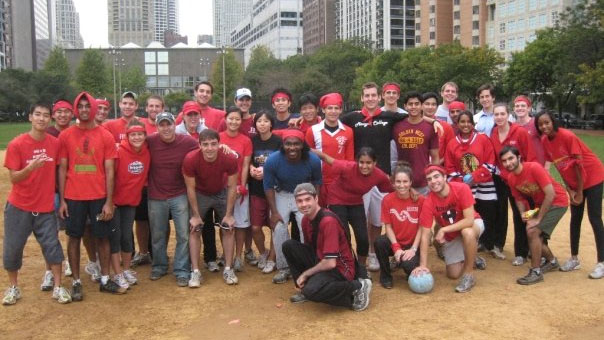 Societies promote interaction between students at different levels of training. There are a number of ways they do this, but the most successful has been through inter-class mentoring. Over the span of the academic year, each society hosts a series of mentoring sessions in which upperclassmen offer guidance and support to underclassmen in their society. For example, the M2s meet with their M1s just before their first exam to help them prepare and calm their nerves. And M3s meet with the M2s in a session called "Boards to Wards." These sessions are very popular. Students love hearing from those who have recently been in their shoes. Lunch is usually included, so that helps, too.
What does the future look like for the societies?
The societies continue to evolve. This year we implemented the first FSM class organized by society. In "Personal Transition to the Profession," a required M3 course, M4s took over the role of faculty to facilitate small group discussions (8-10 students) on the challenges and joys of clerkships. In a session called "Adjusting to the Apprenticeship," students explored topics such as gaining competency over time and managing the perceived competition between peers. The aim was to support M3s during their transition to full time clinical training, and feedback was strongly positive. Based on this experience, there will likely be more opportunities to bring the society structure into the curriculum.
And with the start of the 2019-2020 academic year, there is a new society leader: Josh A. Hopps, PhD, assistant professor of Medical Education. He's off to a terrific start. I am confident the societies will continue to grow and adapt to the needs of our students in the next decade.
Can you share your favorite memory from your time overseeing the societies?
A highlight of the academic year is the annual Society Olympics. In this event, students from all four societies compete against each other in a variety of low-skill events, like water balloon toss and "rock paper scissors." The final event is always a tug of war. Students compete for bragging rights and a trophy, and the event is followed by an all-school party sponsored by Alumni Relations. It's a great way to kick off the academic year.
One of my favorite memories is when the Cooper Society (one of the four societies) posed for a picture after a big kickball victory (see photo below). In the photo, everyone is wearing their official Cooper red T-shirts, and students from all years of training as well as faculty are mixed together — you can't tell who's who. I love that. It reminds us that, despite the hierarchy so often apparent in clinical training, we are all colleagues.