A letter from Rishi Reddy, '00 MD (HPME)
Hello, Feinberg alumni!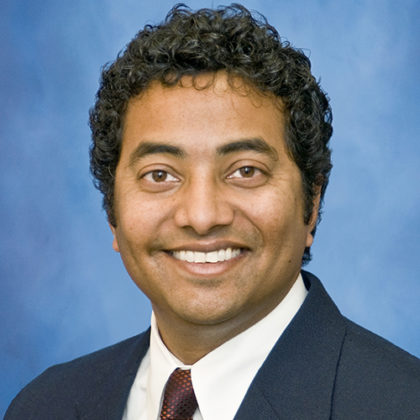 I hope everyone had a good summer. The Feinberg Class of 2023 has started classes, and your Medical Alumni Association Board has been busy continuing our different engagement and mentoring initiatives.
Recently, we hosted the first "How to Interview for Residency/Medical School" events for current M4s and NU undergraduates. The success of these pilot sessions reminded me that we have very easy mechanisms for our alumni to engage current medical students at any time, even if you aren't traveling to Chicago.
A popular, intimate program is Dinners with a Doc. These are sponsored by alumni who host a dinner with three to five students, matched to the physician according to their clinical fields of interest. Many alumni who have hosted these
events have found them to be incredibly rewarding. Dr. MaryAnn DeLeon ('96 MD, '99 GMER) is a pediatric hospitalist in the Chicago area who recently hosted a few students.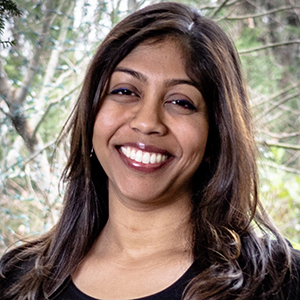 "I wanted to share my career and life experiences and also be available as a mentor who could provide honest and practical advice," Dr. DeLeon said. A side benefit of hosting was becoming better equipped to guide her own children and their interests in a medical career. "I greatly appreciate the perspective the students give me on the current medical school climate," she added. "I really enjoyed the engaging discussions with these bright, rising physicians."
Dr. Lakshmi Tummala ('05, '09 MD) is a cardiologist in the Washington, D.C., area who hosted Honors Program in Medical Education (HPME) students recently on a trip to Evanston. She participated in the program because she wanted to make sure that students today develop strong skill sets in research, networking, and advocacy. "I know now that these things, in addition to clinical care, matter for career success," she said. She also found inspiration in meeting with these students, sharing, "I was so impressed with their fortitude and insight; they were truly much older and wiser than I was at 20, and after our dinner, I felt very heartened about the future of medicine."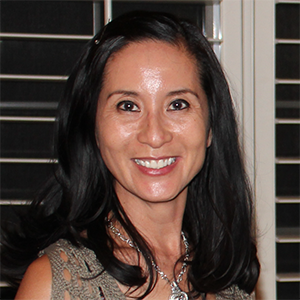 Other alumni engagement opportunities include: Alumni Physicians of Feinberg (APF), which is an informal dinner sponsored by the alumni office for 20 students with one to two academic physicians; Mentor Circles, wherein alumni share their expertise with a small group of students online, and the Northwestern Externship Program (NEXT), which helps set up a one-day shadowing opportunity for current students (both undergraduate and graduate). The last two programs are part of the Northwestern Network Mentorship Program, which you can learn more mentor.northwestern.edu. To learn more about APF and Dinners with a Doc, check out feinberg.northwestern.edu/alumni/connect-with-students.
I want to personally thank Drs. DeLeon, Tummala, and all of our alumni volunteers for generously sharing their experience and time with our students. If you are interested in participating in any of these programs, please email Dan Schwarzlose of the Alumni Office (daniel.schwarzlose@northwestern.edu).
Thank you for staying engaged and GO CATS!
For ideas on how to stay in touch and connect with current Feinberg students, go to feinberg.northwestern.edu/alumni.