Brandi Jackson, '15 MD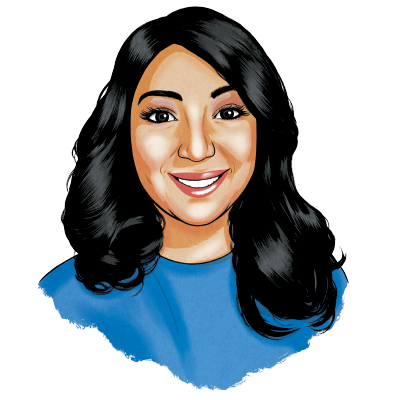 When I was growing up, I never imagined I would become a doctor. There weren't any doctors in my family, and I never saw a black doctor in the flesh. Even though I always excelled academically, no counselor ever recommended to me that I consider a career in medicine.
I'm from an Ohio town that was both a wonderful and problematic place to grow up in. It was a diverse place overall, but it was quite segregated, with lower-income, primarily African-American residents living in a smaller section of the city. That part of town is where I, along with my twin sister Brittani, was raised.
We have similar stories. We tied for second in our high-school class and went on to attend Cornell University. In college, we agreed that we should use our brains to do good in the world. We both ultimately decided on a career in medicine. With few role models, we relied on each other for support along the journey.
I still remember the day I got accepted into Northwestern's Feinberg School of Medicine. I was ecstatic to train at one of the most prestigious medical institutions in the country. It was (and still is) one of the defining moments of my life.
There's a temptation to feel like you've "made it" once you get into medical school, but, in reality, it's the start of a whole new leg of the journey. Medical training is a huge challenge. For me, it brought up feelings that I wasn't good enough and didn't belong. There were times I felt like giving up.
In those times, the thing that kept me going was the people back in my hometown. Not just my family, but the African Americans I grew up around in that small, segregated corner of town. I just kept going back to them in my head. These were good people with hopes and dreams like everyone else. They worked hard and dreamed of better futures, despite their circumstances. They loved and laughed, despite how the outside world saw them.
Pushing through training meant being able to amplify their voices. It meant being able to advocate for them.
And so I pushed. But I didn't do any of it by myself. I found a tight-knit community at Northwestern that supported me throughout my training. The Office of Diversity and Inclusion was my home base. The staff there is outstanding. Dr. John Franklin, who serves as the associate dean for Diversity, Inclusion and Student Support, is one of my earliest and most important mentors. Dr. Franklin was the first black psychiatrist I got to know personally. He helped set me on the path toward becoming a psychiatrist myself. The classmates I met through the Office of Diversity remain lifelong friends. In fact, three of my former classmates will be standing in my wedding this summer.
A lot has changed since my med school days. I am now a practicing psychiatry attending at Rush Medical Center in Chicago. I treat patients on the south and west sides of the city, who struggle with severe mental illness. I also serve as the director of the community psychiatry fellowship.
My twin sister, Dr. Brittani James, is a family medicine attending physician. She also works with vulnerable patients on Chicago's south side.
My sister and I are determined to help regular folks understand all that medicine entails. Last year, we created a website called Med Like Me (www.medlikeme.com). Through our site, we provide advice to aspiring doctors, offering guidance on the application process and what to do if they hit a roadblock along the way. Besides writing articles for the site, my sister and I engage with pre-med students in person, through speaking engagements and at conferences. We are teaching a seminar at the University of Illinois College of Medicine, Chicago, about navigating medical training as a minority.
We also seek to empower everyday people to better understand their medical care and health. To this end, we break down complicated medical jargon so that patients can make sense of their doctor's recommendations. We also teach people about common medical disorders in terms that they can understand. In addition, we teach people how to advocate for themselves at the doctor's office.
It's an honor and a privilege to serve my community as a practicing physician. Even though I've come a long way, I feel my work is just beginning.