we'd love to hear from you!
Share your important milestones with us.
Please share your recent news, accomplishments and important milestones with us. Submit your updates and high-resolution photos via the linked form. We will publish them in an upcoming issue of the magazine.
Letter to the Editor
I read with great interest about the work of Dr. Jeremiah Stamler, professor emeritus of Preventive Medicine in the Division of Epidemiology ("A Trailblazing Professor Turns 100 Next Month," Fall 2019).
I was in the first graduating class of Feinberg's public health program in 1981 — one of two students. Dr. Stamler and his wonderful wife and collaborator, Ruth, checked in on me on a regular basis and were always measuring the effectiveness of the program. I never stopped being amazed at how this globe-trotting investigator would take such a ground-floor interest in a new student in a very small program. I can't help but think that the current public health program, with all its devoted faculty and staff, mature curriculum, and assets, has seeds in the work that Dr. Stamler and his team created back in 1978.
Thank you so much for the update and the photos of this genuinely special man.
Michael J. Steinhauer OTR, '81 MPH
---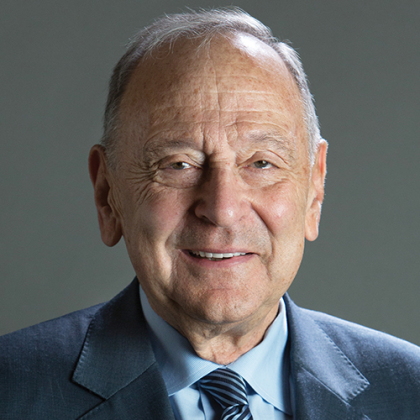 Nathaniel Wisch,'58 MD, has retired from practice. He served as chair of the Hematology/ Oncology division at Lenox Hill Hospital and clinical professor of Medicine at the Icahn School of Medicine at Mount Sinai in New York City. In celebration of his incredible career, Wisch now plans to spend more time with his family, his grandchildren, and his wife, Helen.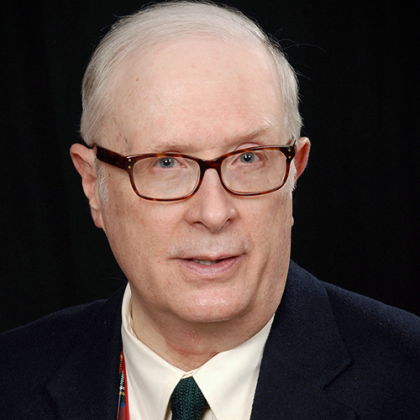 Trent W. Nichols, Jr., '69 MD, '76 GME, '78 GME, has a publication entitled "Treatment of Neurodegeneration: Integrating Photobiomodulation and Neurofeedback in Alzheimer's Dementia and Parkinson's: A Reivew" in the October 2019 edition of Photobiomodulation, Photomedicine, and Laser Surgery and, on November 20, co-presented research on "Photobiomodulation (PBM) and Neurofeedback in Clinical Placebo Controlled Trials of Near Infrared (NIR) Light Helmets in Alzheimer's and Parkinson's Disease" at the New York Academy of Science's recent conference, Alzheimer's Disease Therapeutics: Alternatives to Amyloid 2019.
Nichols, who has a long career in gastroenterology, neurogastroenterology, pharmaceutical and device clinical trials, is also writing and editing a textbook for CRC Press on "Nutrients and Directed Energy in Medicine," slated for publication in July 2020. He has several U.S. patent applications for biomagnetic and pharmaceuticals this year. His work on Prucalopride in constipation for Janssen Pharmaceutical and then Shire, with a PowerPoint presentation of chemical structure and safety for a FDA hearing, resulted in its approval in 2019.
Bruce F. Scharschmidt '68, '70 MD, current board member of the Northwestern Medical Alumni Association (MAA) and former MAA board president, participated in the first annual Northwestern Advanced Degree Biotech Trek to San Francisco this past summer. Scharschmidt kicked off the event, giving a lecture entitled "Wolves, Horses, and Bulls: Ten Things I Wish Someone Had Told Me" to a group of engaged PhD students and post docs, in which he shared his insights about the biotech field.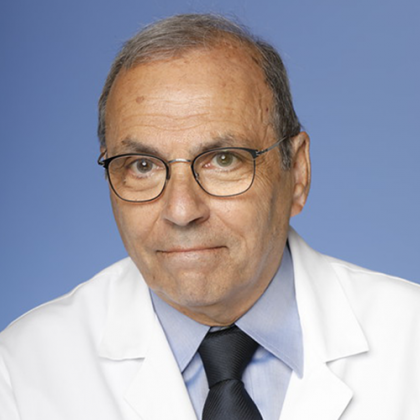 Leo A. Gordon, '73 MD, delivered the keynote address at the annual Oregon Health Sciences University Professionalism Week in Portland, Oregon. Gordon's remarks, "The Fourth Quarter Physician — Issues, Policies and Challenges," reviewed the evolving policies and recommendations for evaluating late career physicians as they undergo recredentialling and reappointment in the face of increasing scientific data on the effects of age on the medical workforce. Gordon is the senior consultant in Clinical Surgery at the Surgery Group of Los Angeles, a surgical multispecialty group. He is a professor of Surgery at the Cedars-Sinai Medical Center in Los Angeles.
Charles S. Modlin, '87 MD, MBA, participated in a panel called "Unsung Heroes: Behind the Scenes of Organ, Eye, and Tissue Donation," held at the Cleveland Clinic. Modlin is director of the Minority Men's Health Center and kidney transplant surgeon at Glickman Urological & Kidney Institute of the Cleveland Clinic. In the panel, Modlin and other Ohio leaders discussed the state of transplantation.
Harvinder Sandhu, '87 MD, was named co-chief of Spine Service at the Hospital for Special Surgery. Sandhu focuses on minimally invasive spine surgery, microsurgery, computer-assisted surgery, and spinal biologics. Previously chief of the spinal service at University of California, Los Angeles, he joined Hospital for Special Surgery in 1997. He is actively engaged in the research, development, and invention of a variety of devices and instruments, and holds several patents on the diagnosis and treatment of spinal disorders.
Carla R. Hightower '85, '87 MD, '91 GME, '02 MBA, former MAA Board member, was a recipient of the 2019 Service to Northwestern Award. Hightower is active in numerous Northwestern organizations, including the Council of One Hundred, Northwestern University Black Alumni Association, and Kellogg Executive Women's Network. She also has served on the Northwestern Alumni Association Board, Ward Rounds Editorial Board, and Education Advisory Forum. A certified integrative health coach and corporate wellness consultant, Hightower earned her BS and MD through the Feinberg School of Medicine Honors Program in Medical Education. She completed her anesthesiology residency at Northwestern Memorial Hospital and holds an MBA from the Kellogg School of Management.
Diane Bronstein Wayne '88, '91 MD, vice dean for Education, was invited to speak at the Stanford University Faculty Club as part of their Lecture Series on August 30. Wayne's popular and highly-regarded lecture, "Calculating the Return on Investment for Medical Education," was attended by a number of fellow Northwestern medical alumni, as well as some of her former students.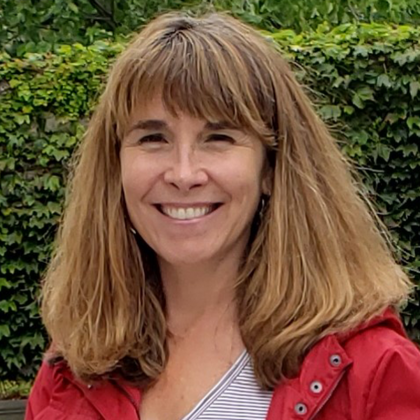 Laura A. Offutt, '94 MD, was recently featured on CNN as part of Dr. Sanjay Gupta's special report, "Here's to Your Health," regarding teen health and the dangers of vaping. Offutt is the founder of the annual International Adolescent Health Week (IAHW). This upcoming year, IAHW will take place March 15–21, 2020. IAHW's goal is to "reach as many youth as possible around the world [in order]to improve the lives and health of adolescents all over the globe." Offutt is an active member in the Society for Adolescent Health and Medicine and the International Association of Adolescent Health. She also serves on the Board of Directors for the National Alliance to Advance Adolescent Health. Additionally, Offutt is the host of "Real Talk with Dr. Offutt," an interactive digital health resource for adolescents.
Michael S. Beaubaire, '95 MD, '98 GME, was appointed to the board of directors of Applied BioSciences, a company focused on developing science-driven biopharmaceuticals and producing products targeting the endocannabinoid system. Most recently, Beaubaire served as CEO at Immunomodulation.
Carol D. King, '96 MD, was appointed system chair of Family Medicine for IHA of Michigan on September 1. King is site director at IHA Canton Family Medicine. King replaces outgoing chair, Kevin J. Bohnsack, '98 MD, MPH, of IHA Milan Family Medicine. Bohnsack is now medical director of the Southeast Michigan Clinically Integrated Network.
Jeffrey Linder, '97, MD, MPH, was interviewed this past fall on an episode of CNN/HLN's Something's Killing Me about Lemierre's Syndrome, which presents as a painful sore throat and what seems like the symptoms of a common cold, but can soon spiral into a life or death situation.
Treating a Murderer
LeRoy Smith, MD, GME '67, '71, who practiced orthopaedic surgery in Florida, shared a fascinating story about his career:
On July 14, 1966, Richard Speck broke into the homes of eight young nurses who worked at South Chicago Community Hospital, then stabbed and strangled them.
Two days later, Smith, then an emergency room doctor at Cook County Hospital, was tending to the wounds of a patient whose face resembled a ruthless killer he'd just read about in the newspaper during his dinner break. As he sponged blood off his patient's arm, Smith saw yet more evidence that his hunch was correct: The man in his care had a tattoo that said "Born to Raise Hell" that matched the description from the article.
The man Smith was treating was Richard Speck.
"I was just as amazed as everyone that this despicable person landed on my surgical service that evening," Smith wrote in an email to a reporter with the Chicago Tribune, which published a story about the murder in 2016.
Thanks to Smith, the murderer was captured.
GME
Jeffrey Sherman, MD, '84, '85 GME, MAA Board member, is chief medical officer of Horizon Therapeutics, which was recently recognized in Crain's Chicago Business's "Most Innovative Companies" list for 2019. Horizon Therapeutics is a company engaged in researching and developing medicines that address metabolic diseases.
Jerome M. Klafta, MD, '90 GME, has been awarded the 2019 Excellence in Education Award by the American Society of Anesthesiologists (ASA). The award is presented to "an ASA member who has made significant contributions to the specialty through excellence in teaching, development of new teaching methods, or the implementation of innovative educational programs." Klafta is professor and vice-chair for education in the Department of Anesthesia and Critical Care at the University of Chicago and also serves on their Recruitment, Resident Development, and Clinical Competency committees. A four-time recipient of his department's Teacher of the Year award and a master in the University's Distinguished Medical Educators group, Klafta also serves as senior examiner for the American Board of Anesthesiology and vice chair of the Basic Examination Committee.
Melissa A. Simon, MD, '06 GME, was appointed to the U.S. Preventative Services Task Force, an independent, volunteer panel of 16 experts in prevention and evidence-based medicine. Simon, a upcoming featured speaker at Alumni Weekend 2020, is the founding director of the Center for Health Equity Transformation, vice chair for Clinical Research in the Department of Obstetrics and Gynecology, the George H. Gardner, MD, Professor of Clinical Gynecology, and professor of Obstetrics and Gynecology in the Division of General Obstetrics and Gynecology and of Preventive Medicine and Medical Social Sciences.
Inger Burnett-Zeigler, '09 PhD, was the author of an opinion piece entitled "Young Black People are Killing Themselves," published in The New York Times on December 16, 2019. "While much needed attention has been given to homicide as the No. 1 cause of death among young black males, conversations about suicide — one of the top four leading causes of death among young black males — have been inadequate," wrote Burnett-Zeigler, who is associate professor of Psychiatry and Behavioral Sciences.
Jeffrey Ryan Cara, DO, '17 GME, has been appointed director of Spine and Wellness Centers of America's new Palm Beach Gardensbased institute. Cara is an interventional pain management physician and physiatrist.
Aroop K. Kar, MD, '18 GME, composed Stormy Seas for Symphonic Orchestra, which made its premiere at the Northwestern Medical Orchestra (NMO) Winter Concerts. Kar specializes in pediatric hematology and oncology at the Ann & Robert H. Lurie Children's Hospital of Chicago. The NMO concerts were held at the Shirley Ryan AbilityLab and the Thorne Auditorium this past December.