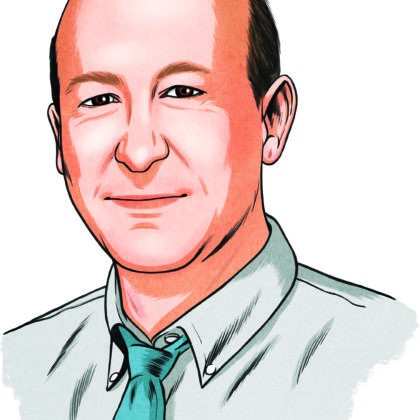 As I write this in early April, 2020, there have been more than 4,500 confirmed cases of COVID-19 in Los Angeles County — with the number rising significantly each day. Many of the positive patients are cared for by hospitals and clinics in the Los Angeles County Department of Health Services, where I work as Associate Chief Medical Officer.
Across our system, we are attending to the emergent needs of county residents, answering hundreds of calls a day from concerned patients, and collaborating with public and private partners across a county of more than 10 million people.
Along with the efforts in hospitals and emergency departments, primary care providers play a critical role in the wellness of their communities and especially in the care of at-risk populations during such pandemics. This pandemic underscores more than ever the evolving role primary care plays in the medical field.
A large percentage of patients in most primary care practices have chronic health conditions, such as diabetes, hypertension, heart failure, and asthma. A significant number of these patients are also elderly. Along with sound medical decision-making, great care for patients involves clear communication, trust, and reliable follow-up.
I have already found that it is my long-standing relationship with patients that has been one of my most important assets in providing care during this time. Because I know my patients so well, I have been able to convert their in-person visits to phone visits with ease. My patients trust me, and I can provide medical recommendations, along with reassurance that I remain available to care for them as needed.
The majority of patients who become ill with the coronavirus will not need hospitalization. It has been and will be primary care doctors and their teams who care for them through their illness and during the downstream issues in the months to come.
Many primary care practices, including the one I work in, are characterized by a sense of accountability for the health outcomes of the entire population for which they care. In normal times, such an approach ensures patients are receiving things like cancer screening and chronic disease management with awareness of the impact of behavioral health needs and social determinants of health.
Because primary care practices are, by nature, proactive and aware of the impact of communitywide events and disruptions on their patients, they are ideally suited to engage their entire population of patients during times of crisis. That is what we have been doing in Los Angeles. Using tools like population health databases and disease registries, we are devising approaches that ensure patients do not fall through the cracks and allow us to stay connected, even when it is not recommended for them to come to our facilities in person.
We have been reaching out to such patients, especially the frail or chronically ill, to ensure they are doing okay and have their medications. We have been mailing patients their medication refills if they were not already enrolled in our "medications by mail" program, and if they were not already using our online patient portal, we have been enrolling them so that they can communicate with their provider, even sending pictures if needed.
The national headlines have been about the urgent need for ventilators, personal protective equipment and hospital beds. That is appropriate, as those are the most visible and pressing shortages in the presence of a massive surge in patients. However, what I am experiencing as this crisis evolves is an intensifying need for primary care. In conjunction with the immediate action provided for the most severely ill in our hospitals and emergency rooms, primary care providers will continue to be counted on to provide the ongoing care for patients during — and after — the height of this pandemic.