Gift Supports ALS Research and Care
The Les Turner ALS Foundation announced a $1 million gift from Joan and Paul Rubschlager at its Hope Through Caring Gala. This generous philanthropy comes on top of a $2 million donation from the couple to the Les Turner ALS Center at Northwestern Medicine, shortly after its establishment in 2014. In honor of the new gift, Center Director Robert Kalb, MD, was named the Joan and Paul Rubschlager Professor. The center's team conducts leading-edge ALS research while providing life-enhancing treatment to people living with the disease.
Endowed Professors Annual Luncheon
Endowed professors on Feinberg's faculty gathered for a luncheon that thanked and honored them for their contributions to healthcare, medical education, and scientific discovery. A named and endowed professorship represents the highest honor a university can bestow upon its faculty. These titles recognize the most distinguished and productive physicians and scientists and help Feinberg continue to recruit and retain leaders in medicine. The medical school is proud to have 190 endowed professorship positions for our most accomplished faculty.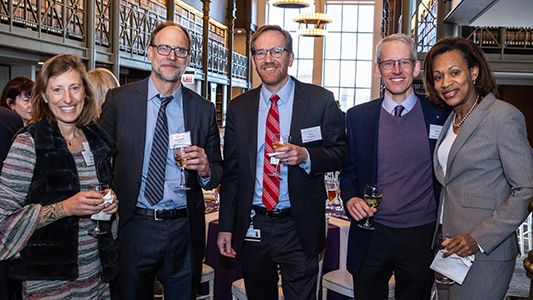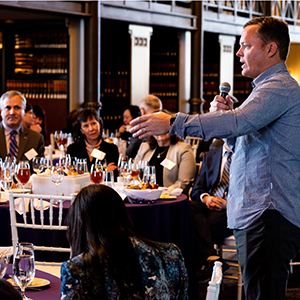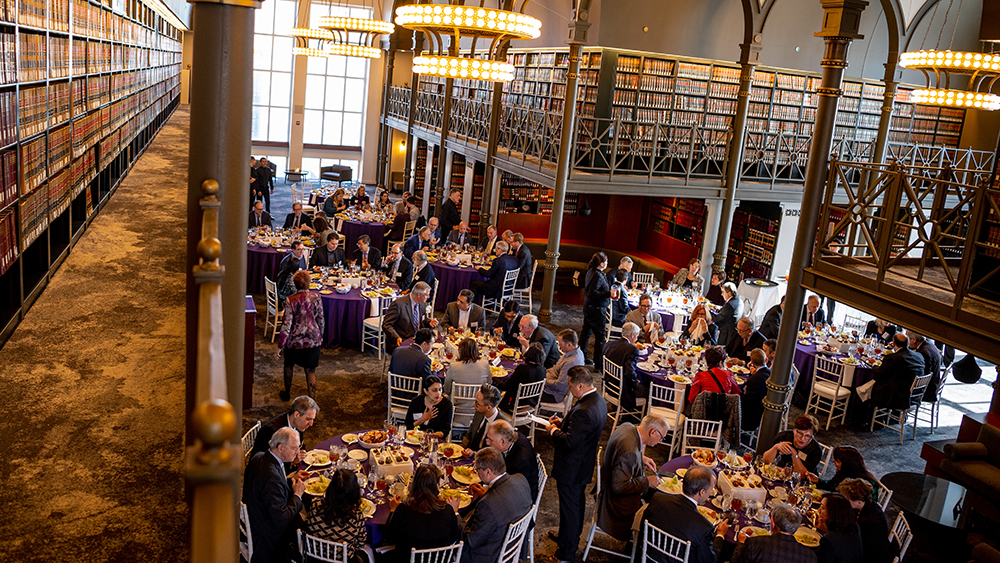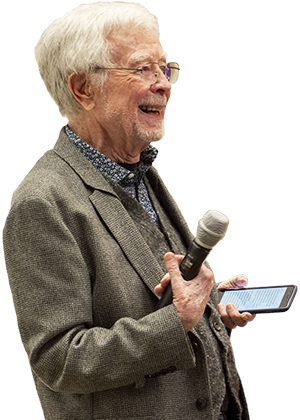 Honoring a Leader in Physiology
Former chair shares bequest establishing new fellowship
This past spring, students and experts in physiology came together for a seminar and reception honoring James C. Houk, PhD, former chair of the Department of Physiology.
"Our department as it exists today would not be what it is without Jim," said D. James Surmeier, PhD, current chair and the Nathan Smith Davis Professor of Physiology. "We were able to expand, recruit world renowned faculty, and push the department into the top 10 nationally because of the foundation that Jim built. I came here in 1998 because he had established a scientific program and environment that I wanted to emulate and learn from. So many of us here today are indebted to him and all that he has taught us."
An accomplished leader, educator, and scientist, Houk is also a generous donor to the medical school. He and his wife, Ninette, made a bequest this year to establish the Dr. James Houk Graduate Fellowship in Physiology. Their gift will provide funding to outstanding graduate students studying neurophysiology so they can pursue research at Northwestern and train to become part of the next generation of leaders in the field.
"I don't know how to thank everyone who participated in this Houk Lecture in Motor Control. None of my achievements throughout my career would have been possible without help from my colleagues, students, and family," Houk shared. "Ninette and I are very pleased to give back to Northwestern and the Department of Physiology by supporting fellows who will continue to innovate and expand our understanding of the nervous system."
Houk joined Northwestern in 1978 as chair of Physiology, a role he held for 23 years. During his career, he answered fundamental questions about how the human body works and mentored countless trainees, many of whom attended the symposium. After stepping down as chair of Physiology in 2001, Houk stayed on at the medical school to continue his research, which in recent decades focused on synthesizing insights on the interplay of the basal ganglia, motor cortex, and cerebellum into a theory of voluntary motor control and motor learning. His work has had extensions into Parkinson's disease and the etiology of schizophrenia, as well as cognitive neuroscience and thinking.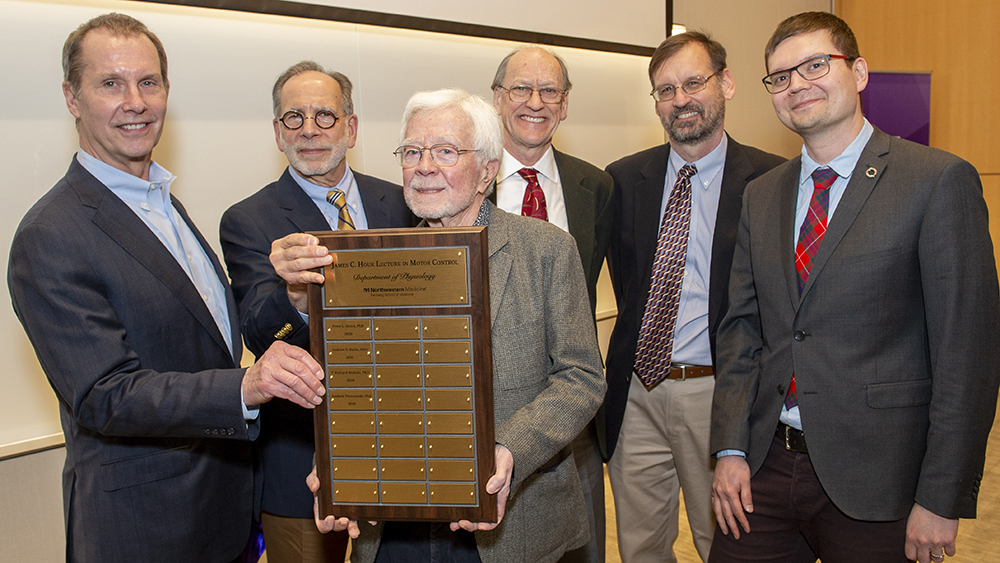 "Jim has had a huge impact on a broad swath of neuroscience, covering the entire range of the nervous system from the spinal cord up to the brain," said Surmeier. At the event, Surmeier shared a 1976 paper on muscle stretch reflexes published by Houk that has more than 1,000 citations, including in recent scientific publications. "So many of the ideas that Jim introduced are as germane to the scientific discussions that we're having today as were when they were originally published."
James C. Houk, PhD, passed away on June 11, 2020. Our deepest condolences to his wife, Ninette, and family. Those wishing to make a gift in memory of Houk have been asked by his family to support the graduate fellowship fund.