by Marla Paul, Melissa Rohman, Will Doss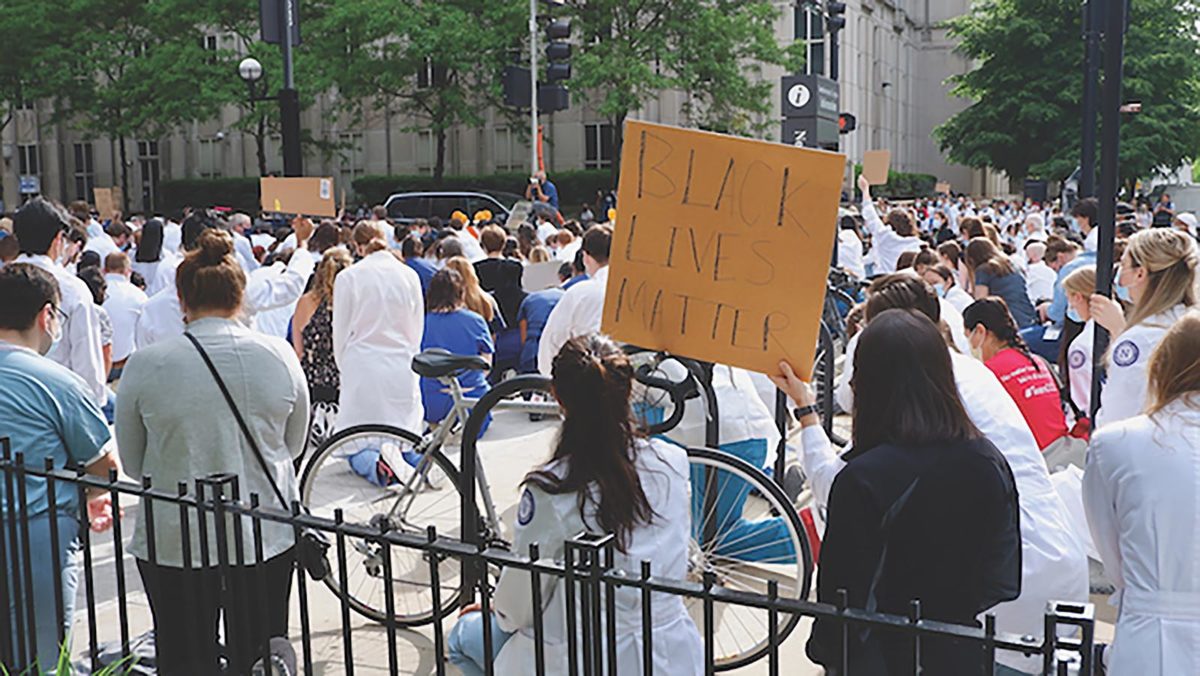 In the early morning of Friday, June 5, on the medical campus, hundreds of members of the Northwestern Medicine community quietly kneeled for 10 minutes to protest the killing of George Floyd and centuries of racism in America in a White Coats for Black Lives demonstration.
In the spring of 2020, the school of medicine received ardent inquiries from students, residents, and faculty about social injustice and institutional racism at Feinberg and in the community. This, paired with the disproportionate impact COVID-19 has had on people of color, have mobilized the Northwestern Medicine community to advocate and act against racism.
From a community-wide protest to the publication of a comprehensive report by leadership outlining new social justice initiatives at the medical school, the Feinberg community has responded impactfully and intensely.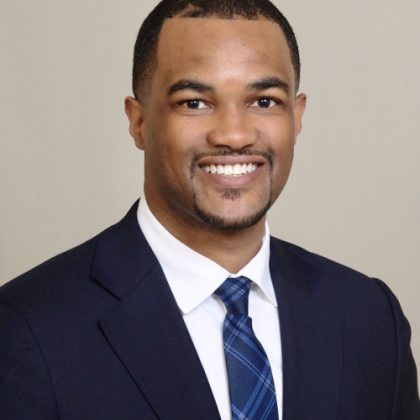 Kneeling for racial equity
One of the most palpable responses happened in the early morning of Friday, June 5, on the medical campus, when hundreds of members of the Northwestern Medicine community — doctors, nurses, leaders, administrators and students, wearing white coats and surgical scrubs — quietly kneeled for 10 minutes to protest the killing of George Floyd and centuries of racism in America in a White Coats for Black Lives demonstration.
"Our community response compellingly demonstrates our strident opposition to racism and a resolve to craft a better and more equitable normal," said Clyde Yancy MD, MSc, vice dean for Diversity and Inclusion, and one of the event organizers. "Northwestern Medicine will not allow, tolerate or condone racism."
Quentin Youmans, '15 MD, a fellow in cardiology who graduated from Feinberg School of Medicine and completed his residency at Northwestern, said he was filled with emotion at the gathering that day.
"What was most touching about it was to be with colleagues in all aspects of medicine," he said. "It left me with a feeling of hope and that everyone is trying empathize with what has happened in the country for Black Americans, not just in the last year or decades but in the last centuries. The momentum behind what happened to George Floyd will hopefully lead to substantial change in this country."
Calls for systemic change
After the events of the summer, the medical school received inquiries from students, residents, and faculty to take action on social injustice and institutional racism at Feinberg. While the medical school has been working for the past decade on promoting equity in medical education, there is now a new urgency to mitigate institutional racism that has not been sufficiently addressed.
In mid-summer, the medical school created four dedicated advisory groups, made up of faculty, staff, students, and residents, focused on overturning racial inequities at Feinberg. This task force developed ten usable recommendations regarding matters such as: microaggressions and the use of race in lectures, clinical presentations, and laboratory algorithms; evaluation bias; community engagement; and faculty recruitment.
A comprehensive report and action plan was delivered to Feinberg faculty, and work on these initiatives has already begun (including implicit bias training for all faculty members). The report was issued by Eric G. Neilson, MD, vice president for Medical Affairs and Lewis Landsberg Dean; Marianne Green, MD, vice dean for Education, Rex Chisholm, PhD, vice dean for Scientific Affairs and Graduate Education, and Yancy.
Yancy also published an editorial in JAMA that encapsulates what is at stake for institutions like Feinberg, entitled "Academic Medicine and Black Lives Matter: Time for Deep Listening." In the piece, he outlined fourth truths: that racism exists in academic medicine; that academic medical centers have a major influence on the practice of medicine; that while a range of strategies have been deployed to achieve racial equity in medicine, there is a lack of evidence about their impact; and that without Black people in leadership positions, "the likelihood that budgets, policy, or mission will ever fully embrace racial equity becomes nil."
He stressed in his piece, however, that the problems can be solved by addressing these truths. "All physicians, and particularly those in academic medicine, can and should address racial equality and engage with Black Lives Matter because atonement matters; culture matters; evidence matters; and leadership deeply matters. This is how the problem will be solved," he wrote.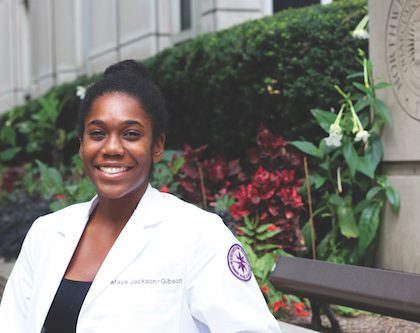 Promoting an inclusive learning environment
Student involvement is key to driving change. In 2019, the medical school launched a Task Force on Inclusion and Bias, chaired by Khalilah Gates, MD, '10 GME, assistant dean of Medical Education. The task force is made up of 19 students and eight faculty and staff — all working toward the goal of creating an inclusive curriculum that mitigates bias and promotes health equity, as well as educating students in a safe and healthy learning environment.
Now, the task force is more important than ever.
Maya Jackson-Gibson, a fourth-year medical student, recently reflected on her time on the task force; why she is part of it, and how the group hopes to seize this opportunity to achieve racial justice today and in the future.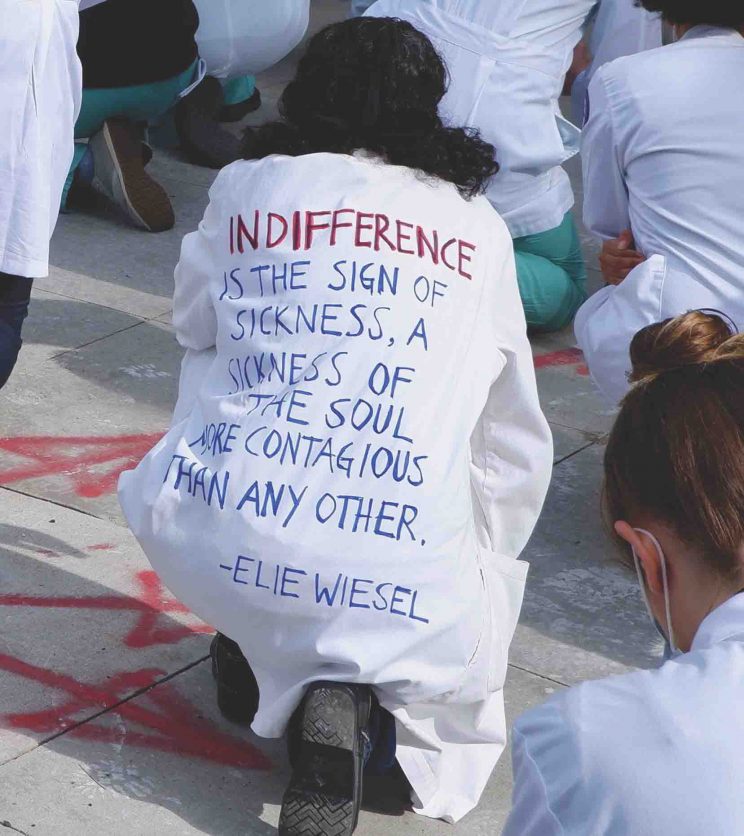 "Besides the lectures covered by health and society, I found that there was very little intersection between the science of medicine and how it has and continues to have negative impacts on marginalized communities," she said. "I felt that we were not being taught the origins of medicine — the horror stories of maltreatment towards patients, the unethical behavior of medical researchers we praise, the longstanding systemic racism that is present in our field and that we continue to perpetuate mindlessly. I wanted to be a part of this task force so that I could contribute, in at least one way, to the effort to eradicate racism and bias in the Feinberg curriculum and help shape the way that medical education is taught in the future."
With committed task forces, open and supportive dialogues, and new leadership who bring new voices to the table, Feinberg is working toward that future.