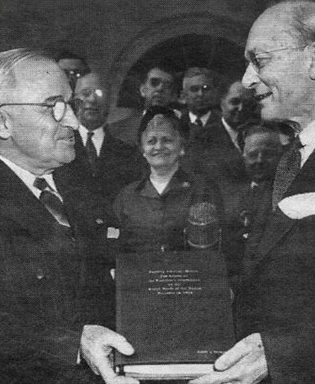 The Northwestern surgeon who, 75 years ago, started the innovative concept of academic partnerships with the VA
Former chair of the Department of Orthopaedic Surgery Paul B. Magnuson, MD, played significant roles in the advancement of medicine' and it all stems back to when he was seven-years-old, assisting the family's doctor in lancing an abscess for his mother.
"… I thought what a great man I would feel if people ever depended on my skill and judgement in that way," he wrote in his book Ring the Night Bell: Autobiography of a Surgeon (Little, Brown and Company, 1960). "That was when I made up my mind. I was going to be a doctor."
In 1908, Magnuson, a native of Merrian, Minnesota, graduated from the University of Pennsylvania's School of Medicine. A professor who struggled with having one leg shorter than the other sparked Magnuson's interest in orthopaedic surgery and led him to pioneer a surgical method for bone lengthening. After moving to Chicago, he opened his first orthopaedic surgery practice above a saloon near the stock yards, and The Union Stock Yard Company and Chicago Junction Railway paid him a small retainer to take care of employees who got hurt on the job.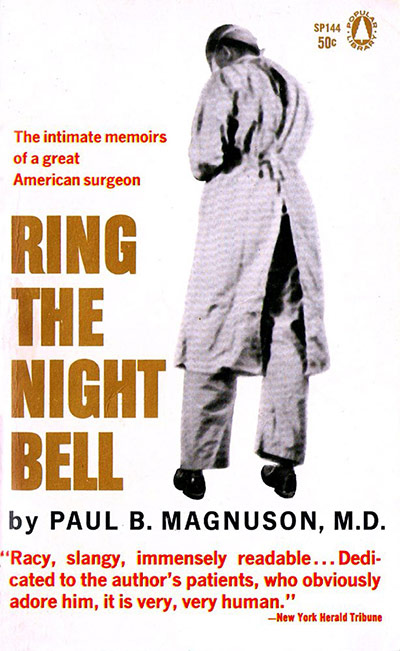 Magnuson later founded the Rehabilitation Institute of Chicago (now the Shirley Ryan AbilityLab) and served as the medical director for the Veterans Administration during World War II. After the war, he wrote in his memoir, "I was sitting pretty professionally and just about every other way — so I started thinking about the hundreds of thousands of wounded and sick fighting men who were coming back from the theaters of war. I thought I knew a way to get those boys decent treatment."
Magnuson hit upon the idea of shifting VA medicine from the political realm to one led by top medical schools and their faculty members, and in 1946 started the innovative concept of academic partnerships that endures today (read more here).