Northwestern Medicine expresses its condolences to the families and friends of the following alumni (listed in order of their graduation year) and faculty who have passed away.
Faculty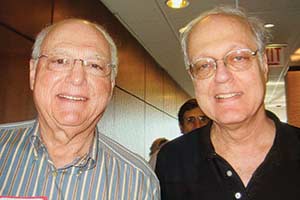 Fred M. Levin, '68 MD,
clinical associate professor of Psychiatry
Chicago, Illinois
January 29, 2021
Michael Friedman, '67 MD, wrote the following tribute to Levin, his lifelong friend:
Fred Levin and I grew up in the Rogers Park area of Chicago. I lived in an apartment with my parents, grandmother, and sister. He lived in a big, old house on Touhy, which had a secret door leading to the third floor library.
I spent a lot of time at Fred's house, and Fred spent lots of time at mine. We played chess and golf, and Fred was better than me. We attended the same grade schools and high school, all the way through our senior year. When it was time for college, Fred went away to Dartmouth and I went to Northwestern.
Fred was a remarkable student. For his last year of undergraduate work, he decided to go to Japan. While in Japan, he met Sachiko, who would become the love of his life. Fred and Sachiko were married and later had two boys, David and Daniel. Back in Chicago, Fred, like me, attended Northwestern's medical school, taking his residency in Psychiatry and Behavioral Sciences, and Neurology. He became a psychoanalyst. I stayed in California after the Navy and did my residency in OB/GYN at UCLA. I built a practice that continues to this day.
Every time I came back to Chicago to visit my mom and sister, I would spend time with Fred and Sachiko. Fred traveled the world, bringing back wonderful stories and hundreds of artifacts. He even built an authentic Japanese tea room within the walls of his remarkable condo. Fred also became mentor to my oldest daughter, Johanna, as she studied for her PhD in Psychology at Northwestern.
When I received an email from our mutual classmate that he had died, I cried. I am writing this for the benefit of his classmates and co-workers who may not have known this kind, funny, and wonderful man as well as I did.
ALUMNI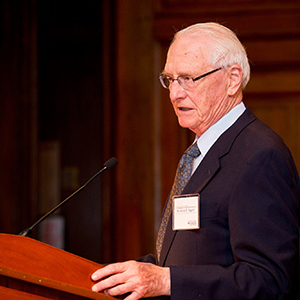 James F. Eggert, '55 MD
Concord, California
April 18, 1930 – March 3, 2021
An extraordinary alumnus and benefactor, and leader among his peers in the MD Class of 1955, Dr. Eggert touched the lives of many at Northwestern. We remain grateful for his support of future generations of physicians through his championship of and generosity to the Bruno Epstein Class of 1955 Scholarship Fund. His legacy as both an ophthalmologist and a philanthropist continues.
George E. Irwin, Jr., '43 MS, '44 MD, of Fort Myers, Florida died January 9, 2021.
Richard E. Weeks, '48 MS, '49 MD, of Rochester, Minnesota died January 24, 2021.
Warren T. Doerfler, '51 MD, of Lancaster, California died November 29, 2020.
Robert G. Yahr, '53 DDS, '57 MS, of Janesville, Wisconsin, died March 2, 2021.
Walter K. Janssen, '54 MD, of Huntington Beach, California, died January 17, 2021.
William T. Matthias, '54 DDS, of Denver, Colorado, died December 19, 2020.
Thomas H. Brayden, '54 DDS, of Lakewood, Colorado, died January 20, 2021
Charles H. Miller, Jr., '55 DDS, of Hilton Head, South Carolina, died January 4, 2021.
James H. Pearce, Jr.,'55 DDS, of Centennial, Colorado, died January 31, 2021.
George H. Yard, '56 MD, of Flagstaff, Arizona, died December 24, 2020.
Harold C. Hutchinson, Jr., '56 DDS, of Princeton, Illinois, died February 27, 2021.
Lawrence H. Linder, '56 MD, of West Brandywine, Pennsylvania, died January 1, 2021.
John P. Recktenwall, '58 DDS, of Elizabeth, Illinois, died January 3, 2021.
Robert P. Gordon, '58 MD, of Chicago, Illinois, died January 10, 2021.
Ira J. Bernstein, '60 MD, of Chicago, Illinois, died December 21, 2020.
Robert J. Colbern, '61 DDS, of Oxnard, California, died February 4, 2021.
Bert G. Louscher, Jr., '63 DDS, of Clarksville, Tennessee, died January 10, 2021.
Charles A. Mudd, '63 MD, of Evanston, Illinois, died January 1, 2021.
Anthony Lynn Scott, '64 MD, of Winter Park, Florida, died January 10, 2021.
Daniel K. Christian, MD, '64 GME, of Kalamazoo, Michigan, died January 23, 2021.
James G. Hoehn, '64 MD, of Latham, New York, died December 24, 2020.
D. Eugene Thompson, '65 MD, of Royal Oak, Michigan, died February 12, 2021.