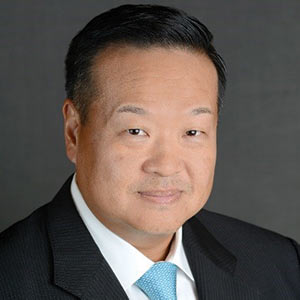 A letter from Edward S. Kim, '92 BS, '96 MD (HPME)
Dear friends,
I am excited and privileged to be the incoming president of the Medical Alumni Association Board (MAAB). My years at Feinberg were some of the most impactful and meaningful of my life, and remaining connected to the medical school's alumni, current students, and faculty is very important to me.
The past year has proven challenging for those of us in healthcare. However, it is valuable to find positives from negative experiences. I want to start by expressing how thankful I am for my family — my wife, Florence, and our children, Elyssa, 20, and Alex, 15. Despite the terrible pandemic, we were able to spend more time together, and I have appreciated this good fortune tremendously.
This has been a year of mourning, learning, missing, persevering, and awakening.
We have witnessed the horrific, from the suffering and lives lost to COVID-19 to the violent deaths by the hands of law enforcement. We've been forced to reckon with the disparity in health outcomes for people of color and the disengagement forced onto millions due to lack of internet access.
We have observed the powerful voices of the Black Lives Matter movement and heard the cry for more inclusiveness and awareness in our society. And we have listened. We have also seen anti-Asian sentiment which continues to escalate and bring up past memories of overlooked suppression.
We've missed our loved ones but have also found new ways to connect.
While for some of us, it's been a time of pajamas, Zoom meetings, and takeout, for essential workers, frontline care providers, and those people who have lost their jobs (and their loved ones), it has been a completely different story. All, however, have felt the anxiety brought on by this virus.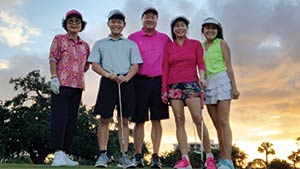 And yet there are the positives: Teamwork and science — including breakthrough discoveries at Northwestern — have led us to multiple vaccines and a better understanding of how to treat COVID-19. Compassion, care, and resilience have won.
Finally, it feels OK to hope for a new normal.
Personally, 2020 and early 2021 signaled a change for me. I embarked upon a new career opportunity as Physician-in-Chief and Senior Vice President for City of Hope Orange County and Vice Physician-in-Chief for City of Hope National Medical Center in Los Angeles. As a family, we will be moving to Laguna Niguel and will get to experience a new setting in Southern California.
As I assume this new professional role along with the role of president of the MAAB, all of the developments of the past year have changed my perspective. I am even more determined than ever to support our medical students — the future of medicine. We were fortunate enough to establish the Dr. David J. and Deborah Y. Kim Family Scholarship in my parents' names, which supports fourth-year medical student Nicholas Sanchez, a first-generation college graduate who plans to pursue a residency in internal medicine.
I encourage our alumni to consider offering your support for Feinberg, especially this year, in order to continue our momentum with assisting our brilliant students and faculty.
In line with supporting our community, the MAAB has also created the Inclusion and Allyship committee, which will develop initiatives to unite Feinberg alumni and current students who represent diverse experiences of ethnicity, gender, sexual orientation, religion, age, socioeconomic status, and/or physical ability. You can read some stories of allyship and inclusion shared by some of our colleagues, linked here.
Together, let's keep looking out for one another. We have the power to improve the lives of our Feinberg community — and our larger global one. Masks up!
Seize the day like it's your last!