Northwestern Medicine provides opportunities to support leaders at all stages of professional development.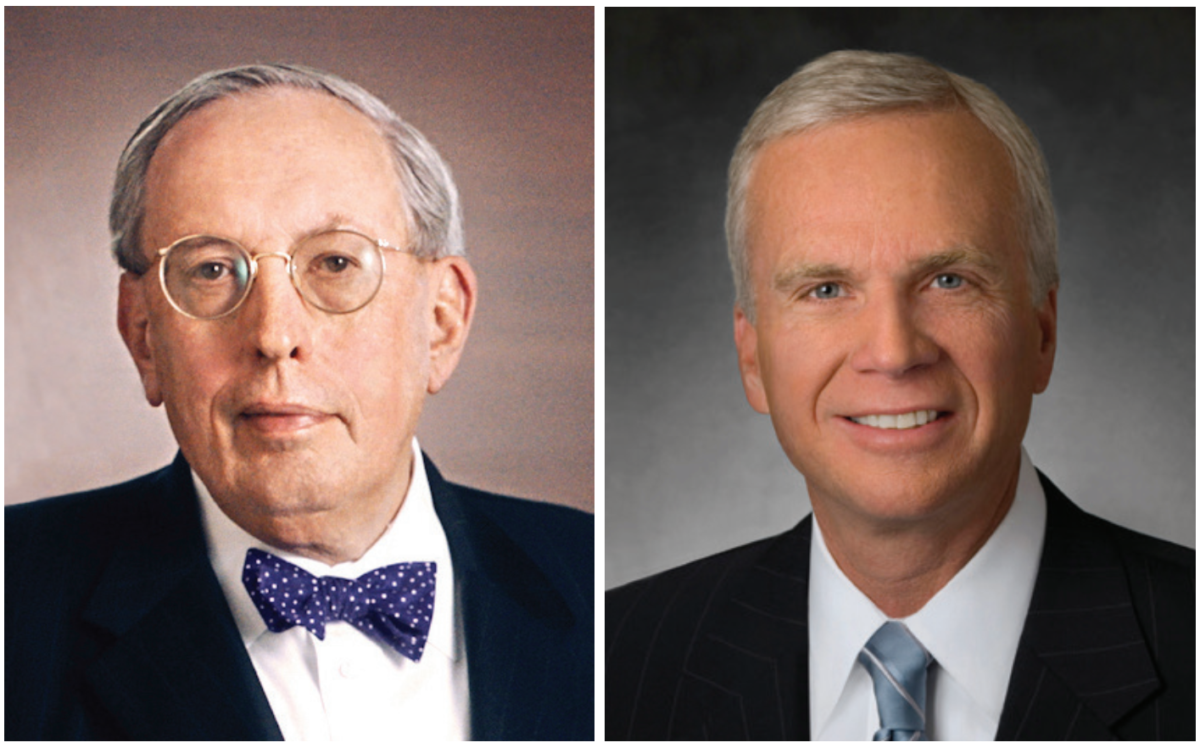 This year, Northwestern University Feinberg School of Medicine was recognized as one of the best research-oriented medical schools in the nation for 2022, rising three spots to rank No. 15 according to U.S. News & World Report. Also, Northwestern Memorial Hospital was ranked No. 1 in Illinois for the ninth consecutive year and was among the top 10 hospitals in the U.S. for 2020–2021, with four of its clinical programs ranked among the top 10 hospitals in the country.
These remarkable achievements would not be possible without strong leaders, grounded in our Patients First mission, with a shared vision to transform the future of medicine. As a premier integrated academic health system, we are uniquely positioned to develop the next generation of healthcare leaders. We know that leadership development is a continuous process, and we provide opportunities to support leaders at all stages of professional development. From our pipeline programs for local high school students to executive coaching, no matter where one is on their leadership development journey, we have opportunities available to support them.
From the moment medical students don their white coats, their training emphasizes professionalism, reflection, personal growth, and accountability. Our distinguished and nationally recognized faculty provide mentorship and hands-on training through a competency- and evidence-based, inquiry-driven curriculum.
Our commitment to developing the next generation of leaders at every stage of their career includes comprehensive programming, such as:
Integrated pipeline programs. The Northwestern Medicine Scholars and Discovery programs provide job shadowing, mentorship, and leadership development opportunities for local high school students interested in pursuing careers in medicine, biomedical sciences, and healthcare professions. These programs enhance students' development academically, personally, and professionally, often through paid career-related opportunities and job shadowing. In the last year, more than 180 students who participated in the programs entered college as well-prepared, confident students.
Best-in-class training. The NM Academy provides employees, physicians, and leaders development opportunities for current and future roles within the health system. Courses range from leadership skill development to preparing new leaders to manage their teams and business operations. NM Academy also offers leadership certificate programs, Continuing Medical Education (CME) and Continuing Nursing Education (CNE) programs. And, it offers accredited clinical training programs in nuclear medicine technology, radiation therapy, radiography, and ultrasound that accept both internal and external applicants. Upon graduating, students are prepared to sit for the national board exam required before starting work in these high-demand fields.
Collaborative executive education. Programming for faculty, executives, investigators, and practitioners is available across different domains and disciplines. The NM/Kellogg Executive Education program offers top administrative and physician leaders access to the Kellogg School of Business where they learn techniques for making decisions and taking strategic action based on both traditional and innovative business practices. The Northwestern University Leadership Education Advancement Program (NU-LEAP) provides training for Feinberg School of Medicine faculty to develop as leaders and includes intensive coursework on how to lead initiatives that advance our mission as an academic medical center across the institution. Northwestern University Actionable Initiatives for Mentoring Excellence and Scholarship (NU-AIMES) brings together faculty across different domains to create a culture that recognizes personal accomplishments and contributions to the institution. These faculty members regularly attend a skills-development lecture series and work together to develop and implement department-specific faculty mentoring curricula.
Extraordinary leadership talent is on display across our health system every day, in every function — and many examples can be found in the pages of this magazine. Let's keep living up to our leadership potential. As ever, we strive to be Better.
With warm regards,
Eric G. Neilson, MD
Vice President for Medical Affairs
Lewis Landsberg Dean
Dean M. Harrison
President and CEO
Northwestern Memorial HealthCare