Christine Dingivan, MD, '96 GME, focuses on global public health.
by Bridget Kuehn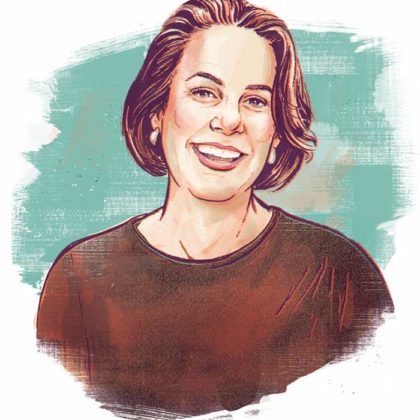 The devastation caused by the global pandemic led Christine Dingivan, MD, '96 GME, to decide it was the right time to make a leap in the direction of public health and to take on a new role as president and chief executive officer of Emmes, a global public health-focused clinical research organization based in Rockville, Maryland.
"I had always been drawn to public health and obviously the global impact you can have on human health ," says Dingivan, who took on her new role in September. "But I was just so struck by how devastated the world was when COVID-19 first really exploded."
Since then, she's been busy at the helm of Emmes, which partnered with the National Institutes of Health on a clinical trial of Gilead's remdesivir as a treatment for COVID-19. Emmes served as the statistical and data management center and site management center for the trial. The trial results published last fall showed that remdesivir shortened recovery time in hospitalized COVID-19 patients.
"It was one of the landmark publications of the year," Dingivan says.
DRAWN TO CLINICAL RESEARCH
Dingivan was in her surgical residency at Northwestern when she participated in some of the first clinical trials in the transplant unit for a new monoclonal antibody drug called OKT3.
"That was my first exposure to clinical research," she says. "I became very interested in the potential positive impact that you can have in the drug development and clinical research area."
Her residency, as well as her undergraduate training in bioengineering at the University of Pennsylvania in Philadelphia and her medical education at Dartmouth Medical School in Hanover, New Hampshire, all helped equip her with the critical thinking and problem-solving skills that have helped her be successful in her field, Dingivan says. Her surgical training at Northwestern also prepared her to be decisive as an executive.
"Surgeons don't have the luxury of really thinking about problems for a long period of time or implementing a prolonged treatment program," she says. "When you're doing an operation, you have to be well-prepared and make immediate decisions."
Those skills were essential during her 12-year tenure at the biotech company MedImmune-Astrazeneca in Gaithersburg, Maryland, where she rose to the level of senior vice president and helped develop the influenza vaccine FluMist®. "Developing FluMist® was a big milestone in my career. It advanced public health, providing more options to protect children and adults from severe disease and even death by expanding vaccination options, she says.
She went on to serve as chief medical officer and global head of strategic client solutions at Pharmaceutical Product Development, a global clinical research organization based in Wilmington, North Carolina. She then moved on to Novartis Global Drug Development in Basel, Switzerland, where she became the pharmaceutical company's first global head of data and digital. In that role, she created a digital innovation laboratory that connected entrepreneurs with investigators from Novartis and its partners to leverage digital technologies in clinical research.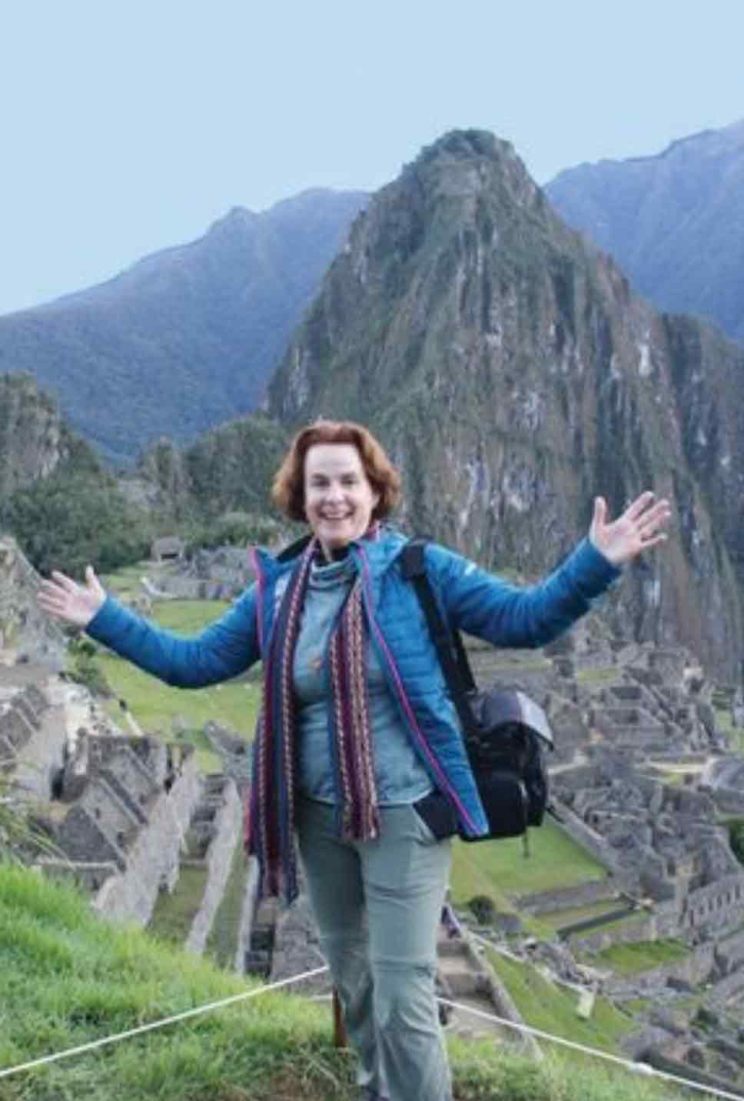 "The digital development and transformation of clinical trials is very exciting," she says. She explains that clinical trials are increasingly using mobile technologies and wearables to collect data and Cloud-based technologies for rapid data transfers, processing, and review. Clinical trials are also leveraging data from electronic health records and using technologies like machine learning and artificial intelligence.
"Technology is not only changing the way we practice medicine, but also how we research new therapies for diseases," Dingivan says.
At Emmes, Dingivan has overseen a diverse portfolio of research on topics ranging from COVID-19 vaccines and therapies to treatments for methamphetamine use disorder to therapies for pregnant women with epilepsy. The company's clients include the federal government, public-private partnerships, foundations such as the Bill and Melinda Gates Foundation, global biopharmaceutical companies, start-ups, and some small biotech companies.
"There's a great deal of diversity in the work that we do," she says.
Dingivan also led the company's first major acquisition, announced in December 2020. The purchase of a Czech Republic-based clinical research organization not only expands Emmes' global presence, adding operations in 12 European countries, but also its biopharmaceutical business and clients. Founded more than 40 years ago, Emmes has over 1,000 employees across offices in the U.S., Canada, India, and now Europe.
CHARTING A PATH
In her free-time, Dingivan is an avid adventure traveler and a dedicated volunteer. She's fulfilled a life-long dream of visiting Egypt and Jordan where she was able to learn about the region's history as one of the earliest global trading sites and saw the pyramids lit up at night. She has also visited the Galápagos Islands in Ecuador and Machu Picchu in Peru.
"We hiked up and saw the sunrise over the whole site [at Machu Picchu]," she says. "It is one of the most magical moments that you can experience in the world."
Dingivan's most recent adventure prior to the pandemic lockdown was an almost three-week long cruise in Alaska with her family.
"It was a wonderful, wonderful adventure," she says. "The wildlife and scenery in Alaska is just breathtaking… It's like no place I've ever been."
Closer to home, she volunteers as a member of the board of directors for the Kennedy Center National Symphony Orchestra, where she merges her passion for classical music and her business experience to help expand their programs. One such program, called Sound Health, brings orchestral music to hospitals and rehabilitations centers.
"Music has been shown to have a positive therapeutic effect," she says.
She is also hoping to help chart a course for the next generation of women leaders as a founding board member of a nonprofit organization called Young Women Lead, based in the Washington, D.C., metro area, which helps connect young women in high school and college with successful women role models and teaches them leadership skills.
"I love to see the positive impact it has on young women," she says, "because I think that if I had that when I was younger, I probably could have done even more in my career."