Northwestern Medicine expresses its condolences to the families and friends of the following alumni (listed in order of their graduation year) and faculty who have passed away.
ALUMNI
Donald L. Custis, '43 MD, Savannah, Georgia, March 18, 2021
Frances Friend Coburn, '47 MS, '50 PhD, Lafayette, California, April 1, 2021
Richard A. Davis, '51 MD, '56 MS, '59 GME, Villanova, Pennsylvania, May 7, 2021
Victor M. Bernhard, '51 MD, '59 GME, Port Charlotte, Florida, July 21, 2021
Warren E. Meyer, '51 MD, Wichita, Kansas, April 1, 2021
Richard A. Davis, '51 MD, '56 MS, Villanova, Pennsylvania, May 7, 2021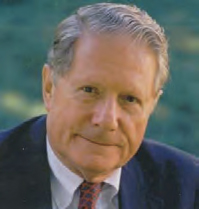 Richard Davis, '51 MD, '56 MS, demanded much of himself and others in the pursuit of superb patient care, devotion to teaching, and excellence in neuroscience research. It was just as his father and teacher, Dr. Loyal Davis, chair of the Department of Surgery from 1933 to 1963, had encouraged him to do. In fact, after completing his medical degree at Northwestern University medical school in 1951 and earning a master's in anatomy in 1956, Dr. Davis was appointed the Kanavel Fellow during his six-year residency in neurosurgery under the direction of his father.
Later, Dr. Davis' neurosurgical career would span 30 years at the University of Pennsylvania, its hospital, and medical school. At Penn, Dr. Davis organized a research laboratory to investigate central nervous system control of gastric secretion and its relationship to peptic ulcer disease. His findings anticipated surgical innovations for neurologically-based ulcers, and he was awarded one of the very first NIH research grants investigating these relationships.
Dr. Davis taught and led by example. In addition to his rigorous insistence on clinical precision, he will be remembered for his compassion and kindness, including discouraging the dehumanizing connotations of the word "case" when referring to his patients.
During the 1980s, former first lady Nancy Davis Reagan, Dr. Davis' sister, often played hostess to the Davis family at the White House, and Dr. Davis had a long friendship with President Reagan. Dr. Davis was also an avid golfer and, as his loved ones shared, he "believed the game, like surgery, held special meaning and challenge as a performance for and against himself."
Davis was driven to excellence, but never consumed by its pursuit. He loved his family dearly, just as he loved his chosen profession of medicine. He took pleasure in the goodness he cultivated throughout his lifetime. His legacy continues, both at the University of Pennsylvania and at Northwestern, where the Loyal and Edith Davis Chair in Surgery he helped establish in honor of his father is held.
John C. Buckingham, '52 MD, Phoenix, Arizona, March 1, 2021
Jack L.F. Westover, '53 DDS, Aurora, Colorado, May 5, 2021
Samuel S. Koide, '53 MD, '54 MS, '58 GME, '60 PhD, Dobbs Ferry, New York, April 2, 2021
William E. Lloyd, '53 MD, Colorado Springs, Colorado, April 14, 2021
Mary Jane Wagstaff, '54 MD, Olney, Maryland, May 4, 2021, 2021
Josephine C. Tolomeo, '55 BSDH, Mundelein, Illinois, May 4, 2021
Juan L. Hutchings, '55 DDS, South Jordan, Utah, March 29, 2021
Victor T. Carnelli, '56 DDS, Chicago, Illinois, April 1, 2021
Ronald G. Custis, '59 DDS, Dubois, Wyoming, February 17, 2021
Dorothy Porter, '60 BSN, Moss Point, Mississippi, March 1, 2021
Ronald C. Winslow, '60 MD, Lexington, South Carolina, January 1, 2021
Morrison S. McDavid, '62 MD, Santa Barbara, California, March 29, 2021
Robert D. Hazen, '64 DDS, Bountiful, Utah, April 30, 2021
Harry K. Genant, '67 MD, '68 GME, Napa, California, January 14, 2021
Irwin S. Feldman, '67 MS, DDS, Potomac, Maryland, May 1, 2021
Gregory J. Schade, '68 DDS, '73 MS, Boise, Idaho, May 2, 2021
James B. Curtis, '68 DDS, Logandale, Nevada, February 28, 2021
Victor L. Lewis, Jr., '68 MD, '77 GME, Chicago, Illinois, March 2, 2021
Jeffrey D. Beckwith, '71 MD, Springfield, Oregon, April 1, 2021
Henry R. Gross, '75 MD, Peoria, Illinois, February 8, 2021
Thomas B. Krull, '84 DDS, Orland Park, Illinois, February 26, 2021
Mark A. Andregg, '95 MS, DDS, Tulsa, Oklahoma, April 23, 2021
Jay Cole, '97 DDS, '99 GME, Cheyenne, Wyoming, May 18, 2021
Faculty
Izaak "Jack" van Elk, MD, assistant professor emeritus of Medicine in the Division of Cardiology, Northbrook, Illinois, December 26, 2020
Howard J. Sweeney, '51 MD, associate professor emeritus of Orthopaedic Surgery, Northbrook, Illinois, March 27, 2020