Northwestern Medicine expresses its condolences to the families and friends of the following alumni (listed in order of their graduation year) and faculty who have passed away. All dates are in 2021.
ALUMNI
Robert W. "Bill" Porter, '47 BSM, '48 MA/MS, '51 MD, '52 PhD, Marin County, California, June 9
Norman R. Eade, '50 BSM, '51 MD, Carmichael, California, July 15
Mary Ann Loewer, '51 BSDH, Elmhurst, Illinois, June 15
Thomas E. Nix, Jr., '52 MD, Oklahoma City, Oklahoma, July 1
Kenneth F. Schmitt, '53 DDS, Madison, Wisconsin, May 15
William H. Luginbuhl, '53 MD, Kennett Square, Pennsylvania, June 21
Frances Heusinkveld, '54 BSN, Dallas, Texas, June 5
Franklin C. Dallimore, Jr., '54 DDS, Ogden, Utah, July 23
Joseph P. Derrick, Sr., '54 MD, Beaumont, Texas, April 7
Robert C. Eberle, '54 MD, Virginia, May 30
William R. Herrera, '54 DDS, Santa Fe, New Mexico, July 6
Charles G. Reitinger, '55 DDS, Gunnison, Colorado, July 6
Dolores A. Spickerman, '55 BSN, Morris, Illinois, July 30
Edward A. Straka, Jr., '55 DDS, Salem, Oregon, April 26
Walter L. Gabler, '56 DDS, '64 PhD, Portland, Oregon, July 7
Mahlon Burbank, '57 MD, Rochester, Massachusetts, July 23
David "Dave" L. Koehler, '57 MD, Portland Oregon, July 5
Dave Koehler, MD, passed away peacefully at home with his family by his side. He was raised in Polson, Montana and attended Montana State University and Northwestern University Feinberg School of Medicine. Koehler served his country as a navy doctor. He then practiced medicine in California and spent twenty-five years on the staff of Kaiser Permanente in Portland, Oregon. Sailing, particularly wooden boats, was a passion. In his retirement, he enjoyed building furniture and boats while managing Koehler's 7L Polled Hereford farm. Koehler supported the Clackamas County Junior Livestock Auction for 42 years. He is survived by his wife of 58 years, Mary Lou, daughters Lou Anna Koehler and Celia Koehler, son-in-law Paul Blanchard, and sister Karol Newgard.
Patricia L. Rasmussen, '58 BSDH, Janesville, Wisconsin, June 28
Donald R. Barnes, '59 MD, Bigfork, Montana, July 1
Ferdinand L. Iacoletti, '59 DDS, Albuquerque, New Mexico, May 26
John A.G. Harrigfeld, '59 DDS, '65 MSD, Modesto, California, July 21
Earl F. Bracker, '60 MD, Charlottesville, Virginia, June 22
Thomas R. Eckman, '61 MD, Chapel Hill, North Carolina, August 9
John E. Mayo, '63 MD, San Diego, California, June 17
Jack K. Rasmussen, '64 DDS, Draper, Utah, June 23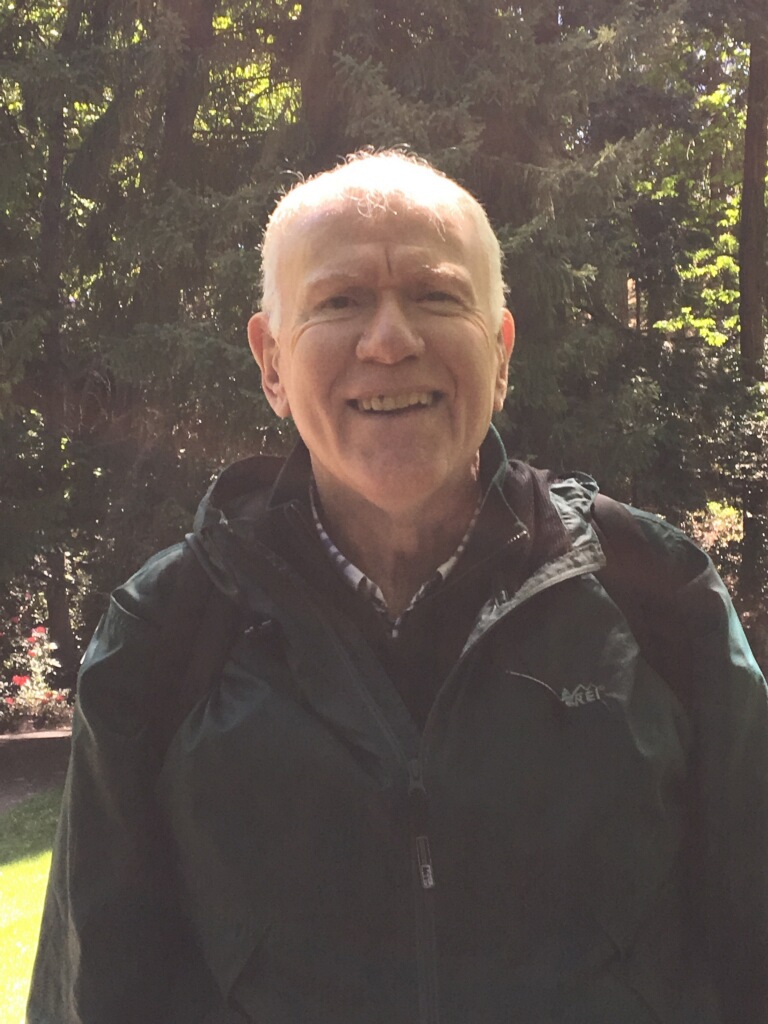 William R. MacMaster, Sr., '64 MD, Eugene, Oregon, May 27
William Rutan MacMaster Sr., '64 MD, was born in New York City and raised in Evanston, Illinois. In 1960, he graduated from Princeton University where he was a history major, and then went to medical school at Northwestern. While a medical student he married Nancy Seinwerth, a student nurse at Chicago Wesley Memorial Hospital, and they started a family. He specialized in psychiatry and had private practices in Northern California before retiring in 2000 and moving to Eugene, Oregon, in 2013. He loved being outside and was active in the Sierra Club. He also loved travel and explored destinations including Africa, Cambodia, China, and Antarctica. He is survived by daughters Sally (Slagel) of Eugene, Gwendolyn (Beer) of Albuquerque and her husband Joel, and his son Bill MacMaster Jr., '96 MD, of Eugene and his wife Lisa, along with eight grandchildren.
Richard George Stoval, MD, '67, '68, '69 GME, New Braunfels, Texas, June 14
William C. DeWolf, '67 MD, Southborough, Massachusetts, May 24
Madeline J. Seidel Faner, '68 BSDH, Greer, South Carolina, August 6
Bradley M. Peterson, '70 MD, San Diego, California, May 11
Stanley Y. Doida, '70 DDS, Parker, Colorado, July 19
Gerald Robert Whitson, '75 DDS, South Padre Island, Texas, June 11
Craig A. Burtenshaw, '76 DDS, Idaho Falls, Idaho, July 28
Robert L. McEntyre, '76 MD, Bloomington, Illinois, July 14
James Shen, '83 DDS, Las Vegas, Nevada, June 25
Paul R. Ernsberger, '85 PhD, Cleveland, Ohio, May 4
Faculty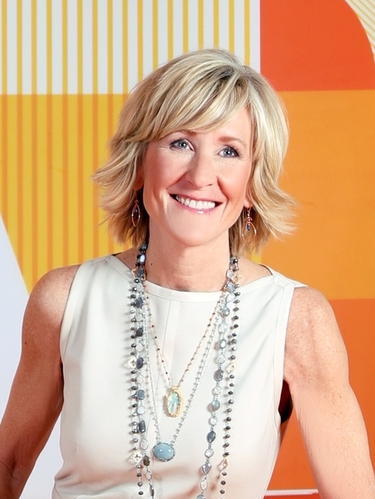 Joanne Smith, MD, president and CEO of Shirley Ryan AbilityLab, Chicago, Illinois, September 6
Joanne Smith, MD, was the driving force behind the transformation of care delivery in the field of physical medicine and rehabilitation. As the president and CEO of the No. 1-ranked Shirley Ryan AbilityLab, she envisioned the world's first-ever "translational" research hospital in which physicians, scientists, innovators, technologists and clinicians work together in the same space, surrounding patients, discovering novel approaches and applying (or "translating") research in real time.
Smith came to the Rehabilitation Institute of Chicago for her residency in 1988 and never left. In 1992, she became an attending physician and was subsequently tapped to take on various leadership roles of increasing responsibility. In 2006, a few years after earning her MBA from the University of Chicago, she became president and CEO.
Smith was widely recognized as a thought leader. In 2021 and 2019, she was named to Modern Healthcare's exclusive "Top 25 Women Leaders" list. In 2019, she spoke at the Aspen Ideas Festival, the nation's premier public gathering of leaders from around the globe. In 2018, she presented at the first-ever Wall Street Journal Future of Everything Festival, an ideas exchange focused on innovations that are transforming the world.
In addition to her leadership at Shirley Ryan AbilityLab, where she managed a team of more than 2,000 clinicians, scientists and staff, she was a faculty member at Feinberg for 25 years.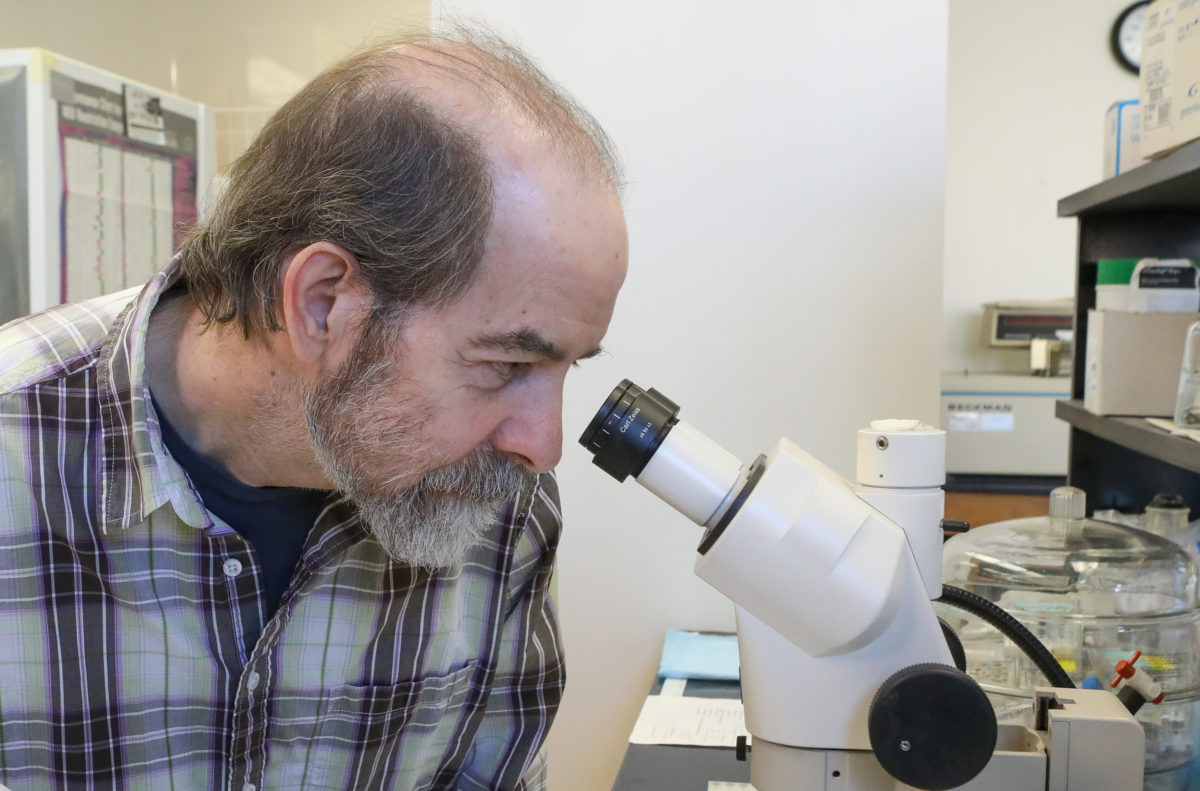 James R. "Jim" Bartles, PhD, professor of Cell and Developmental Biology, Skokie, Illinois, August 17
Feinberg colleagues shared the following tribute:
We are deeply saddened by the passing of our friend and colleague, James (Jim) Bartles.
Jim's unwavering enthusiasm for biology never faded even during his long battle with lung cancer. During the last 11 years with the disease, he showed a level of endurance and courage that many times seemed outright superhuman. We will miss him dearly.
Jim was recruited in 1987 to the Department of Cell Biology and Anatomy by Robert Goldman. Northwestern became Jim's only scientific home, where he ascended through the ranks becoming full professor in 2007. Initially, his research focused on membrane polarity. These studies set the stage for the identification of a novel actin binding protein family which he named espins. Jim found that espins were widely distributed, especially in the hair cells of the cochlea of the inner ear. This led him to studies of a mutant mouse which had been maintained as a model for deafness since the early 1940s. Jim discovered that the deafness was attributable to a loss of espin. The rest of his career was dedicated to demonstrating the importance of the espins in the bundling of F-actin in the stereocilia of the mouse hair cells and its relevance to normal hearing and in deafness. Jim's findings significantly impacted our understanding of mechanosensation in the inner ear and the audiology field leapt forward as the result of his work.
Jim displayed relentless curiosity and a remarkable scientific compass which led to the important discoveries that will carry his name well into the future. He was also a gifted speaker, whether it was to his professional colleagues or to graduate or medical students in course lectures. He dedicated 34 years to Northwestern that impacted generations of students and researchers worldwide.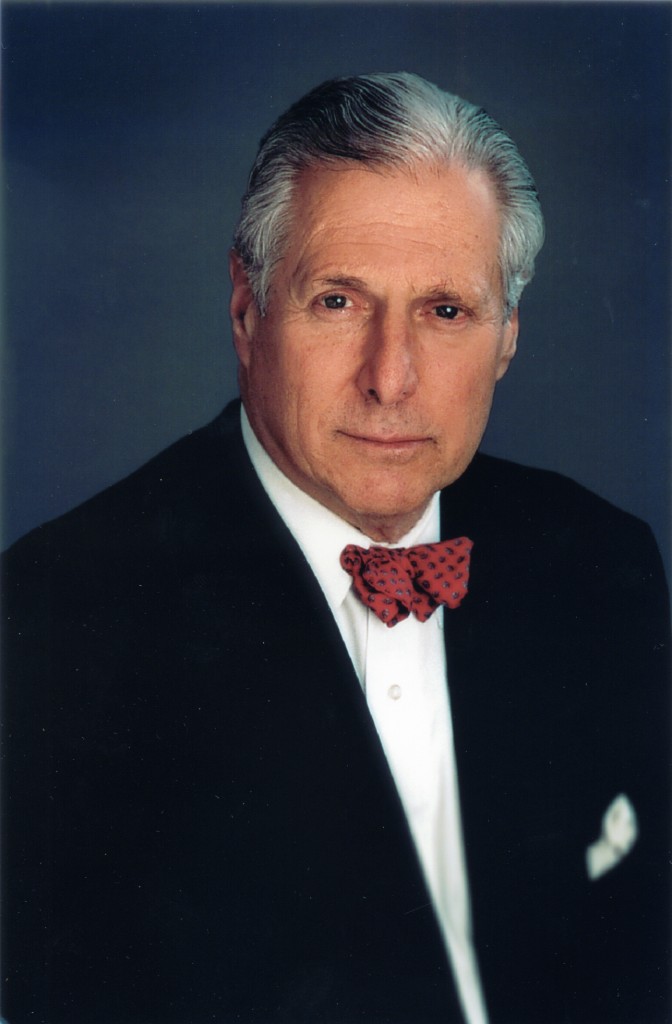 Lewis Landsberg, MD, former dean of the Feinberg School of Medicine and chair of the Department of Medicine, September 23
Lewis Landsberg, MD, transformed the medical school during his 30-year career. He joined the faculty in 1990 as the Irving S. Cutter Professor and chairman of the Department of Medicine and as physician-in-chief at Northwestern Memorial Hospital. Nine years later, he was appointed vice president for medical affairs and dean of the medical school.
Landsberg was a towering figure in the fields of metabolism regulation, the sympathetic nervous system, hypertension, and obesity. He was also the author of more than 230 peer-reviewed publications and two books, which summarized his personal clinical experience in internal medicine, as well as his laboratory research.
"Lewis Landsberg was an inspiring leader, a peerless bedside teacher, and an exceptional scientist. As a dean, his tenure was an energizing force and his influence can now be felt in every part of the medical school. Even today, we continue to build on the foundation that he started. He will be sorely missed as a friend of many, but he leaves behind an enduring legacy," said Eric G. Neilson, MD, vice president for medical affairs and Lewis Landsberg Dean.
Landsberg received his Bachelor's degree from Williams College in 1960 and his medical degree from Yale University School of Medicine in 1964. He pursued residency training in internal medicine at Yale-New Haven Hospital, and a research fellowship at the National Institutes of Health, working in the laboratory of Nobel laureate Julius Axelrod, MD. He was recruited to Northwestern from the Harvard Medical School, where he had served as professor of Medicine and chief of the Division of Endocrinology at the Beth Israel Hospital.
Example is critical. The most important lessons in medical education are taught by example.

Lewis Lansberg, MD, quoted in the Fall 1992 edition of Northwestern Medicine magazine
After stepping down as dean, the medical staff of Northwestern Memorial Hospital and the Northwestern Medical Faculty Foundation made an extraordinary endowment gift to create and name the Lewis Landsberg Deanship.The Lewis Landsberg Society was created by former chief residents in the Department of Medicine who trained under Landsberg, and connects former Northwestern housestaff in medicine for professional exchange and continuing medical education. Feinberg's annual celebration of research at the medical school, Lewis Landsberg Research Day, was also named in his honor.
"Dr. Landsberg will be remembered for the legacy of his mentorship, his dedicated exuberance and passion for medical education and excellence, and the devotion and deep admiration for him held by the thousands of the trainees he imprinted upon during his tenure. He was the foundation on which the Department of Medicine was built. The culture of excellence, the national reputation, the success we enjoy today in the areas of training, investigation and clinical care can all be traced back to him and his enduring influence," said Douglas Vaughan, MD, the chair and Irving S. Cutter Professor of Medicine.