Information Innovator
Galter Health Sciences Library and Learning Center director Kristi Holmes, PhD, is helping bring biomedical libraries into the future.
by Bridget Kuehn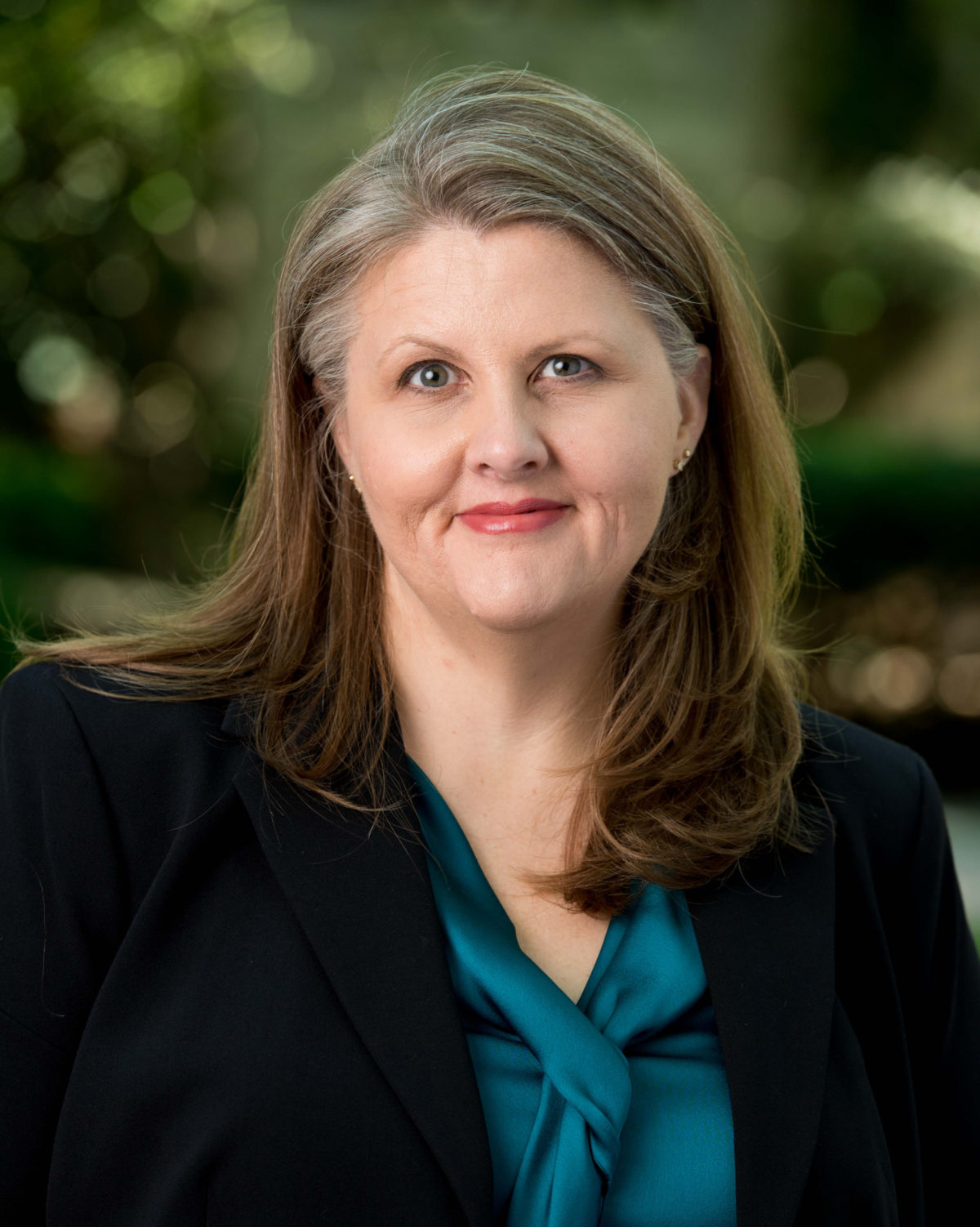 As director of Northwestern's Galter Health Sciences Library and Learning Center, Kristi Holmes, PhD, is an influential leader in the field of informatics and data science. Under her leadership, the library's national and international reach continues to grow.
Galter is uniquely organized within the Northwestern University Clinical and Translational Sciences (NUCATS) Institute, where Holmes leads the Evaluation and Continuous Improvement Program. This powerful data-driven evaluation infrastructure is leveraged by over $100 million in funded programs designed to enhance processes and impact by improving data quality for strategic management and decision-making.
Holmes was recently appointed to the National Library of Medicine's (NLM) Board of Regents. The appointment marks the first time a Northwestern faculty member has joined the prestigious NLM Board, which is charged with advising and guiding the NLM as it manages the global flow of medical information.
The NLM is responsible for essential biomedical resources such as the PubMed database, National Center for Biotechnology Information (NCBI) data and tools, and the clinicaltrials.gov registry. The NLM also ensures that the public has access to reliable health information through resources such as MedlinePlus, which provides up-to-date easy-to-understand health and wellness information covering a wide range of topics.
"The NLM is charged with managing a terrific amount of data and standards," says Holmes, who is also professor of Preventive Medicine and of Medical Education. "These urgently important resources and the expertise of NLM's personnel impact the entire spectrum of research and health."  
Never before have data and technology played such a central role in how we carry out our work.

KRISTI HOLMES, PHD
The NLM, through the NCBI, just announced plans to launch the NIH Comparative Genomics Resource (CGR), a four-year trans-NIH initiative to provide a comparative genomics cloud-based data and tool resource for eukaryotic research organisms. Holmes will chair the CGR working group to provide an open, transparent forum for extensive engagement of the scientific community to gather input from diverse perspectives and communities to help guide the development of this new resource.
FROM MICROSCOPES TO BIOINFORMATICS
Holmes grew up in Western Nebraska, fascinated by the natural world surrounding her. "Looking back, my mom and dad did an amazing job of indulging my interest in science," she says. "I had a microscope and a telescope from a very early age, a steady stream of books, and even today, we enjoy Milky Way stargazing and fossil-hunting in the Sandhills where our cattle graze."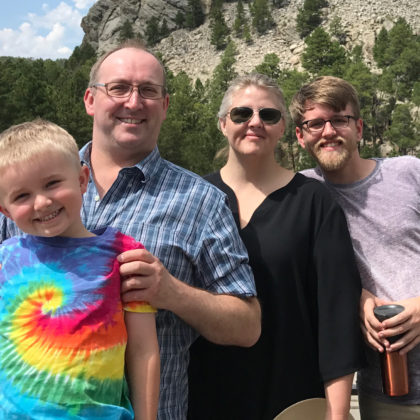 Holmes went on to earn a PhD in biochemistry from Iowa State University. She credits the data collection and curation work she carried out during graduate school with sparking her interest in information structure and datasets, and ultimately, biomedical informatics and data science. After completing graduate school, she joined Washington University in St. Louis as a bioinformaticist at Becker Medical Library to channel her interests in informatics into infrastructure development. She joined Northwestern in 2014.
"Every day is a new challenge and a new opportunity to learn and grow at Galter," she says. "The library truly provides an excellent vantage point on campus because it serves as an intersection of many different areas of excellence at Northwestern. Our talented and dedicated team is charged with a vast array of responsibilities, resources, systems, and partnerships, many of which are behind the scenes."
In her role as director of Galter, Holmes has transitioned from hands-on data work to strategizing about research information systems, team science, technologies like artificial intelligence and machine learning, as well as partnerships across Northwestern and with community organizations.
"Never before have data and technology played such a central role in how we carry out our work. Even so, our library mission remains focused on supporting the research, patient care, education, and community engagement goals of Feinberg," she says.
GROWING MENU OF SERVICES
Galter is a world-class library and trusted partner to the Northwestern community. The library facility serves as a bustling center for learning, sharing, and collaboration. Exhibits and programming catalyze in-depth discussions on a wide range of topics and share the history of the Feinberg School of Medicine. Behind the scenes, Galter provides rapid access to a wide range of information resources, thanks to a talented team working on different facets of library services and systems.
Galter has expanded considerably under Holmes's leadership. The library offers a liaison librarian program to provide every department, center, and institute at Feinberg a dependable partner to quickly connect them with research information support. Galter also offers popular systematic review services, a clinical informationist program, world- lass research assessment and communications services, and an extensive list of classes across a wide range of topics. The library also collaborates on several NIH-funded community partnerships that provide access to authoritative health information, empower research participation, and support efforts to advance knowledge and health equity.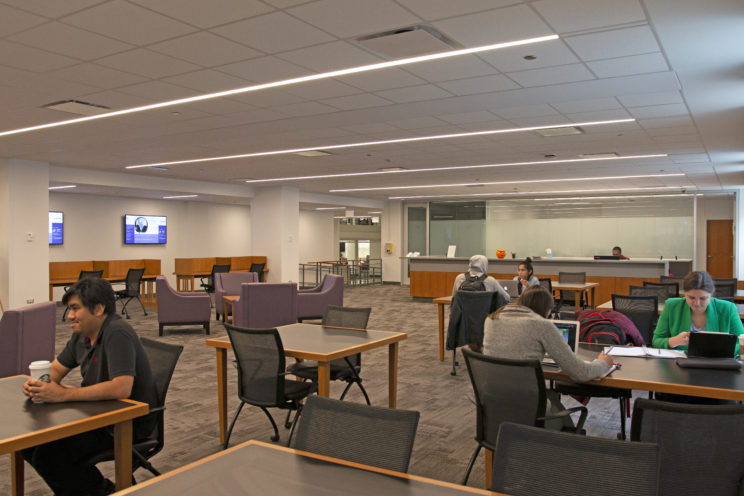 The library's DataLab offers a high-tech data core for training, one-on-one consultations, and building a community of practice around translational informatics, data management and analysis, and digital systems. Over the past year, the DataLab has partnered with Northwestern Medicine's Enterprise Data Warehouse (NMEDW) on a new clinical data retrieval and management program that continues to evolve in response to campus needs.
Another sign of Galter's growing reach as a national and international leader in data science is its partnership on an international effort with the European Council for Nuclear Research (CERN), one of Europe's most well-respected research centers, to develop InvenioRDM, an open-access research data management repository and data catalogue to promote best practices in data management, sharing, and reuse. InvenioRDM supports Findable, Accessible, Interoperable, and Reusable (FAIR) principles, making it a valuable tool to support open science, comply with research sharing requirements such as the forthcoming NIH Policy for Data Management and Sharing, and enable discovery of Northwestern research. The long-term support version of the software was just released in August, with several universities already committing to adopt the tool.
"InvenioRDM brings together best practice data standards and technology in a smooth package," Holmes explains. "I am incredibly proud of our team's contributions and their role in this important international project. This has been a massive undertaking and we look forward to implementing it for Northwestern."
Galter is also a critical hub for the Feinberg community and was one of the only health science libraries to remain open throughout the pandemic. Holmes credits the library's Access Services team for making this possible, successfully creating a welcoming, productive, and healthy physical space for in-person study, research, and collaboration.
"We're fortunate to have such a talented team across Galter," Holmes says. "The work we do fully reflects our campus — a place where there's such enthusiasm, creativity, and dedication. It's really what makes it possible for us to push boundaries and all play our part in advancing Northwestern's mission."
EVALUATION EXCELLENCE
Earlier this year, the library was named the National Evaluation Center for the Network of the National Library of Medicine (NNLM), a group of seven regional libraries and 8,000 member organizations across the U.S. that disseminate health information through public libraries, schools, community-based organizations, and patient advocacy groups. The affiliation with Galter came with a five-year, $4 million award to help boost inclusive access to health information and use of cutting-edge, data-driven technology.
"The new National Evaluation Center is a great way for Northwestern to shine and I am honored to be joined by such an accomplished team of collaborators," says Holmes. "We're excited for this opportunity to share our work on the national stage in support of such an important mission."
The center will be led by a talented, multidisciplinary team of faculty and builds on data and evaluation resources across Feinberg.
From resistance to the quest for a cure to HIV/AIDS, these Feinberg scientists are taking an expansive view of these mi.