Fall 2021
we'd love to hear from you!
Share your important milestones with us.
Please share your recent news, accomplishments and important milestones with us. Submit your updates and high-resolution photos via the linked form. We will publish them in an upcoming issue of the magazine.
1970s
Bruce Scharschmidt, '70 MD, former Medical Alumni Association Board president and current member, recently published his first children's book, "Maggie's Magic Map: An Adventure with Olive the Octopus and Her Thousand Hatchlings." Scharschmidt is an independent director and consultant to biotechnology companies. He previously served as professor of Medicine and chief of Gastroenterology at the University of California, San Francisco, editor of the Journal of Clinical Investigation, and president of the American Society for Clinical Investigation. He later turned to a career in industry, beginning with Chiron — one of the original Bay Area companies that spawned the biotechnology revolution — and served as senior vice president and chief medical and development officer at Hyperion Therapeutics. Scharschmidt is a recipient of Feinberg's Distinguished Medical Alumni Award and the Northwestern Alumni Association's Service to Northwestern Award.
David Skorton, '74 MD, gave testimony on the topic "A Dire Shortage and Getting Worse: Solving the Crisis in the Healthcare Workforce" before the Subcommittee on Primary Health and Retirement Security of the U.S. Senate Committee on Health, Education, Labor and Pensions. The testimony focused on the looming physician shortage, including the importance of both primary care and specialty workforce needs, rural settings, and the continuing critical need to diversify the physician workforce. Skorton is president and CEO of the Association of American Medical Colleges.
Charlotte Yeh, '75 MD, is among the "2021 Most Influential Clinical Executives" recognized by Modern Healthcare. Yeh is chief medical officer for AARP Services, Inc.
Mark Hill, '77 MD, is part of a rock and roll band formed in 1987 called Dr. Mark and the Sutures. Drawing inspiration from the Beatles and the Eagles, the band, made up of physicians and businessmen on Chicago's North Shore, was founded on a lark to provide entertainment for a neighborhood block party. Hill's son, Adam Hill, PhD, now a professor of Engineering at University of Derby, England, is also a part of the band, and has been playing and touring since he was a boy through college.
Dr. Mark and the Sutures, one of the first "doctor" rock bands in the country, and the first in the Chicagoland area, garnered attention by the general public and media. The band has performed for medical charities, benefits, service organizations, and community events, and has been featured on ABC, NBC, and FOX, and radio stations, including WCKG and WUSN. They have performed at Allstate Arena, Taste of Chicago, Ravinia Festival, and Lambs Farm, to name a few, and have opened for national celebrities such as Tim McGraw, Randy Travis, and Martina McBride.
After taking a one-and-a-half-year hiatus (due to the pandemic), Dr. Mark and the Sutures have performed once again for their "Get Back" show on August 14 at Port Clinton Square in Highland Park, Illinois.
Steven Immerman, '77 MD, '81 GME, FACS, published a large case study for the treatment of pilonidal disease using the Bascom Cleft Lift Procedure. Immerman sees patients from all across North America, and even as far as China and Korea. A general surgeon with a success rate of 98 percent, he has given talks at the International Pilonidal Society meetings in Berlin and Vienna and had surgeons come to Eau Claire, Wisconsin (where he practices) to observe his technique. Immerman is one of the national experts in the treatment of pilonidal surgery and would be especially happy to share his expertise with other Northwestern general surgery graduates. He can be contacted via his website at pilonidal.net.
Inclusion and Allyship: Sharing Stories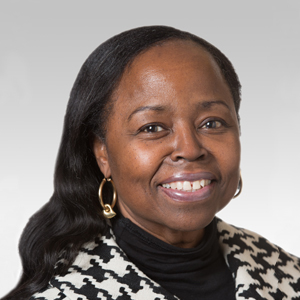 "I am a Northwestern Legacy. I have worn the purple for undergraduate, medical school, residency, and lastly as an attending for 34 years. I entered an institution that did not see the systemic racism and bias it harbored but I have stayed because that same institution was willing to work on changing that culture.
The first "minority affairs" office at NUMS (Northwestern University Medical School) was unofficial and located in the small backroom of the research lab of the only basic science African American faculty member at the medical school, Dr. Dennis Perry. It was a safe space for the few minority medical students and residents to find allyship. He was a diversity trailblazer at NUMS at a time when the culture of the place reflected the discrimination and bias of society overall against African Americans in particular. Delores Brown was appointed as the Minority Affairs Dean along with her real job as Dean of Admissions once Dr. Perry retired. This two-job plan for one person was not designed for successful equity work, however, I worked beside both of them on committees, panels, and task forces throughout my medical school, residency, and early attending years, finally becoming the first Minority Affairs Dean with a sliver of protected time and a program assistant supported by the medical school. The first official Office of Minority Affairs was on the first floor of the Ward Building and only large enough for one desk for the program assistant. That progress from the back closet of a microbiology lab to the first floor of a major medical school building took 15 years of work by likeminded diversity workers from the ranks of medical students, residents, faculty, and administrators. That shared accomplishment was real change."
— Tacoma McKnight, '81 BS, '83 MD (HPME), '87 GME, associate professor of Obstetrics and Gynecology
We would love to hear your stories of Inclusion and Allyship. Please submit your story by emailing gina.bazer@northwestern.edu.
1990s
Laura Offutt, '94 MD, completed her residency in internal medicine at Thomas Jefferson University after graduating from Feinberg. She worked in academia, clinical research, drug development, and medical consulting. Over the last decade, Offutt has shifted her focus into being a passionate advocate for teens and their health, and is the founder of the annual International Adolescent Health Week (IAHW).
IAHW, which takes place in March, is a health campaign consisting of dynamic participatory events to inspire adolescents and their communities to advocate for a successful transition into adulthood. Envisioned and celebrated initially as Pennsylvania Teen Health Week in 2016, this initiative grew into a Global Teen Health Week by 2018 and evolved into International Adolescent Health Week in 2020. Unfortunately, due to COVID-19, IAHW 2020 activities were either canceled or significantly scaled back.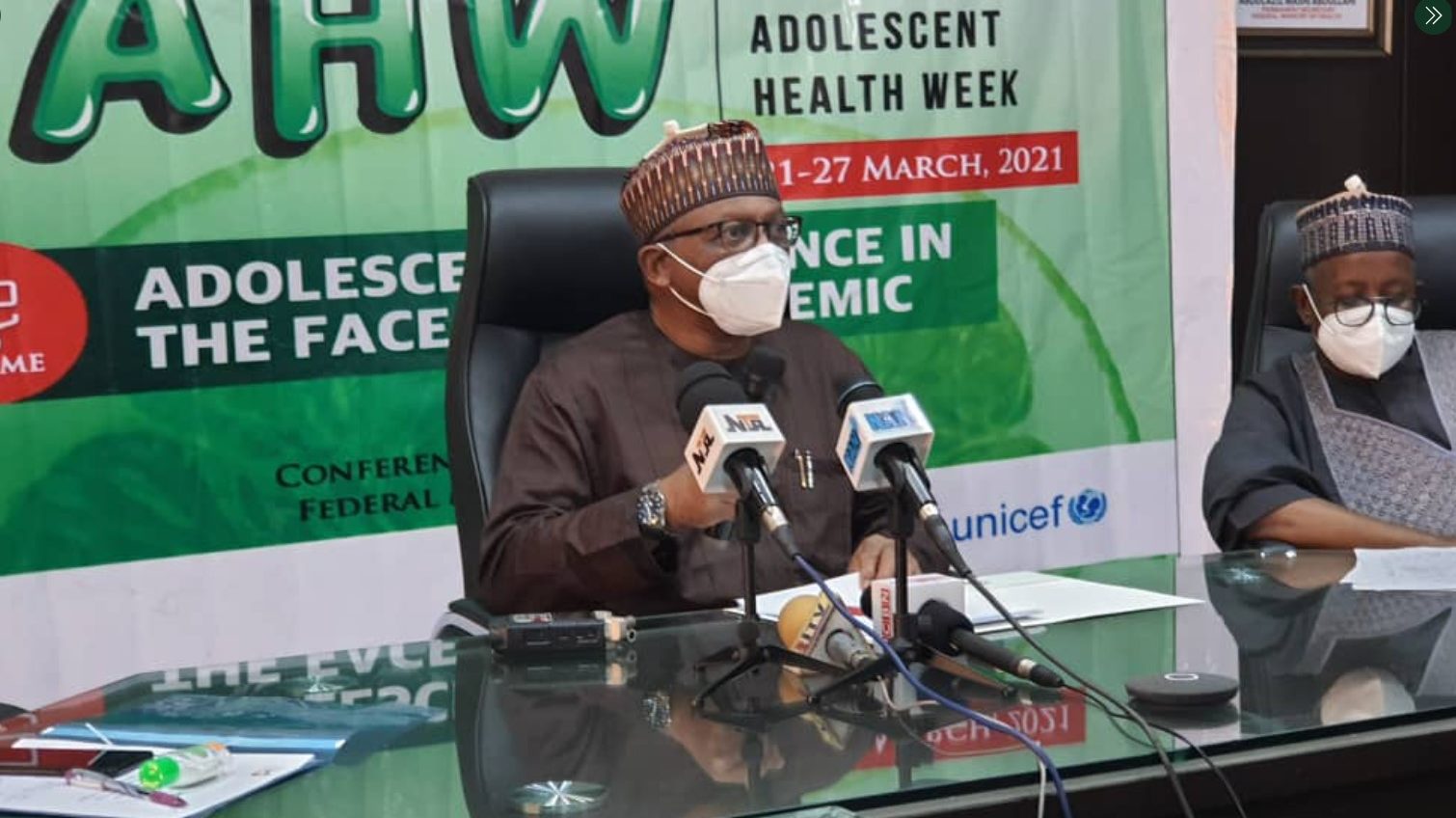 In March of 2021, however, Offutt worked closely with Youth Ambassadors from six continents, and in collaboration with the International Association of Adolescent Health and the Society of Adolescent Health and Medicine, to celebrate IAHW across the world through a combination of in-person and virtual events. In honor of IAHW, buildings and structures were illuminated lime green, the official color of IAHW. With the theme of "Adolescent Resilience in the Face of a Pandemic," events were held in more than 30 countries across six continents, and included an educational webinar hosted by the United Nations Educational, Scientific, and Cultural Organization chair on Global Health and Education, a special press briefing by the Nigerian Minister of Health, a podcast focused on adolescent resilience hosted by the American Medical Association, and a digital gallery with submissions from international youth sharing how they experience living in a pandemic.
Raymond Sanchez, '94 MD, chief medical officer at Cerevel Therapeutics, is a recipient of the prestigious "Top 100 Leaders in Healthcare" award by the International Forum on Advancements in Healthcare (IFAH). Sanchez's extensive contributions to the field of medicine and psychiatry were paramount in securing this nomination. He accepted his award virtually at the IFAH USA Conference held June 23-25.
2000s
Kathleen M. O'Leary, '04 MD, has joined Midwest Fertility Specialists in Carmel, Indiana. Previously, O'Leary practiced reproductive medicine in Cincinnati, Ohio, and served as lieutenant colonel in the United States Air Force. She was chair of the Reproductive Endocrinology and Infertility (REI) Division of the 88th Surgical Operations Squadron at Wright-Patterson AFB in Dayton, Ohio, and also served as medical director of the Women's Health Clinic and REI consultant to the Air Force Surgeon General. O'Leary is board certified in both obstetrics and gynecology and in reproductive endocrinology.
Cory Simpson, '10 PhD, '12 MD, FAAD, a graduate of the Feinberg Medical Scientist Training Program, recently accepted an assistant professor position at the University of Washington after completing his dermatology residency and research fellowship at the University of Pennsylvania. He will move to Seattle this fall to join the Division of Dermatology on the physician-scientist track. He plans to build a research program using advanced microscopy to understand epidermal development and disease with the goal of developing novel treatments for patients with rare dermatological disorders seen in his clinical practice.
Brian J. Miller, '11 MD, testified in front of the United States Senate Committee on the Judiciary's Subcommittee on Competition Policy, Antitrust, and Consumer Rights as an expert on hospital consolidation at the hearing entitled, "Antitrust Applied: Hospital Consolidation Concerns and Solutions" on May 19.
Eseohi Ehimiaghe, '20 MD, a first-year resident at McGaw, was recently featured in the Chicago Tribune as part of an article celebrating that, for the first time in Northwestern Medicine Prentice Women's Hospital's history, a team of OB-GYN medical residents is all Black and all female. Read the full article on this groundbreaking team of residents changing the face of medicine.
GME
Joel Koransky, MD, '81 GME, retired in 2013 after 20 years in private practice in Saratoga Springs, New York, and then Northern California, where he joined the Department of Dermatology at Kaiser Santa Clara, serving as chief for three years. Koransky now enjoys piano, voice, duplicate bridge, biking, and traveling. He writes, "My life is enriched by my companion Barbara Dutra, my son Jay, my daughter Leah, my son-in-law Justin, and my twin sister Ada who is also a Northwestern graduate." Koransky also expresses gratitude, as he reflects back at his time at Northwestern: "I wish to acknowledge Nancy Esterly, MD (1935-2017), for her tutelage during and after my dermatology residency."
Melissa L. Gilliam, MD, '99 GME,was named executive vice president and provost of The Ohio State University (OSU), and the first woman of color to serve in this role. Prior to joining OSU, she served as vice provost, the Ellen H. Block Distinguished Service Professor of Health Justice, and professor of Obstetrics and Gynecology and Pediatrics at the University of Chicago.
Melina R. Kibbe, MD, '03 GME, was named dean of the University of Virginia's (UVA) School of Medicine and chief health affairs officer for UVA Health. An alumna of Feinberg's Vascular Surgery fellowship program, Kibbe will serve as the 17th dean of the medical school. Previously, Kibbe served as the Colin G. Thomas Jr. Distinguished Professor and chair of the Department of Surgery at the University of North Carolina at Chapel Hill (UNC), where she also held an appointment in the Department of Biomedical Engineering. In 2016, Kibbe became the first woman to serve as chair of UNC's Department of Surgery. In addition, she also is editor-in-chief of the Journal of the American Medical Association Surgery.
James J. Conners, MD, '08, '09 GME, was appointed chair of the Department of Neurological Sciences at Rush University Medical Center after serving in an interim capacity. Conners has served as medical director of the Comprehensive Stroke Center since 2011, as chief of the Section of Cerebrovascular Diseases since 2012, and led the clinical operations of the Department of Neurological Sciences since 2019. He also is associate professor of Neurological Sciences at Rush Medical College and the recipient of the 2020-2021 Rush Faculty Excellence Award for Excellence in Clinical Service.
Constants Adams, MD, '21 GME, was featured in an ABC 7 Chicago segment on what inspired her to become a physician. Her mother, for whom Adams is named, ran a home for women battling HIV and drug addiction in Detroit, Michigan, in the early 1990s. As she shares in the interview, it was her mother's work and dedication that motivated Adams to pursue a career in medicine and care for those in need. View the news segment here.
PhD
Inger Burnett-Zeigler, '10 PhD, recently authored a new book, "Nobody Knows the Trouble I've Seen: The Emotional Lives of Black Women," in which she offers Black women a new framework in which to understand how their life experiences have impacted them and offers strategies to adopt practices for body and mind health. Burnett-Zeigler, associate professor of Psychiatry and Behavioral Sciences at Feinberg, discussed her new book in an interview with Northwestern Now.
Sarah Bassett, '19 PhD, a graduate of Feinberg's Health Sciences Integrated PhD Program, is now the research director for the U.S. House of Representatives Committee on Financial Services.
DDS
Robert M. Pick, '80 DDS, '82 CERT, MS, '84 MS, FACD, FICD, started a Facebook group earlier this year called "Purple-Cow-Wow!" focused on the prioritization of ethics and excellence, and how to stand out in a remarkable way. Pick shared that "in today's world, you must be able to separate yourself from the competition. So important! But what do you do differently that separates you from the rest!?" Group members include dentists, physicians, and the general population — from mayors to CEOs. All are welcome to join the group for weekly interviews, motivational posts, and more.
MA
Onyinyechi U. Enyia Daniel, '12 MA, PhD, a graduate of the Feinberg Medical Humanities and Bioethics program was selected as a 2021 Executive Leadership Fellow at America's Health Insurance Plans (AHIP). The AHIP Executive Leadership Program is a comprehensive, year-long program for senior leaders in the health insurance industry with demonstrated excellent performance, significant industry experience, and a passion for driving change in the industry. She also joined Highmark Health as the vice president of Data and Analytics Strategy and Partnerships. Highmark Health is a large health insurer based in Pittsburgh, Pennsylvania, with members across Pennsylvania, New York, Delaware, and West Virginia. Finally, she was recently appointed to the Sinai Health System Board of Directors.
MPH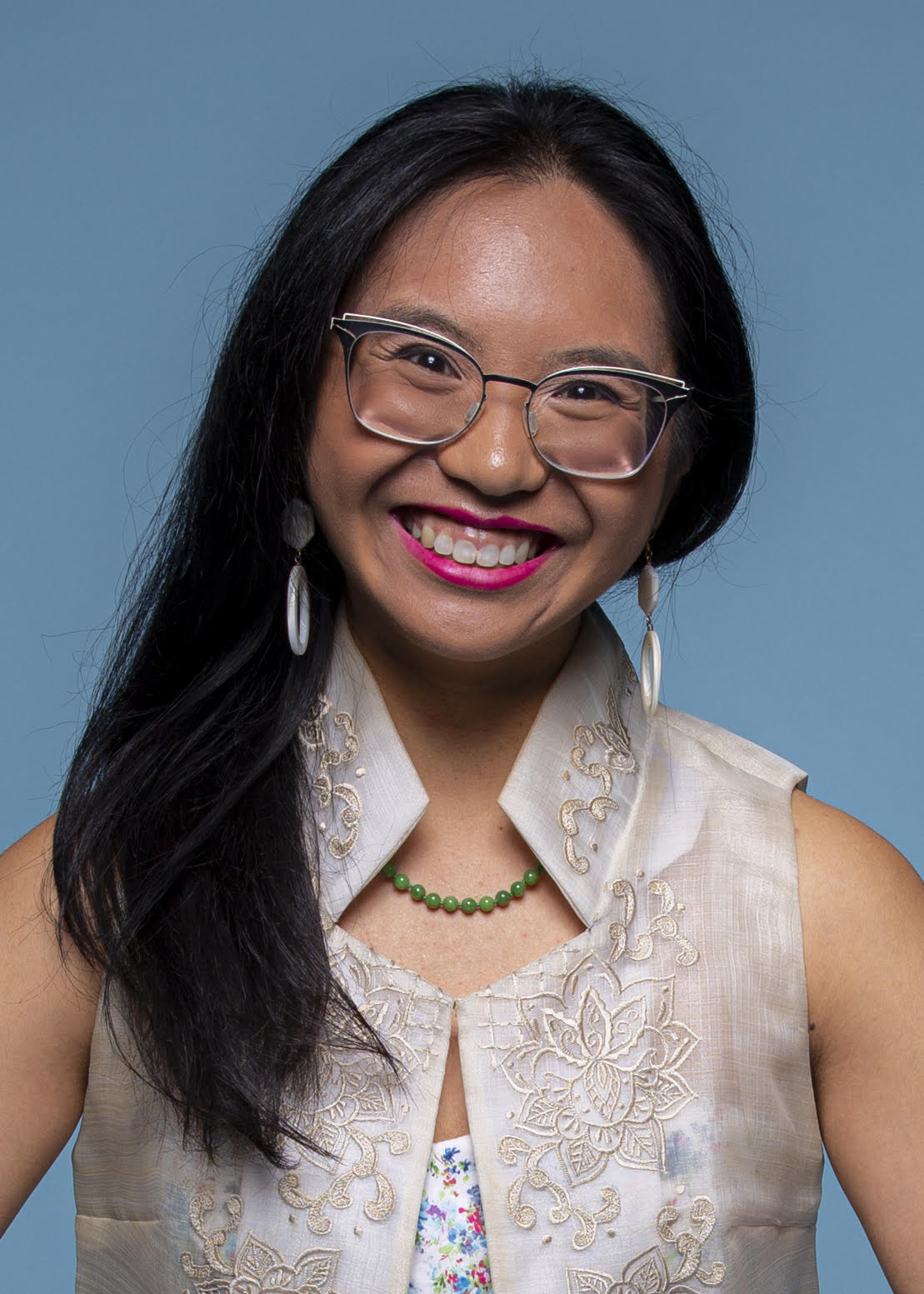 Melissa Palma, MD, '20 MPH, has been named the American Medical Association (AMA) and the Satcher Health Leadership Institute (SHLI) at Morehouse School of Medicine as one of 12 physician-leaders to the inaugural cohort of Medical Justice in Advocacy Fellowship. AMA-SHLI fellows were selected from over 300 applicants across the United States. The fellows will join a community of advocates to implement health equity projects mentored by multidisciplinary health equity experts. As one of three fellows in training, and the only physician practicing in the Midwest in the inaugural cohort, Palma is excited to apply knowledge learned from her MPH at Northwestern to advocate for meaningful policy and structural changes for health equity and justice in the communities she serves.
PT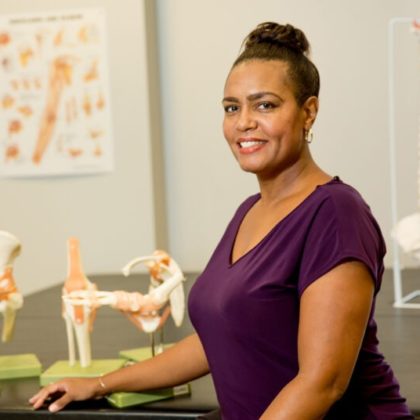 Dawn S. Brown, '99 MPT, DPT, has been named the 2021 American Physical Therapy Association Minority Faculty Development Scholarship Award winner. Brown is clinical assistant professor of Physical Therapy in the School of Allied Health and Communicative Disorders at Northern Illinois University, where she is pursuing a doctor of education degree.