Progress Notes
Spring 2022
we'd love to hear from you!
Share your important milestones with us.
Please share your recent news, accomplishments and important milestones with us. Submit your updates and high-resolution photos via the linked form. We will publish them in an upcoming issue of the magazine.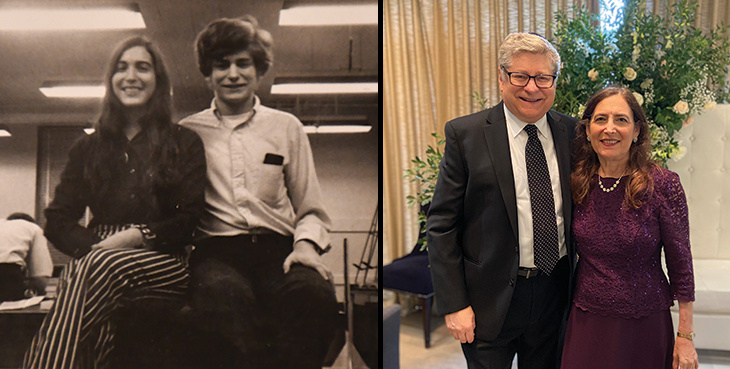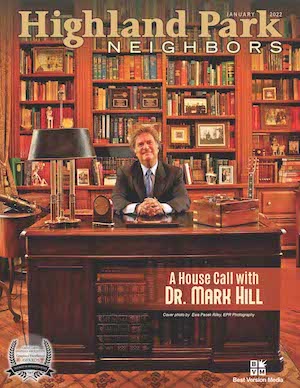 1970s
Mark Hill, '77 MD, FACS, was recently featured as the cover story for the January 2022 issue of Highland Park Neighbors magazine. The profile on Hill celebrates his lifelong and passionate dedication to a productive life of service through medicine, civic and community involvement, music, education, and environmental efforts. An accomplished musician, Hill has been in practice on Chicago's North Shore for 40 years. He is professor of Surgery at the Chicago Medical School (now known as the Rosalind Franklin School of Medicine) and the new Kansas College of Osteopathic Medicine, where he is developing a new surgical curriculum. Hill is also president and chief executive officer of his medical practice, North Shore Surgical Associates.
1980s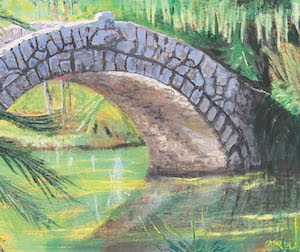 Frank C. Candela, '82 MD, '87 GME, began painting two years ago and recently launched an Instagram page featuring his artwork. Candela is a California-based general and oncologic surgeon. To see Candela's artwork, follow him on Instagram @the_painting_surgeon.
Anna M. Kelly, '83 MD, is practicing obstetrics and gynecology at Platte Valley Medical Center in Brighton, Colorado, and occasionally accepts locum tenens work at remote hospitals in need of coverage as they search for permanent medical staff. James P. Kelly, '83 MD, is executive director of the Marcus Institute for Brain Health at the University of Colorado Anschutz Medical Center in Aurora, Colorado, where he is professor of Neurology. The Marcus Institute is a clinical care and research institute for military veterans and first responders with persistent effects of traumatic brain injury. Anna and Jim have four adult children, one in each time zone across the country, and two grandchildren, one on each coast.
1990s
Richard E. Heller, III, '99 MD, '00 GME, '12 MBA, has been elected an at-large director on the Radiological Society of North America's (RSNA) Board of Directors. Heller is associate chief medical officer for Communications and Health Policy and national director of Pediatric Radiology at Radiology Partners. He also serves as clinical associate at University of Chicago Medicine, Comer Children's Hospital in Chicago. Heller will serve on the RSNA Board of Directors for a three-year term.
GME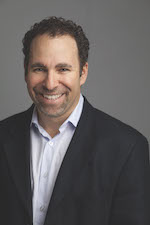 Lyle L. Berkowitz, MD, '95 GME, has joined the board of PatientBond, a consumer-science- driven patient engagement software service provider. Berkowitz is associate professor of Clinical Medicine at Feinberg and editor-in-chief of Telehealth and Medicine Today. Berkowitz serves on the board of directors of Oneview Healthcare and as an advisor to a variety of digital health companies and venture firms. Previously, Berkowitz was the founder and chair of Healthfinch and chief medical officer for MDLIVE.
Christopher S. Davis, MD, MPH, '14 GME, '16 GMEF, was selected as a director-at-large for the Association for Academic Surgery Foundation (AASF). The AASF serves to support "…the advancement of surgical care by providing resources and education to young surgeon scientists." As a proud surgeon-scientist and educator himself, Davis values this opportunity to impact the future generation of surgeons early in their careers and to give back in a similar way to those who gave a jumpstart to his own early successes. Davis shared that he is "grateful for the opportunity to have learned so much from membership on the MAAB," and that he "looks forward to utilizing this experience to forward the mission of the AASF as well."
PT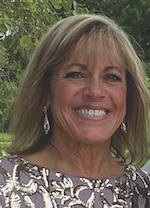 Jennifer Gilbertson '87, MHS, DPT, is the 2022 recipient of the Department of Physical Therapy & Human Movement Science (NUPTHMS) Alumni of the Year Award. Since graduating, Gilbertson has continued her education, culminating in receiving her DPT and orthopaedic clinical specialty certification. She has served as the assistant director of outpatient therapy services at UChicago Medical Center, improving the interdisciplinary relationship of healthcare professionals and fostering a supportive, respectful, compassionate, and empathetic team environment.
Jennifer A. Weiss '93, '96 MPT, has been named chief executive officer of the Encompass Health Rehabilitation Institute of Libertyville, Illinois, a 60-bed hospital, expected to open in March 2022, which will provide around-the-clock nursing care and physical, occupational, and speech therapies to patients recovering from major ill- nesses and injuries. Weiss most recently served in leadership roles at AMITA Health, including regional director of Rehabilitation Services and director of Respiratory Care. She previously served as system director of Rehabilitation Services at Schwab Rehabilitation Hospital and as coordinator of Inpatient Rehabilitation at Ingalls Memorial Hospital.
Dawn S. Brown '96, '99 MPT, DPT, is the 2022 recipient of the NUPTHMS Diversity, Equity, and Inclusion Achievement Award. Brown is clinical assistant professor and director of clinical education in the Northern Illinois University Doctor of Physical Therapy Program. With over 21 years of clinical and educational experience, she is currently completing her dissertation in the Doctor of Education Program in Higher Education Administration at Northern Illinois University. Brown earned board-certification in orthopaedic physical therapy from the American Board of Physical Therapy Specialists and uses this content expertise in her teaching and clinical practice.
Rodney L. Weir '99 MPT, DPT, DHS, NCS, recently founded the Rodney Weir Marching Band Scholarship, given to the Berrien, Michigan Community Foundation. A 1992 Rose Parade drum major, Weir started this scholarship to celebrate the importance of education and the opportunities marching band provided him. Weir is assistant professor of Physical Therapy at Western Michigan University.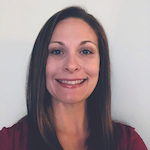 Jessica L. LeJeune, '12 DPT, developed an on-demand webinar through the American Physical Therapy Association Section on Pelvic Health titled "Acute COVID-19 and Respiratory Failure in Pregnancy: Physical Therapy Management." LeJeune identified the need for specialized care of these patients during the COVID-19 pandemic through her acute care work in women's health. LeJeune developed this course to help other clinicians provide evidence-based care for this highly specialized population.
Kristen Tinlin, '13 DPT, is the 2022 recipient of the NUPTHMS Young Alumni of the Year Award. Since graduating, Tinlin has worked in central Indiana with nursing and therapy staff in critical care, treating patients who are severely burned. She has worked with Harry Dyer and The Harry Dyer Burn Center in Kenya to increase access to patient care in Africa, which has significantly improved patient mortality and recoveries for improved quality of life. Tinlin earned her lymphedema clinical specialty certification and is a certified wound therapist. She also has a love of dogs and is certified in canine rehabilitation, providing orthopaedic care for canines throughout central Indiana at Paws Rehab.
Jonathan Tsay '15, '18 DPT, is the 2022 recipient of the NUPTHMS Research Achievement Award. Tsay is pursuing his PhD in Psychology and Cognitive Neuroscience at the University of California, Berkley. He has seven publications, five upcoming, and has been a peer reviewer for several medical journals in the areas of neurorehabilitation, motor learning, proprioception, cerebellar ataxia, and Parkinson's disease.
Jessica Cohen, '16 DPT, has been named head athletic trainer for the Portland Trail Blazers, becoming the only woman to currently serve as head athletic trainer in the NBA. Cohen previously served as the team's assistant athletic trainer/physical therapist since her arrival in 2019. She spent seven seasons in the WNBA, serving as head athletic trainer and physical therapist for two seasons with the Atlanta Dreams and for five seasons with the Chicago Sky. Cohen also worked with the National Lacrosse League's New England Black Wolves and toured with celebrity performers. She is a certified performance, strength and conditioning, and sports physical therapy specialist.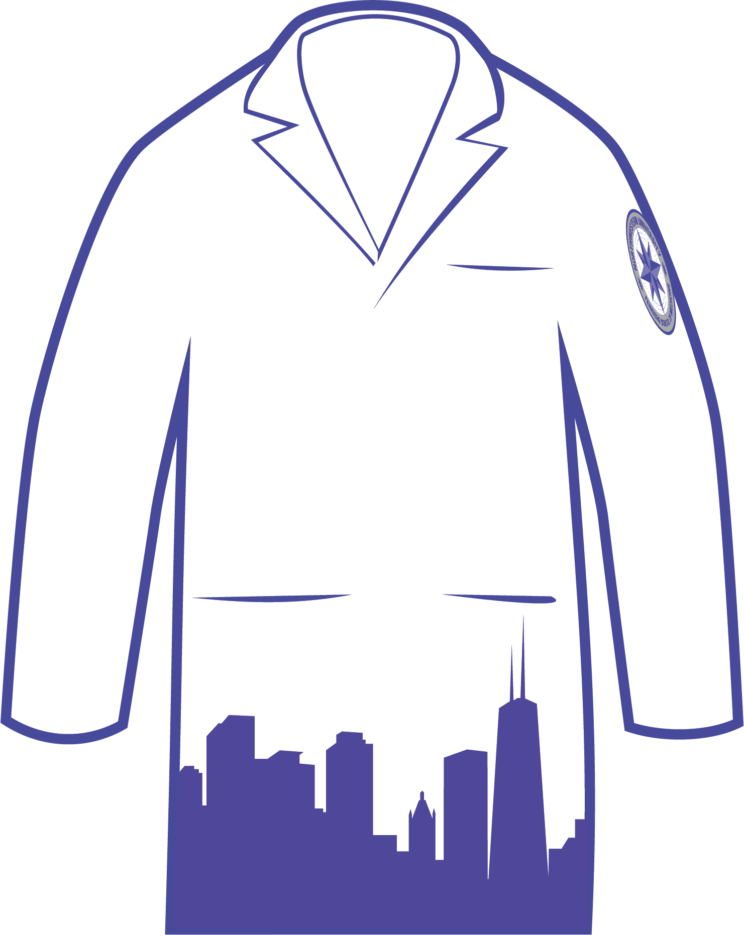 WELCOME THE NEXT GENERATION OF NORTHWESTERN PHYSICIANS
Where It All Began
Founders' Day celebrates the distinguished history of Northwestern University Feinberg School of Medicine and introduces students to the unique responsibilities that lie ahead for them as physicians.
On this day, the white coat ceremony welcomes the incoming class to Feinberg and honors those who have come before. This fall, our first-year students will embark on their medical journey and don their white coats for the first time.
Your involvement in this momentous occasion bridges the generations of medicine and is symbolic of our incredible medical alumni community.