In Memoriam
Northwestern Medicine expresses its condolences to the families and friends of the following alumni (listed in order of their graduation year) and faculty who have passed away. All dates are in 2022 unless specified below.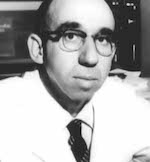 Jeremiah Stamler, MD, Sag Harbor, New York, January 26, 2022
Jeremiah Stamler, MD, founding chair and professor emeritus of Preventive Medicine, passed away on January 26. He was 102 years old. Known as the father of preventive cardiology, Stamler helped transform the understanding of diet and cardiovascular health.
Stamler was born on October 27, 1919 in Brooklyn, New York. He earned his bachelor's degree from Columbia University and his medical degree from State University of New York in Brooklyn in 1943. He completed an internship at Kings County Hospital Center in Brooklyn, New York, in 1944 before serving in the U.S. Army until 1946, where he was honorably discharged.
Stamler joined Northwestern in 1958 as an assistant professor in the Department of Medicine. In 1972, he became the inaugural chair of the newly created Department of Community Health and Preventive Medicine, a position he held for more than 18 years before becoming professor emeritus of Preventive Medicine in the Division of Epidemiology in 1990. In 2014, The Jeremiah Stamler Professorship in Preventive Medicine was established in his honor.
"Jerry was a giant intellect who founded the fields of cardiovascular epidemiology and preventive cardiology and led in defining new prevention concepts right up until his last days. He was also a kind and gentle soul who believed in people. As the current chair of the department he founded 50 years ago, I can say that we are all so grateful to have known him, to have been mentored by him, and to have been inspired by his example," said Donald Lloyd-Jones, MD, ScM, chair of Preventive Medicine and the Eileen M. Foell Professor of Heart Research.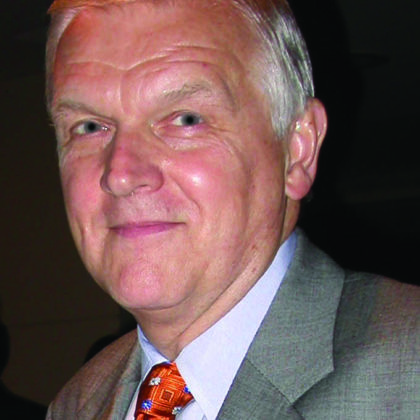 Andrew D. Bunta, '64 BSM, '67 MD, '74 GME, Lake Forest, Illinois, February 24, 2022
Andrew D. Bunta, '67 MD, '74 GME, associate professor of Orthopaedic Surgery, passed away on February 24. He was 79 years old. In 2021, he was named a "Pillar of the Orthopaedic Profession" by the American Orthopaedic Association (AOA).
Bunta was born in Chicago on August 2, 1942. After earning his bachelor's degree from Northwestern in 1964, Bunta graduated from Feinberg in 1967. He served as a General Medical Officer with the United States Air Force in Minot, North Dakota, from 1968 to 1970. Bunta then completed his residency training in Orthopaedic Surgery at Northwestern in 1974 and joined the Feinberg faculty the same year.
In 1999, Bunta joined the medical staff at Northwestern Memorial Hospital (NMH) as an attending physician. From 1999 to 2015, he served as vice chairman of the Department of Orthopaedic Surgery and as associate program director of the orthopaedic surgery residency program. Most recently, he served as medical director of the NMH Orthopaedic Unit and then as medical director of Clinical Documentation at NMH and Northwestern Medicine Lake Forest Hospital.
Bunta held various leadership positions with the Medical Alumni Association over the years, including serving as president from 2001 to 2003. In 2012, he was honored with Feinberg's Alumni Faculty Lifetime Achievement Award. He also held leadership roles at the AOA.
Bunta was married to Susanna Guenther Bunta for more than 56 years. He was the loving father of Elizabeth Bunta Haussman Bartels (Gilpin Bartels) of Bryn Mawr, Pennsylvania, and of Maria R. Bunta of Chicago, Illinois. He was the devoted grandfather of Charles B. Haussman and James R. Haussman, both of Bryn Mawr, Pennsylvania.
ALUMNI
Don Lewis, '47 WCAS, '51 MD, Seattle, Washington, December 8, 2021
Loren Call Barlow, '51 MD, Eugene, Oregon, February 2, 2022
Everett D. Hendricks, '51 MD, Prescott, AZ, December 3, 2021
Thomas J. Williams, '51 MD, Grandview Heights, Ohio, December 6, 2021
Whitney W. Crossman, '51 MD, December 11, 2021
Carleton J. Wright, '52 MD, '53 GME, Los Gatos, California, December 8, 2021
Edwin E. Gordon, '52 MD, '52 MS, Bethesda, Maryland, January 4, 2022
David Fasano, '52 DDS, Norwood, Massachusetts, January 4, 2022
Donald W. Ourada, '53 DDS, Western Springs, Illinois, December 16, 2021
Otto O. Stevens, '54 DDS, Spokane, Washington, January 28
George Yen, '54 DDS, Bellevue, Washington, November 20, 2021
Suzanne L. Hudson '55 BSN, Madison, Connecticut, January 27, 2022
Harold E. Fromm, '57 MD, Fairburn, South Dakota, December 13, 2021
Lenore Sheridan Tsang, '57 MD, Portola Valley, California, February 14, 2022
William H. Hoag, '57 MD, Oro Valley, Arizona, February 3, 2022
Lois Hulquist Orndorff, '58 BSN, Mequon, Wisconsin, November 25, 2021
Thomas G. Soper, '60 MD, '65 GME, Evanston, Illinois, December 17, 2021
Harry A. Osborne, '62 DDS, Canton, Ohio, January 23, 2022
Robert Buttemiller, '63 WCAS, '66 MD, Litchfield Park, Arizona, January 10, 2022
Blaine H. Wilcox, '64 DDS, Salt Lake City, Utah, February 2022
Richard G. Dedo, '64 MD, '69 GME, Hillsborough, California, December 20, 2021
Daniel S. Duick, '67 MD, Phoenix, Arizona, January 5, 2022
Charles R. Martinez, '69 DDS, Hoffman Estates, Illinois, January 28, 2022
David A. Vagneur, '70 MD, Minneapolis, Minnesota, November, 2021
David W. Miles, '72 DDS, Logan, Utah, January 16, 2022
Philip K. Newman, '72 MD, Winnetka, Illinois, November 24, 2021
Dennis D. Riston, '75 MD, Lumberton, Texas, January 4, 2022
Frank Olu Apantaku, '75 MD, Skokie, Illinois, February 22, 2022
Silas J. Thomas, '76 MD, May 25, 2020
Benedict A. Marchlewicz, '81 PhD, Libertyville, Illinois, February 2, 2022
Cathlyn E. Stephen, '83 WCAS, '87 MD, '90 GME Algonquin, Illinois, February 4, 2022
Phil Hageman, '21 MD, Chicago, Illinois, December 12, 2021
Listed in order of graduation year.
Faculty
Edward F.X. Hughes, MD, MPH, professor emeritus, Evanston, Illinois, January 23, 2022
Miguel Angel Oviedo, MD, '68, '73 GME, assistant professor of Surgery Northbrook, Illinois, November 30, 2020