We Need You to Volunteer!
by Edward S. Kim, '92 BS, '96 MD (HPME), Medical Alumni Association (MAAB) president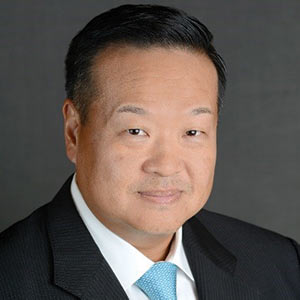 To everyone who has read my prior articles, I have really enjoyed sharing personal insights and family stories. This commentary will have a different theme: Help wanted!
The Medical Alumni Association has made significant progress, despite the recent challenging times. Our biannual meetings are a source of fellowship, engagement, and satisfaction as we work together to provide a balanced experience for our students. The board was thrilled to be back in person in April during Alumni Weekend, where we had more than 850 attendees and 328 at our scholarship luncheon.
As alumni, we are not always aware of the latest facts and figures about our esteemed alma mater, so here are some fun facts about the Northwestern University Feinberg School of Medicine:
• Since 2013, we have doubled our scholarship funding and raised over $122 million.
• Our endowment goal is $800+ million, with $235 million raised to date through outright and estate gifts.
• Over 67 percent (or 440 out of 747 medical students) receive some financial support from Feinberg.
• We have 206 total endowed and immediate-use scholarships. Of those, 19 are endowed class scholarships (1955, 1957,1958, 1959, 1960, 1961, 1962, 1963, 1964, 1966, 1967, 1968, 1969, 1970, 1971, 1973, 1974, 1987, and 1991)
• Feinberg scholarships are a mix of both merit and need scholarships, with the majority being need-based. The medical school also has separate scholarships for Physical Therapy and Physician Assistant students.
• The graduate debt load for private institutions nationally is $188,324 and $205,283 for Feinberg, according to the AAMC Graduate Medical School Indebtedness Report for 2021. It is suspected that the rise in debt for Feinberg was related to interest rates set at 0% on all federal student loans as of March 13, 2020. Students who generally do not borrow funds may have taken this opportunity for a gap year to do research, which would have meant an extra year of living expenses. This is assuming they borrowed to cover that expense.
• Feinberg is ranked #17 nationwide by U.S. News & World Report.
• Students choose Feinberg beause of our our national ranking, innovative curriculum, early clinical experiences, strong mentorship, and scholarship support.
The Medical Alumni Association Board continues to engage alumni in several areas of focus. The following committees are making great strides in helping prepare our future medical providers and leaders: Women in Medicine, Inclusion and Allyship, Business of Medicine, Mentoring, Engagement, and Strategic Initiatives.
Over the years, Larry Kuhn and Babette Henderson have been dedicated leaders who have continued to support and bring our alumni together.
But we also need your help to continue our efforts to develop interesting opportunities for our students, mentor the next generation, and engage and build our medical alumni communities nationally and
internationally. Please consider joining or supporting our alumni association, host an event in your city, share your career and family updates through Progress Notes or our online via our Medical Alumni Association Newsletter (send news to medalum@northwestern.edu). We welcome your input as we continue our momentum. Come join the fun!