Occupational Health Pioneer
The story behind Alice Hamilton, MD, a champion of public health in the U.S.
by Gina Bazer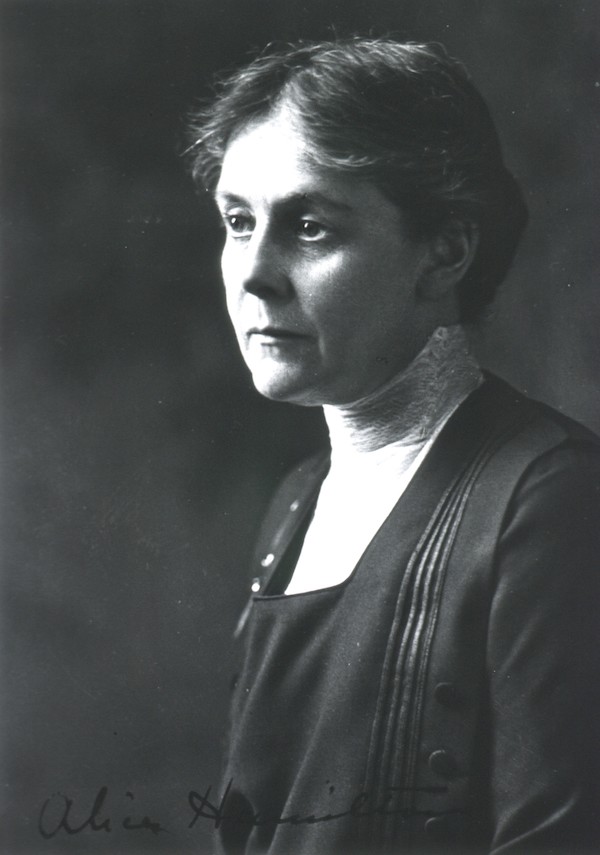 With the dawning of the Industrial Revolution in the late 19th century, a new type of ailment — occupational illness — was born. And the first scientist to shed light on it in the Unites States was Alice Hamilton. Having earned her MD at the University of Michigan Medical School and spent time studying bacteriology and pathology at universities in Munich and Leipzig, Hamilton moved to Chicago in 1897 to become a professor of pathology at the Woman's Medical School of Northwestern University. That's when she became aware of a troubling trend.
Hamilton was a resident of social reformer Jane Addams's Hull House and, living among the poor residents in the community in the late 1890s, she began to notice pervasive health problems workers faced: carbon-monoxide poisoning in the steel mills, pneumonia and rheumatism in the stockyards, and lead palsy among painters. Industrial medicine was not yet a field of study in the U.S. at the time, so she set out to make sure it was. In 1908, she published the first paper on the topic, and in 1910 she was appointed to the newly formed Occupational Diseases Commission of Illinois, the first entity of its kind in the U.S. She went on to investigate public health issues and industrial diseases for the U.S. Department of Commerce and the League of Nations.
Not only was Hamilton a trailblazer in the public sector, in 1919, she became the first woman appointed to the faculty of Harvard Medical School in its newly formed Department of Industrial Medicine (though she was still excluded from social activities and the all-male graduation processions). In 1946, she received the Lasker-Bloomberg Public Service Award. In 1995, her extensive contributions to public health were commemorated by a U.S. Postal Service's commemorative stamp.