Princess Diana's Legacy at Northwestern
Her memory lives on at Northwestern, particularly for her commitment to cancer research.
by Gina Bazer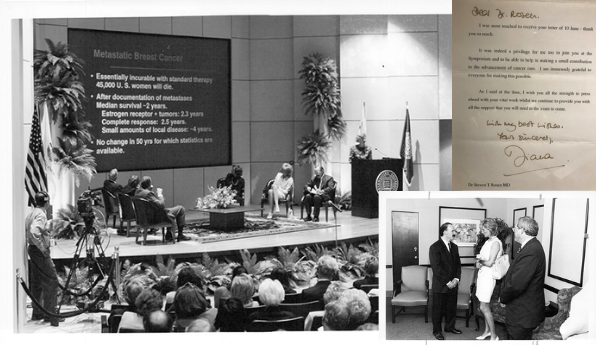 In June of 1996, the Princess of Wales came to the Chicago area for a three-day visit. She toured the Evanston campus, greeted patients at the Cook County Hospital, and headlined a black-tie fundraising gala — to which she famously wore a purple Versace gown — to raise money for cancer research.
As part of her visit, Diana was received at the home of then President Bienen for a private reception with breast cancer researchers, Northwestern trustees, the governor of Illinois, and the mayors of Evanston and Chicago and their spouses.
On June 5, Diana also gave the opening remarks at a symposium on breast cancer hosted by the Robert H. Lurie Cancer Center of Northwestern University (then called the Robert H. Lurie Cancer Center of Northwestern University).
"Today is an important opportunity to draw the world's attention to the disease, because there are few subjects which are more likely to raise anxiety and fear than cancer — for some, it remains the dreaded "C" word," she said in her talk, adding, "And yet in the midst of such negative circumstances there is, today, an amazing amount of hope … In so many of the seats before me I see specialists who bring hope, pioneers whose work will soon transform the lives of countless individuals …"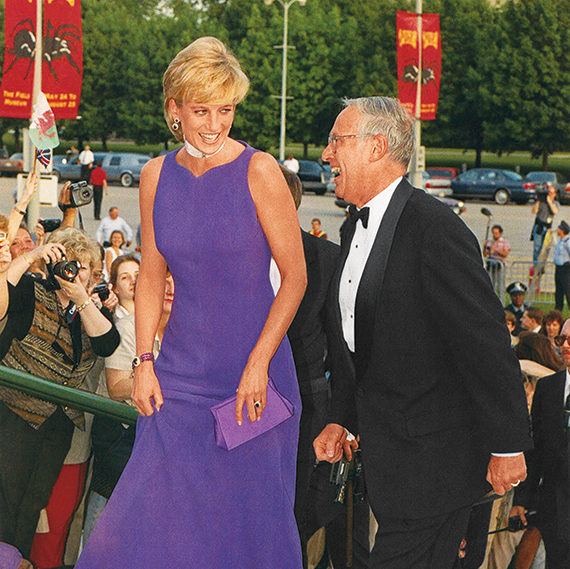 Today, one of these providers of hope is Daniela Matei, MD, chief of Reproductive Science in Medicine in the Department of Obstetrics and Gynecology, who joined Feinberg in 2016 and was invested as the Diana, Princess of Wales Professor of Cancer Research.
Ann Lurie, president of Ann and Robert H. Lurie Foundation and Lurie Holdings, Inc., spoke during the investiture ceremony about her establishment of this professorship to commemorate Princess Diana's visit to Northwestern. (V. Craig Jordan, MD, then a professor of molecular pharmacology at Feinberg, whose research led to widespread utilization of tamoxifen for the treatment and reduction of risk of breast cancer, was the first to hold the professorship.)
"Back in 1996, I remember that Diana urged cancer researchers at Northwestern to avoid the other 'c' word — complacency — in their work. Today, we have adopted 'urgency' in its place," Lurie said then. "I am happy that through this professorship that exists in perpetuity I could help to leverage the recruitment of someone like Dr. Matei."