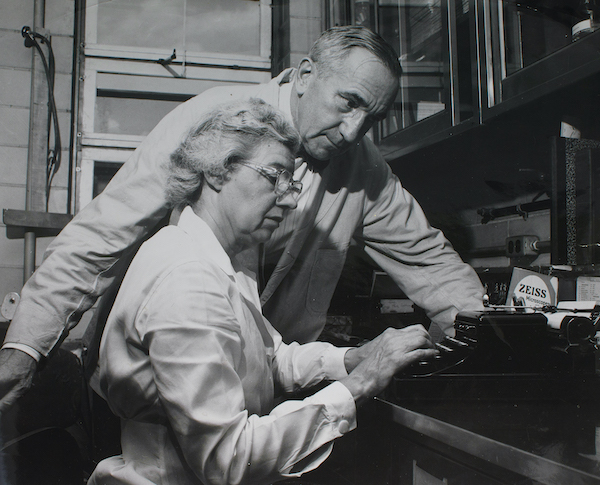 Inventor of the whooping cough vaccine, Louis Wendlin Sauer, MD, PhD
Before widespread pertussis vaccination, almost every child contracted the disease, and almost 10,000 deaths were reported annually in the United States. That number plummeted after Louis Wendlin Sauer, MD, PhD — who served as an associate professor of pediatrics at Northwestern from 1941 to 1959 — developed a vaccine to prevent the contagious respiratory infection.
Born in Cincinnati in 1885, Sauer studied medicine at the University of Berlin, received an MD degree from Rush Medical College, and earned a PhD in pathology from the University of Chicago. He went on to own a pediatrics practice in Winnetka, Illinois.
Sauer worked at the Whooping Cough Hospital in Vienna and the Pasteur Institute in Brussels with the scientist who had discovered the whooping cough bacillus in 1906. In 1925, Sauer returned to the North Shore of Chicago with a cache of the bacilli and began the research that led to development of the vaccine in 1931. He also developed the DPT vaccine for diphtheria, pertussis, and tetanus.
Sauer never asked to be paid for his invention, saying, "One doesn't do that sort of thing for money."
Source: Winnetka Historical Society