by Nora Dunne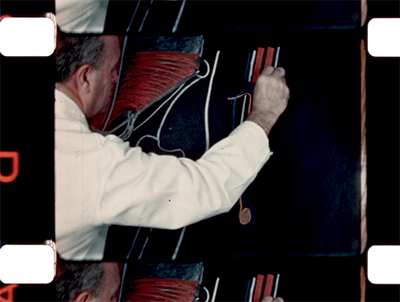 A gift from the family of Raymond McNealy, MD, a leading surgeon in the first half of the 20th century and chief of Surgery at Wesley Memorial Hospital (a predecessor to Northwestern Memorial Hospital), has enabled the Galter Health Sciences Library & Learning Center to restore teaching films that show the evolution of surgical techniques — and Northwestern's early role in the use of film in medical education.
With the McNealys' grant, Galter Library was able to digitize films spanning from 1942 to 1953. They show McNealy demonstrating a cardiotomy to treat a bullet wound to the right ventricle, as well as how to repair hernias, remove the spleen, and more.
The McNealys' early investment in the surgical films boosted Galter Library's
successful application for additional funding to digitize its collection of
medical education on film from 1929-1959. Galter Library received a grant for that project through the Council on Library and Information Resources Recordings at Risk program, which is funded by The Andrew W. Mellon Foundation.
"My hope is that these films, and those with other physicians, will serve as both a record and an encouragement for physicians and historians," shared Roderick McNealy, McNealy's son. "From a purely selfish perspective, these films make it possible to see my father 'live' again. From a professional perspective, it would be fascinating for current physicians and students to compare medical techniques and thinking over the years. I like to think that this is, in fact, early 'virtual' training."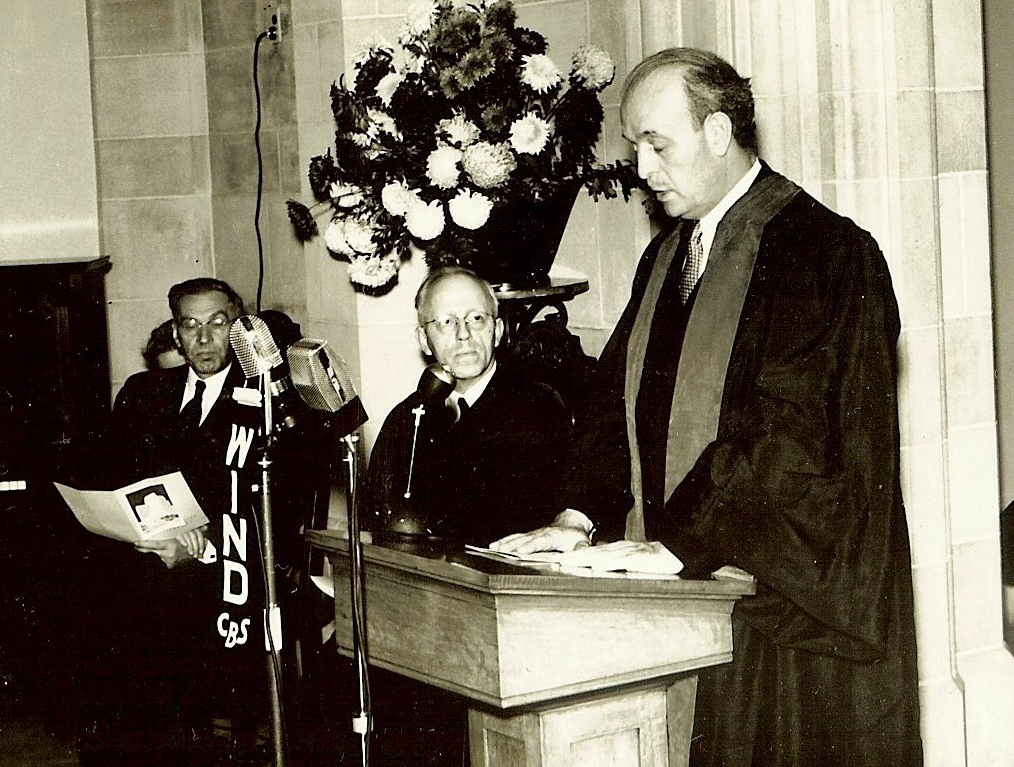 "Through the McNealys' gift and the Recordings at Risk program, we are now able to preserve and openly share this unique aspect of Northwestern's history as a hub of educational innovation," said Kristi Holmes, PhD, director of Galter Library and professor of Preventive Medicine and of Medical Education.
"Galter's collection of 16mm films, once digitized, will be one of the very few medical motion picture collections available online and will offer scholars a rare look at medical filmmaking, educational film, medical imagery, midcentury medical education, and more," shared Katie Lattal, special collections librarian at Galter Library.