Scientific Solutions From No Man's Land
by Lara C. Pullen, '93 PhD
illustration by Joel Kimmel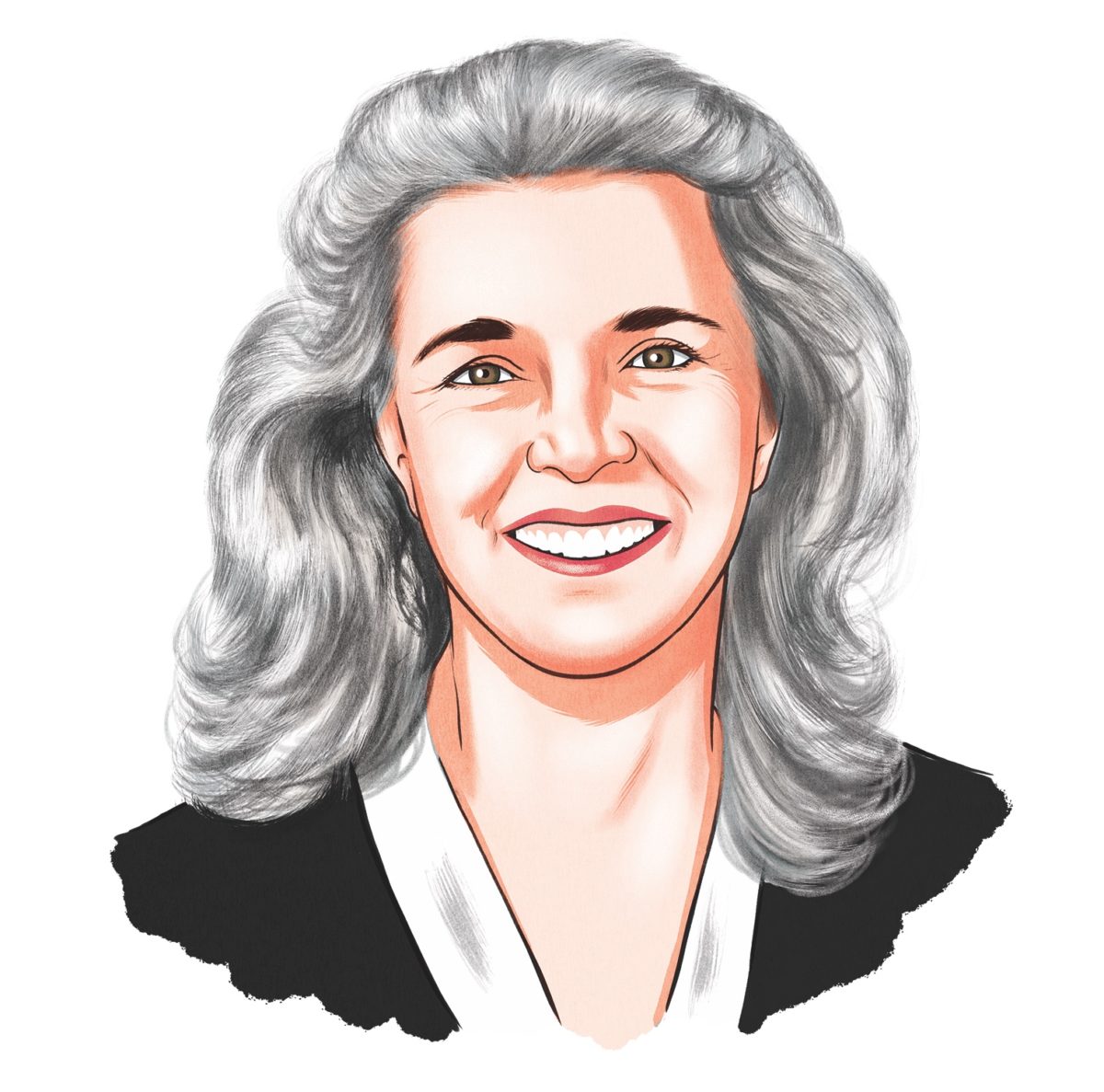 My story starts like many of the stories that could make their way into this magazine. I graduated in 1993 from the Feinberg School of Medicine with a PhD in microbiology/immunology. I then published my thesis work and proceeded across town to my post-doc at University of Chicago, where I worked on immune cell signaling.
But then my story veered into no man's land: I decided to stay home to raise my children.
Around that time, I quit the lab bench and become a medical writer, returning to Northwestern only to give birth in the rooms above the cafeteria where I used to eat lunch: first, to a girl (now a student in Feinberg's Medical Scientist Training Program, studying in a laboratory close to the same air space as where she was born), then another girl (now working in her first laboratory), and then, 18 years ago, a son who stopped moving minutes after he was born.
The boy presented me with a problem that leveraged my biomedical training and propelled clinical progress beyond what I would have achieved had I stayed in the laboratory. Kian has Prader-Willi Syndrome (PWS), a genetic condition that leads to weak muscle tone, poor growth, and delayed development.
The moment we arrived home from Prentice Hospital's NICU, I dove into the medical literature, eventually identifying the histamine 3 receptor as a critical drug target for PWS. I then identified a drug (pitolisant) that had the potential to help my son. At the time, pitolisant was recommended for approval for narcolepsy in Europe, but I had to work with the U.S. Food and Drug Administration to obtain permission for personal importation of the drug.
In the process, I co-founded Chion Foundation, with the mission of improving the quality of life for families touched by Prader-Willi Syndrome (PWS) and other rare diseases. I also co-authored the first example of patient-initiated real-world evidence in peer-reviewed medical literature and encouraged enrollment in the U.S. phase 2 trial of pitolisant for PWS.
Since my son was the first with PWS to take pitolisant, I also spent a few years in the creation and implementation of a program to help him rebuild his brain and body, which was transformed by the medication. He had noticeable and continuous improvements in language, processing speed, and working memory. His tone normalized, his exercise tolerance improved, and his body composition shifted as he built muscle. Today, I write this from his apartment in Minnesota as he prepares to start college at Hamline University in St. Paul.
I want to use this space, however, not to rehash what I have done, but rather to talk about what I still want to do. During these past 18 years I have had the opportunity to see the problem of rare disease through a privileged lens: that of a scientist, mother, and successful disruptor. I have observed that many bench scientists have good ideas that could save the lives of children, but that these ideas are lost or stall out because scientists have trouble raising the funds necessary to cross the "valley of death" between the laboratory and clinical trials.
My Chion Foundation co-founder Maria Picone and I believe that it should be possible to create a blended financial model whereby philanthropic funds are given to scientists and/or physicians who would like to develop potential rare disease treatments until they are ripe for transfer to a clinical stage. Such an approach has been advanced in the climate change space and has been used for specific rare diseases such as cystic fibrosis. We intend to use Chion Foundation to raise philanthropic funds to investigate, at the preclinical stage, molecules that target rare disease. We will then transfer those funds to scientific investigators as predetermined pre-clinical milestones are met.
Our hope is that if we can somehow dissociate early-stage drug development from venture capital we can remove the pressure to "prove" a hypothesis and give scientists and physicians a longer runway to test a hypothesis. Such an approach should deliver more and better drugs to clinical trials and the patients who enroll in them.
The author can be reached at lara@chionfoundation.com.