Unlocking the Mysteries of the Human Brain
Meet the new chair of the Department of Psychiatry and Behavioral Sciences, Sachin Patel, MD, PhD.
by Andy Steiner
Photography by Gr8y Productions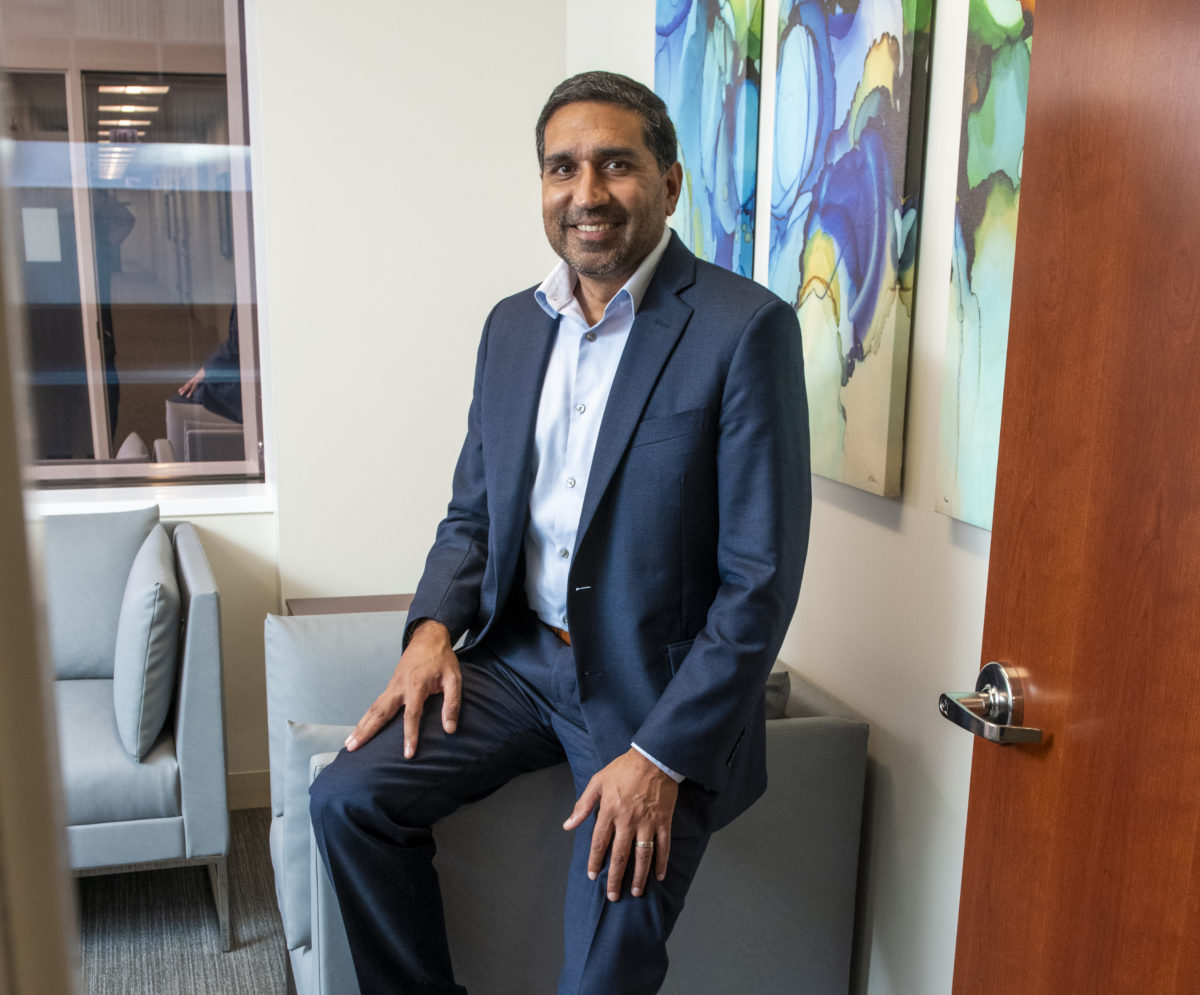 Sachin Patel, MD, PhD, has been interested in the human brain and "understanding why people behave the way they do" since he was a high school student in Irvine, California, where his family moved from the Netherlands when he was 11 years old.
Patel went on to study biological psychology at the University of California-Santa Barbara and by the time he was headed to the Medical College of Wisconsin, he says, "I knew I was going to end up in psychiatry or at least something very closely related."
Psychiatry, with its focus on the whole person, eventually won Patel's heart, but his scientific training and research into the neurobiological basis of behavior have always been a cornerstone of his career.
"I'm a neuroscientist by training," Patel explains. "I am interested in using research to understand the human brain and how it works — and doesn't work — at the individual level."
Patel completed his residency in clinical psychiatry and translational neuroscience at Vanderbilt University. Later, he joined the faculty, earning tenure and becoming director of the university's Division of General Psychiatry. His clinical activity was focused on the treatment of substance use disorders and co-occurring mental illnesses in inpatient and residential treatment facilities.
After more than a decade at Vanderbilt, earlier this year, Patel joined Feinberg as the chair and Lizzie Gilman Professor of Psychiatry and Behavioral Sciences and psychiatrist-in-chief at Northwestern Memorial Hospital's Norman and Ida Stone Institute of Psychiatry. His wife and two teenage children joined him at their new home in Chicago earlier this summer.
This new chapter feels exhilarating for multiple reasons, he says. "For one, I was excited by the opportunity to help sculpt the training of medical students and residents — being in a position to impact many generations of psychiatrists is something I've always wanted to achieve."
Patel's new role will also give him a platform to help more people appreciate mental illness and addiction as conditions on the same plane as physical illnesses.
"I want to get people to understand that better treatments for patients will be unlocked when we understand the brain and acknowledge that mental illnesses are elements of pathological processes within neural circuits," he says.
The impact of stress
Much of Patel's research involves environmental stress and how it can affect brain structure and function. This includes not just post-traumatic stress disorder (PTSD, in which severe stress is a causative agent), but other forms of mental illness exacerbated by stress.
"Patients with substance use disorders can relapse after long periods of abstinence when they're exposed to stress; patients with psychotic disorders can exhibit exacerbations of symptoms under stress; and anxiety disorders and depression get worse when exposed to stress," he says. "Understanding how stress impacts the brain could have broad implications for understanding a lot of mental health disorders. So, I really have focused on that for the vast majority of my career."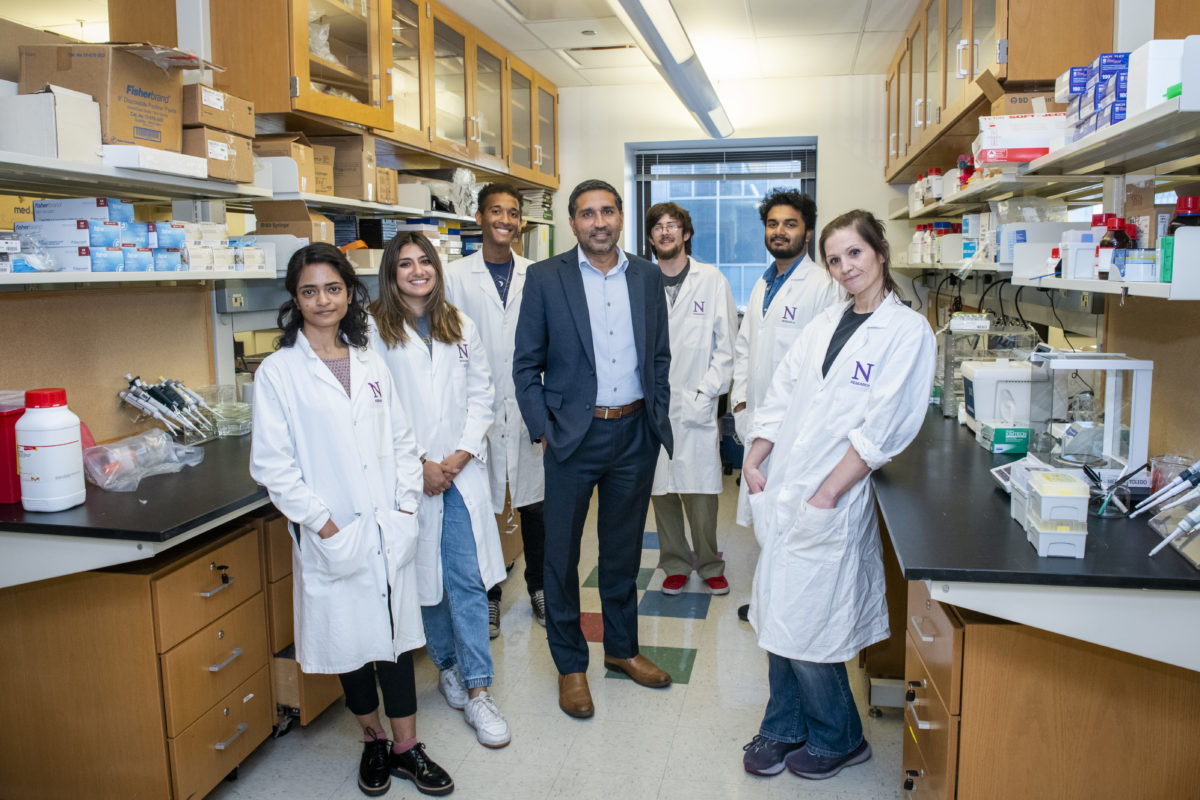 In conjunction with studying the impact stress has on the brain, Patel has, for decades, been exploring the involvement of the brain's cannabinoid systems in mental illness — and, more specifically, the potential for cannabinoid-based approaches as medicinal treatments.
Cannabinoids naturally produced in the brain are analogous to opioid peptides such as endorphins, he explains. And a greater understanding of the role that these endogenously produced cannabinoids play in mitigating the adverse effects of stress, he believes, may lead to new treatments for substance use disorder and other commonly diagnosed mental illnesses, such as PTSD, anxiety disorders, and major depression.
When Patel and his colleagues began studying the therapeutic potential of endogenously produced cannabinoids over two decades ago, the therapeutic potential of this system "was not really on anyone's radar," he says.
"We are now at a point where our deep biological understanding of the brain's cannabinoid neurotransmitter systems has resulted in a number of clinical trials using new cannabinoid-based drugs for a variety of psychiatric disorders," he adds.
A bright future
Patel is excited to join Northwestern at a time when nationwide interest in psychiatry programs is at an all-time high. "Right now, we have more people than ever going into psychiatry," he says. "The number of applicants is going up. They have been going up for years."
He also looks forward to opportunities for collaboration between psychiatry and other departments across the medical school, building bridges around common goals. To that end, he will lead the new Center for Psychiatric Neuroscience, which is aimed at bringing together basic translational neuroscientists and psychiatrists to study the physiological mechanisms that underlie mental illness. Together, investigators will examine the mechanisms by which current therapeutics work as well as uncover new molecular targets for therapeutic intervention.
"There's a real need to dissect the brain, to understand how it works at a very fundamental level. How does the brain's electrochemical structure result in psychiatrically important constructs like emotion, cognition, and memory?" he says. "A lot of those things are really fundamentally still unknown, and unless we understand them, it's going to be very difficult to understand how those processes get dysregulated and result in disorders like PTSD and depression."
He adds that "working with clinicians and clinical neuroscientists to address these questions in a comprehensive way is really one of the goals of the center."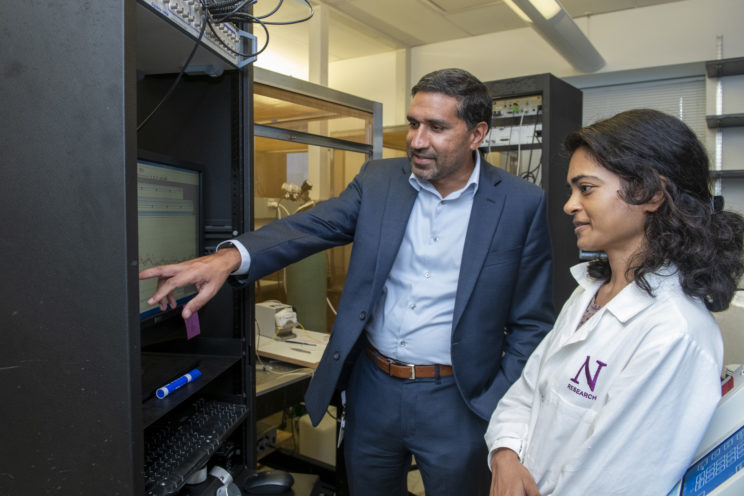 Another focus for Patel is addressing a larger societal issue: the mental health crisis in the U.S.
"One of the biggest challenges is really the massive national need for mental health care," Patel says. "The need has always been there, but it has become much more acute during the pandemic. People are now much more likely to be talking about these unmet needs. We need to uncover ways we can better meet them."
Patel is encouraged by the investment Northwestern Medicine has already made in ensuring that behavioral health is incorporated more broadly into all areas of healthcare.
"Moving mental health care into primary care settings, increasing access at any point of entry within the health system — whether it's the emergency room or pediatric offices or internal medicine offices — and creating collaborative care models are all great ways to increase access for behavioral health services to people outside of psychiatry departments, per se, and Northwestern Medicine has done that, providing care to folks where they can get it," he says.
While he is heartened by what he sees as a trend toward more open communication around mental illness, Patel believes that more can be done to help people understand that mental health and addiction are two sides of the same coin and should be treated in a similar manner.
"There shouldn't be a distinction between the two," he says. "We need to talk about these things more openly."
Between broadening the dialogue about mental health, developing new clinical programs that address treatment needs in the community, and increasing Feinberg's research portfolio, Patel has a lot of plans for his new role. Fortunately, he says, all the elements are already in place to make his goals achievable.
"I'm coming into a strong department that has excellent leadership and has made substantial advances," he says. "I view my responsibility as utilizing that growth and capitalizing on investments that have already been made as we enter the department's next phase. No matter where a department is, there is always the next chapter that is bigger and better."
Listen to the Sachin Patel Breakthroughs podcast