Bridging the Gap
Influential faculty and a new center put Northwestern on the leading edge of dissemination and implementation science.
by Emily Ayshford
Photography by Gr8y Productions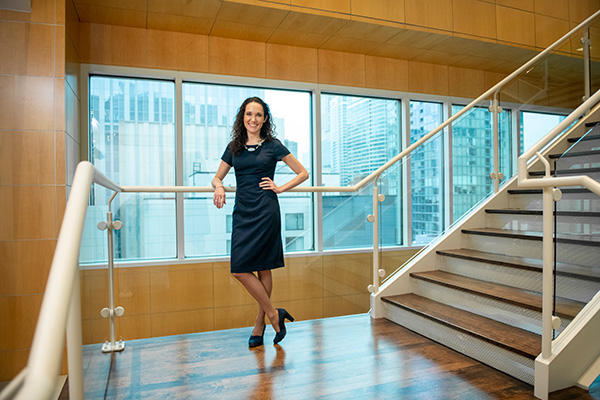 For thousands of years, scurvy was the scourge of sailors. Yet, a simple cure — consuming fruits containing vitamin C — was known as a scurvy treatment by at least 1600. Nevertheless, the British Navy did not adopt its routine use until 1795 — a more than 100- year research-to-practice gap.
Medical history books are filled with such examples of disconnects between knowledge and practice, and examples abound today. But in the past 20 years, a healthcare discipline has emerged to bridge that gap: dissemination and implementation science. The goal is to advance equitable deployment of evidence-based practices — to lessen the distance between knowledge (what we know) and practice (what we do).
Though scientists have been conducting dissemination and implementation research at Northwestern University Feinberg School of Medicine for years, the medical school recently made a strategic investment in the field by launching the Center for Dissemination and Implementation Science (CDIS) within the Institute for Public Health and Medicine (IPHAM). The center's director is Sara Becker, PhD, the Alice Hamilton Professor of Psychiatry and Behavioral Sciences and professor of Medical Social Sciences, who joined Feinberg last August.
"There has been a realization in the academic community that the traditional ways of operating weren't helping us to actually get effective treatments out into the community," Becker says. "We've invested substantially in scientific discovery, but now we need to think about how to get these discoveries out into clinical and community settings in order to equitably increase access to them. We also need to proactively infuse this way of thinking much earlier in the discovery process."
One of the main goals of the new center will be to enable communities and patients to have a say in their treatment, consistent with the vision of IPHAM, which has championed patient-centered approaches since its inception.
"The new center will not only elevate our institution but empower and support communities and stakeholders with collaboratively designed research and implementation strategies that will accelerate progress towards a shared goal of improving health and health equity," says Ronald Ackermann, MD, MPH, senior associate dean for public health and director of IPHAM.
Taking lessons from industry
Becker started her career as a strategy consultant, working with pharmaceutical and biotechnology companies that were implementing large-scale change, helping them navigate organizational and process transformations.
When she pivoted to graduate school in psychology at Duke University and learned about the different efficacies of mental health and addiction treatments, she found that all the strategies from the business world, like marketing interventions and change management, were absent from her training. The right treatments weren't getting to the right people.
At the same time, in 2011, the field of dissemination and implementation science was coalescing. Becker attended the first National Institutes of Health training institute on the topic and was hooked. "I thought, 'This is what I'm trying to do,'" she says.
At its core, the field is about identifying effective health services and then systematically reducing barriers and applying novel strategies to get those services to patients. How that happens depends on what those barriers are. It might involve getting leadership buy-in, or it might involve training for clinicians. It could also involve changing incentive structures or conducting an audit of clinical behavior.
"Context is queen," Becker says. "Implementation needs to be optimized for each unique setting and patient population. But while the solutions may be unique, the methods used to generate those solutions are transferrable across settings and populations."
When Becker joined Feinberg from Brown University, she brought with her a deep portfolio of implementation research designed to improve the care of people who struggle with substance use and co-occurring disorders. Several of her projects focus on contingency management, which gives patients motivational incentives for achieving treatment goals.
"It's one of the most effective treatments for substance use but is one of the least available treatments in the community," she says. After years of study, Becker is now advising the state of California on its implementation of contingency management as a Medicaid reimbursable service. Her work has gotten national press, and her implementation strategy is informing the approach used across 180 opioid treatment programs.
Becker also co-directs a regional training center in New England supported by the Substance Abuse and Mental Health Services Administration, which provides implementation support to over 2,300 front-line behavioral health practitioners per year.
Growing a national reputation
Feinberg has long been home to one the founders of the field of implementation science: C. Hendricks Brown, PhD, professor of Psychiatry and Behavioral Sciences in the Division of General Psychiatry and of Medical Social Sciences. Along with Becker and colleagues at Stanford and Yale, Brown is principal investigator of components of two large center grants from the National Institute on Drug Abuse that are designed to promote the integration of implementation science methods into research projects across the translational continuum, including addressing the overdose crisis.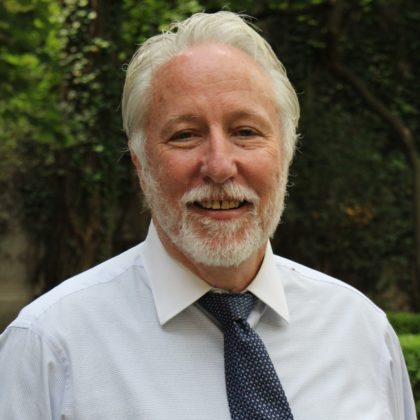 "We are beginning a second chapter in developing and moving implementation science to practice," Brown says. "I am invigorated by the mission and the resources that will be available and am delighted that my colleagues and I have this opportunity to work with Sara, as well as the team of experts in implementation science."
Last September, yet another luminary in the field joined Feinberg: Rinad Beidas, PhD, the Ralph Seal Paffenbarger Professor and chair of Medical Social Sciences. Her research is disease-agnostic and includes implementation work across a wide array of fields, including mental health, cancer, HIV, and cardiovascular disease.
Beidas' interest in making it easier for clinicians and organizations to deliver evidence-based practices (EBPs) grew after partnering with the City of Philadelphia over the course of a decade on implementing EBPs within its behavioral health system, which opened her eyes to some of the challenges of the field.
"I had a lightbulb moment when I realized that often our implementation approaches make it harder for clinicians working within their organizational constraints," she says. "I was drawn to behavioral economics, which focuses on designing approaches to behavior change based on how people behave and make decisions — not how we wish they'll behave or make decisions."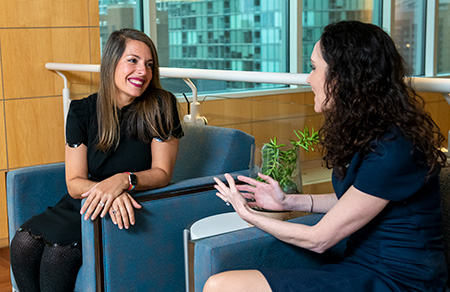 Her work now focuses on the intersection of implementation science and behavioral economics and strives to use strategies that make change easier for clinicians (for example, by adjusting the electronic health record choice architecture) and/or reducing workloads to make it possible for behavior change. She believes this approach is particularly important, given the wellness challenges currently facing the healthcare workforce.
Both Becker and Beidas were drawn to Feinberg because of its visionary leadership, collaborative and collegial environment, and the bold commitment and investment in implementation science. Both leaders also highlight the importance of equity in the field, ensuring that implementation efforts do not create new inequities or reify existing ones.
Building a pipeline for the future
Under Becker's leadership, CDIS is already working to recruit the next generation of scientists to help lead the burgeoning field into the future. This past November, a multidisciplinary gathering of faculty from across the medical school came together to discuss the new center's launch and how dissemination and implementation science can enhance all areas of public health practice and research.
"There's so much enthusiasm for this work, and I'm excited to help grow the pipeline of implementation scientists here at Feinberg," Becker says.
IMPLEMENTATION SCIENCE RESEARCH AT FEINBERG
Feinberg has a wide range of long-standing implementation science research conducted by faculty, including: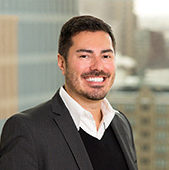 Brian Mustanski, PhD, professor of Medical Social Sciences and Psychiatry and Behavioral Sciences — Mustanski has done extensive work developing and testing multilevel strategies to implement HIV prevention programs. He directs the Implementation Science Coordination Initiative, which helps teams funded by the Ending the HIV Epidemic initiative to infuse implementation science methods into their work.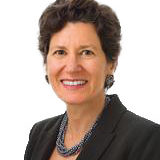 Lisa Hirschhorn, MD, MPH, professor of Medical Social Sciences and Psychiatry and Behavioral Sciences — Hirschhorn's implemen­tation research focuses on interventions around the world, from understanding the quality of care for women with HIV in the U.S. to reducing neonatal mortality in Rwanda to improving maternal care in India.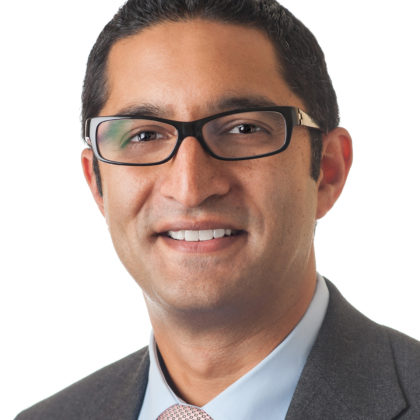 S. Darius Tandon, PhD, associate professor of Medical Social Sciences —Tandon's research focuses on perinatal mental health, early childhood development, and adolescent mental health. His team's Mothers and Babies stress management and postpartum depression preventive intervention is being implemented by home visiting programs and other early childhood providers across the U.S.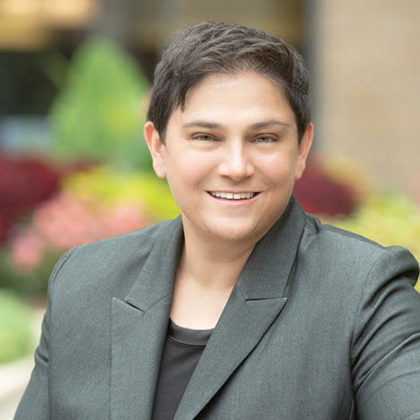 Tara Lagu, MD, MPH, professor of Medicine in the Division of Hospital Medicine and of Medical Social Sciences — Lagu uses innovative methods to improve quality of care, access to care, and coordination of care for vulnerable patients, including those with heart failure and patients with disabilities.
Learn more about the more than 100 faculty members and affiliates of the Center for Dissemination and Implementation Science.
Listen to a Breakthroughs podcast with Sara Becker, PhD, and Rinad Beidas, PhD.