Donors, Friends Support Brain Tumor Research at 15th Annual Minds Matter Benefit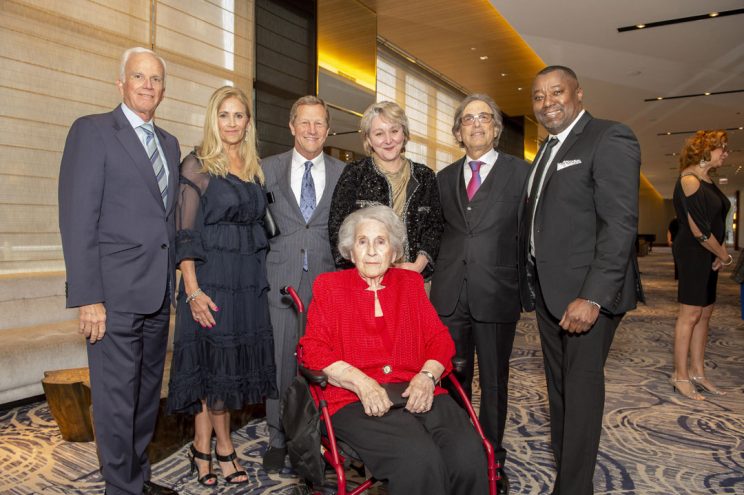 More than 300 friends and philan­thropists gathered May 5 to cele­brate and support advancements in brain tumor research and care, raising more than $500,000.
The Minds Matter benefit, held this year at the Ritz-Carlton in Chicago, is an annual fundraiser for the Lou and Jean Malnati Brain Tumor Institute (MBTI) of the Robert H. Lurie Comprehensive Cancer Center of Northwestern University at Northwestern Memorial Hospital. Net proceeds support brain tumor research and patient care.
More than 700,000 people living today — and their families — face the challenging real­ities of a brain or spinal diagnosis. This year, the Northwestern Medicine team tested a novel, skull-implantable ultrasound device to open the blood-brain barrier and deliver chemotherapy that directly targets the aggressive tumors associated with glioblas­toma. They also developed a new tool to help physicians predict the risk of blood clots in patients with adult-type diffuse gliomas and discovered a combination of treatments that extend progression-free survival in patients with recurrent glioblastoma.
"Once again, the annual Minds Matter benefit united our community of donors, patients, and champions of the Malnati Brain Tumor Institute to support our mission of improving treatments and outcomes for brain and spine tumor patients in Chicago and beyond. We are deeply grateful for the opportunity to celebrate our successes as well as plan for a bright future," said James P. Chandler, MD, co-director of MBTI and the Lavin/Fates Professor of Neurological Surgery.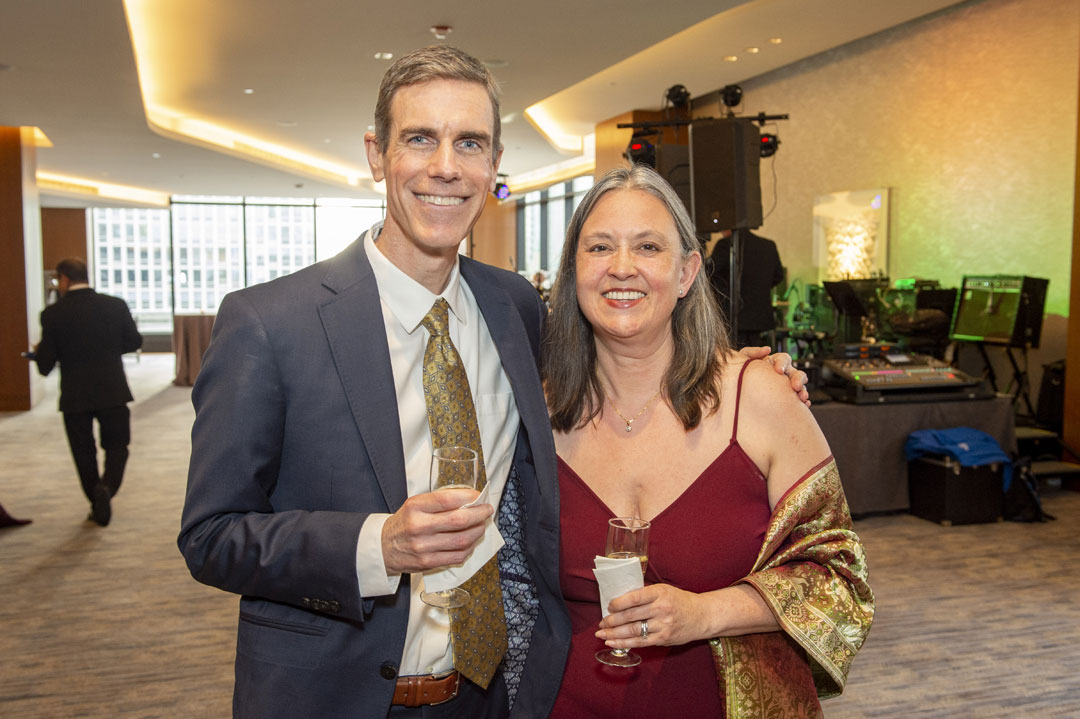 "Raising funds for brain tumor research is personal to me," said Bill Evanoff, a member of the MBTI Advisory Council and chair of the Minds Matter host committee. "So many lives have been forever altered by this disease. But like so many others who have been impacted, I've also found true hope from the treatment innovations and research advancements made at the MBTI."
Still, Evanoff said, there is much more that must be done to keep the momentum going.
"Coming together year after year to fund brain tumor research — in addition to providing a wonderful, inspiring evening — is incredibly impactful on countless lives," he said.