Change Agent
Guiding her field through revolutions in technology and women's health
by Bridget M. Kuehn
by Bridget M. Kuehn | illustration by ?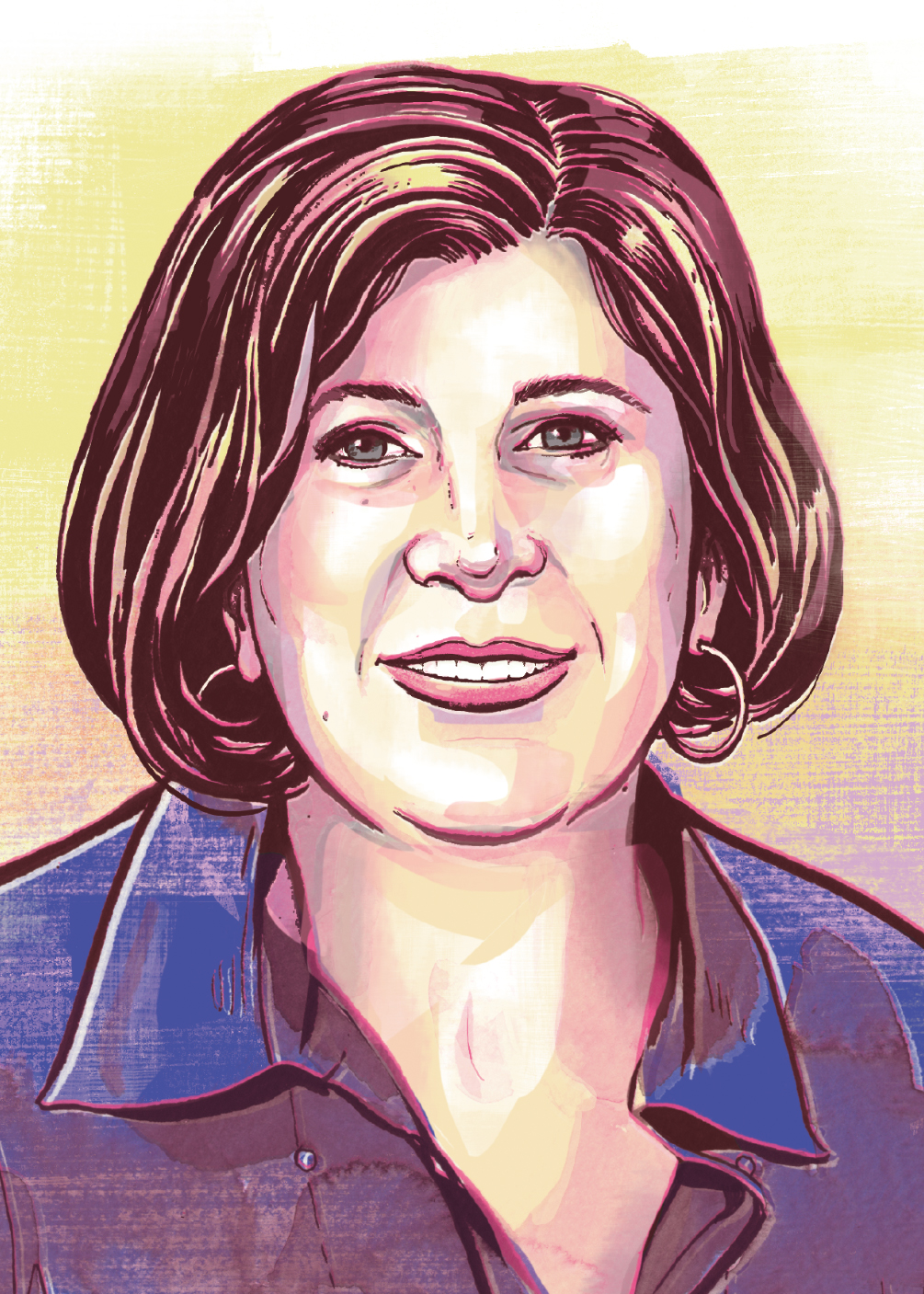 Lydia Pleotis Howell, MD, '81, has been shepherding the field of cytopathology through shifting technologies and workforce trends for more than two decades.
Back in 1995, Howell served as the principal investigator of an FDA validation trial of an Automated Cytologic Preparation Process and Interactive Screening System (AutoCyte). The system used early versions of artificial intelligence (AI) and neural networks to assist clinicians by identifying the most abnormal cells from a Pap test. The test won FDA approval, but the computer-assisted screening component never went into use, in part because pathologists and cytotechnologists weren't yet ready to embrace the technology.
"It was an idea ahead of its time," says Howell, now chair of the Department of Pathology and Laboratory Medicine at the University of California, Davis School of Medicine. But since then, AI and related computer-assisted technologies have increasingly been embraced in cytopathology and medicine. "I love the fact that my subspecialty was at the forefront," she says. "My experiences as a cytopathologist have driven my interest as a department chair. I have made diagnostic innovation, including development of new technologies for micro­scopy and interpretation, a research theme in my department.
Howell's subspecialty has also been at the core of her leadership trajectory. She served as president of American Society of Cytology in 2011 and is now a president-elect of the Association of Pathology Chairs. One of her goals is to help the field grow and adapt to a changing landscape created by increasing use of technology, the need for cost efficiencies and enhanced accuracy, and a looming shortage of pathologists.
"We all need to reinvent ourselves and change what we do based on patient needs and the new technologies at our disposal," she says.
We all need to reinvent ourselves and change what we do based on patient needs and the new technologies at our disposal.
Multiple Passions
Pathology appealed to Howell when she was a medical student at Northwestern because of the breadth of the field. As she tells medical students each year: "As the medical director of the clinical laboratories, every patient in this hospital is my patient — the laboratory touches them all. And pathologists don't have to focus on one organ system — we do all of them."
Yet, even while "doing all of them," Howell has always maintained a particular commitment to women's health. Improving screening for breast cancer and cervical cancer has been the focus of her research and advocacy. In 2017, she received the American Society of Cytopathology's highest honor, the Papanicolaou Award (named after George Nicholas Papanicolaou, who developed the Pap test), for her work to improve screening for women. This included helping to develop liquid-based, thin-layer Pap testing technologies, which have become standards in the field. She has also served on state and national advisory boards to help create and implement best practices.
"These are common but serious diseases that affect women in the prime of their lives," she said. "You can screen for them, you can help prevent them and minimize the impact of the disease."
Howell credits role models such as Denise DeFrias, MD, '76 GME, who created and led the Division of Cytopathology at Northwestern while Howell was in medical school, with inspiring her pathway into pathology and, eventually, leadership positions.
Today, Howell loves the public health aspects and the business side of running a clinical laboratory at a major academic and quarternary medical center serving a 33-county region.
"As a medical student, I never dreamed of the kind of leadership roles that I have today," she says.
Supporting Women in Medicine
As an undergraduate and medical student, Howell took advantage of Northwestern's Honors Program in Medical Education, which allowed her to complete her undergraduate degree in two years and gave her guaranteed admission to the medical school where she met her husband, orthopedic surgeon and classmate Stephen Howell, '81 MD. Shaving two years off the process enabled her to have her first child, a daughter, Stephanie, as she finished her training. After she joined the faculty at the UC Davis, she had her second daughter, Stacey, who is now a cardiology fellow.
"I really appreciated being able to have this alternative and advantageous pathway for my career," she said. "We need more of that today — more opportunities for different pathways into one's career, and accelerated pathways are really important."
Between 2002 and 2007, during her tenure as Associate Dean of Academic Affairs at UC Davis, she established flexible and family-friendly policies and worked to eliminate inequities in career tracks. She also co-founded the university's Women in Medicine and Health Science program, which provides mentoring, support, and leadership training for female faculty in medicine and nursing.
In 2009, she received a $1.27 million grant from the National Institutes of Health to study career flexibility in academic medicine. The study showed that policies promoting career flexibility are universally supported by both men and women, yet there remain barriers and career penalties to taking advantage of them.
She encourages other women in biomedicine to work together to improve their fields and notes that women have growing clout as they now outnumber men in medical schools.
"We all need to work together to make our careers more hospitable and welcoming," she said. "Women need to be committed to participate, to create change, to become leaders, and not step out. There is power in numbers."