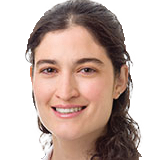 Alicia Guemez Gamboa, PhD, assistant professor of Physiology, has been awarded the American Epilepsy Society/Epilepsy Foundation Junior Investigator Award, funded by the Epilepsy Foundation. Guemez Gamboa is one of 25 early-career epilepsy scientists awarded a fellowship or grant this year.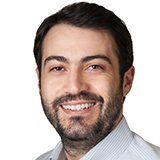 Issam Ben-Sahra, PhD, assistant professor of Biochemistry and Molecular Genetics, was selected as the 2019 Forbeck Young Investigator Scholar in recognition of achievements, research, and dedication in the field of oncology.
Evangelos Kiskinis, PhD, assistant professor in the Ken and Ruth Davee Department of Neurology, Division of Neuromuscular Disease, has received a New York Stern Foundation – Robertson Investigator Award. The $15 million award will support the Kiskinis laboratory at the Les Turner ALS Center as they work to understand the mechanisms that cause amyotrophic lateral sclerosis (ALS) and pediatric epilepsy.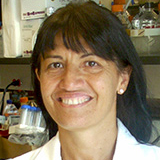 Daniela Menichella, MD, PhD, assistant professor of Neurology in the Division of Neuromuscular Disease and of Pharmacology, has been named a 2019 Wolfe Neuropathy Research Prize winner by the American Neurological Association (ANA). The Wolfe Neuropathy Research Prize was established in 2009 by Winston Wolfe and the ANA to honor outstanding investigators who identify a new cause or treatment of axonal peripheral neuropathy.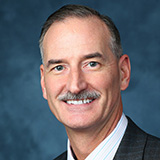 Thomas Shanley, MD, chair of Pediatrics and the Founders' Board Centennial Professor, was selected by the Ann & Robert H. Lurie Children's Hospital of Chicago Executive Committee as nominee for election to president and CEO of the hospital, succeeding Patrick Magoon, who is retiring after 22 years in the role.
Joel Voss, '07 PhD, associate professor of Medical Social Sciences, Neurology and Psychiatry and Behavioral Sciences, and Jason Wertheim, MD, PhD, the Edward G. Elcock Professor of Surgical Research and vice chair for Research in the Department of Surgery, were among the five Northwestern University faculty awarded the prestigious Presidential Early Career Award for Scientists and Engineers. Voss and Wertheim were honored at a July 25 ceremony in Washington, D.C. Established in 1996, the PECASE honors the contributions of scientists and engineers in the advancement of science, technology, education and mathematics through scientific education, community outreach and public education. It is the highest honor bestowed by the United States government on science and engineering professionals in the early stages of their independent research careers.

The following three faculty were honored at the 8th annual Driskill Day on September 10:
Constadina Arvanitis Castellucci, PhD, research associate professor of Cell and Developmental Biology, for her efforts teaching cell biology.
Elizabeth Bartom, PhD, assistant professor of Biochemistry and Molecular Genetics, for her work teaching data science.
Kathleen Green, PhD, the Joseph L. Mayberry, Sr., Professor of Pathology and Toxicology, for her longtime educational support of the Driskill Graduate Program, helping shape its curriculum while teaching.
Feng Yue, PhD, associate professor of Biochemistry and Molecular Genetics, was named director for Cancer Genomics in the Robert H. Lurie Comprehensive Cancer Center of Northwestern University.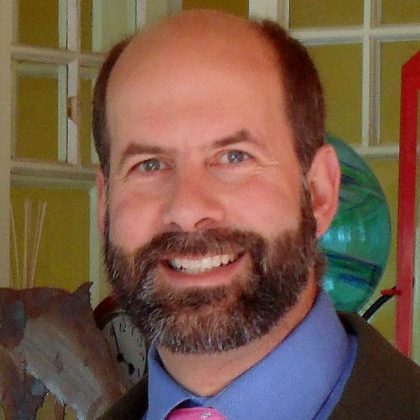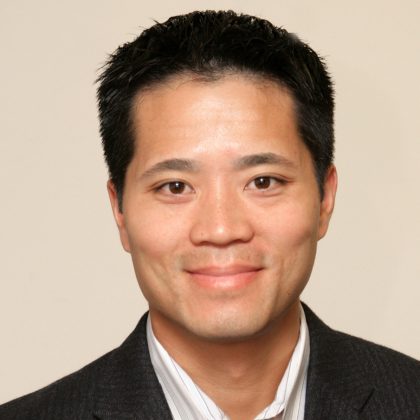 Two inaugural collaborative research Catalyst Awards were given to teams made up of Feinberg faculty clinicians and Northwestern McCormick School of Engineering faculty. Kathleen Bandt, MD, assistant professor of Neurological Surgery, and Todd Parrish, PhD, professor of Radiology, are among team members who will tackle early diagnosis and disease-course prediction for Alzheimer's. Wellington Hsu, MD, the Clifford C. Raisbeck, MD, Professor of Orthopaedic Surgery and Neurological Surgery, and Erin Hsu, PhD, research associate professor of Orthopaedic Surgery, will collaborate with Jonathan Rivnay, PhD, to study a novel technique for bone regeneration and spine fusion.
Three Feinberg faculty in the Department of Physical Medicine and Rehabilitation were honored in 40 Under 40 Chicago Scientists at the 2nd annual Halo Awards:
Robert J. Vassar, PhD, scientific director of Behavioral Neurology and Cell and Developmental Biology, was formally invested as the Davee Professor of Alzheimer Research.
Murad Alam, MD, '06 MS, '15 MBA, vice chair of Dermatology and professor of Dermatology, Otolaryngology – Head and Neck Surgery, and Surgery in the Division of Organ Transplantation, was elected to the board of the American Academy of Dermatology.