by WILL DOSS | photography by TERESA CRAWFORD
Luisa Iruela-Arispe heads the Department of Cell and Developmental Biology.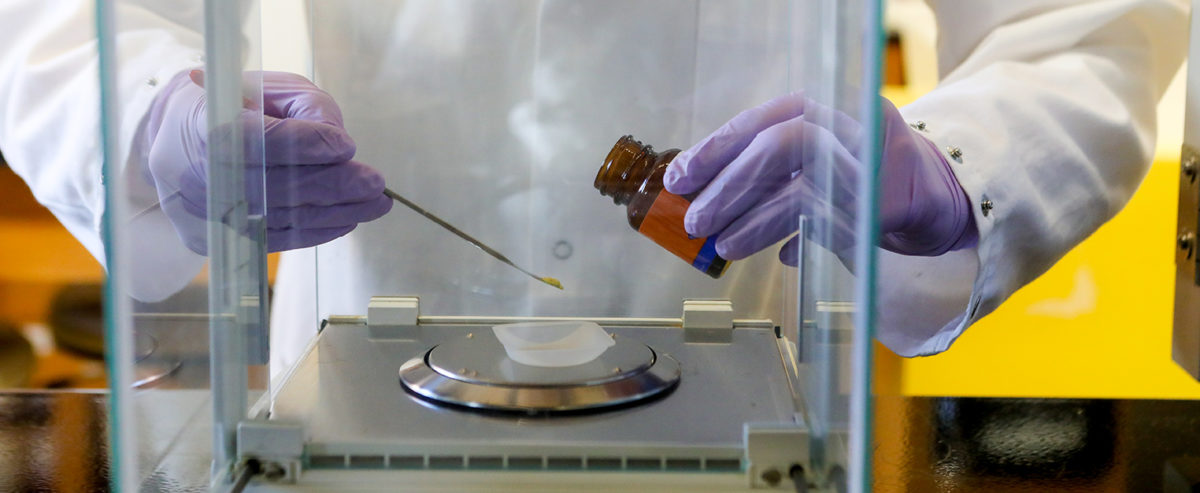 In 1989, Luisa Iruela-Arispe, PhD, was holding a brand-new doctoral degree. She had successfully defended her thesis on developmental biology at the University of São Paulo in Brazil, and she was ready to take the next step in her scientific career.
During her studies, she felt her scientific passion narrowing, from broad developmental questions to the specifics of endothelial cell biology, the layer of cells that line blood and lymphatic vessels. But, there was one problem.
"Nobody at São Paulo was studying endothelial cells," says Iruela-Arispe, who was recently appointed the Stephen Walter Ranson Professor and chair of the Department of Cell and Developmental Biology. "So, I decided to look for opportunities abroad."
By that time, big, life-changing moves had become second nature to Iruela-Arispe. Born in Spain, her parents relocated the family to Argentina when Iruela-Arispe was just five years old. The combination of the Franco regime and a lagging economy meant better opportunities could be found abroad, and Argentina was welcoming scores of Spanish and Italian immigrants. In Argentina, the family frequently relocated due to her father's engineering work, inculcating a certain wanderlust in the young Iruela-Arispe.
"Those experiences made me into an individual who appreciates new cultures, seeks connections to quickly adapt, and is not afraid of change," Iruela-Arispe said. "It allowed me to come into a new environment, which was different than previous ones and embrace it."
In 1990, this adventurous attitude, along with a passion for endothelial cells that could no longer be fueled in her current home, led Iruela-Arispe to accept an offer at the University of Washington in Seattle (UW).
At the time, UW was one of the leading hubs for atherosclerosis research, an initiative that necessitated advances in the understanding of endothelial cells. Iruela-Arispe joined the laboratory of Helene Sage, PhD, to study endothelial cells using molecular and cell signaling tools.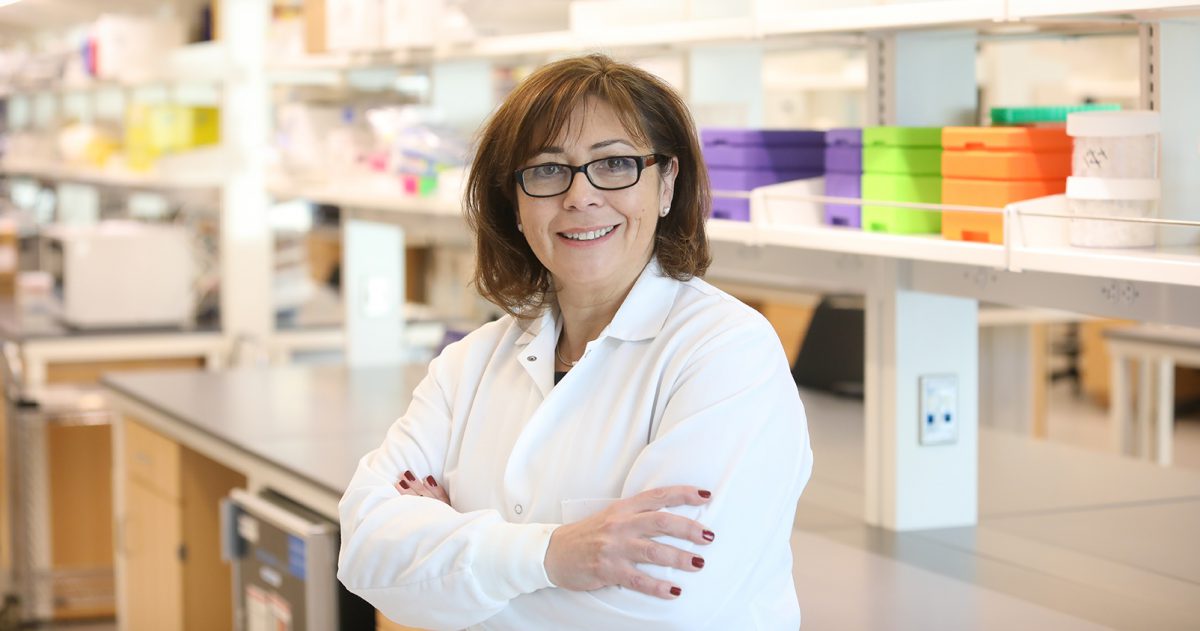 Our goal is to house outstanding investigators who are at the cutting edge of cell and developmental biology, to resolve long-standing questions, and advance therapeutic avenues.

Luisa Iruela-Arispe, PhD
"I found endothelial cells fascinating from the get-go because of their remarkable adaptability," she says. "Because endothelial cells and blood vessels are so critical to the function of all organs, they are an active participant in the resolution or worsening of any pathology. They sense and quickly adapt to their environment; there is always a response tailored to ensure the survival and well-being of the tissue."
Much like the interconnected vascular networks she studies, Iruela-Arispe aims to engender a sense of crossdisciplinary collaboration with her new leadership post at the Department of Cell and Developmental Biology, bringing together scientists investigating developmental processes and myriad human cell types and to leverage those studies to treat illness throughout the body.
"Our goal is to house outstanding investigators who are at the cutting edge of cell and developmental biology, to resolve long-standing questions, and advance therapeutic avenues," she says.
Always Seeking New Knowledge
At UW, Iruela-Arispe met her nowhusband, Timothy Lane, PhD, who also joined Northwestern as associate dean for Graduate Studies. They then went to Boston, where Iruela-Arispe joined the faculty at Harvard Medical School and Lane worked a postdoctoral fellowship. In 1998, the couple traveled back to the West Coast for faculty positions at the University of California, Los Angeles (UCLA).
At UCLA, Iruela-Arispe investigated the molecular mechanisms that regulate blood vessel formation during development and pathogenesis, ultimately becoming the Distinguished Professor of Molecular, Cell and Developmental Biology and director of UCLA's Molecular Biology Institute.
Her work centered on the cells' ability to organize vascular networks, ready to divide but holding still until they receive an environmental cue that signals for new blood vessel formation. Once that happens, endothelial cells draw on their developmental knowledge, reactivating the same mechanisms used to create the blood vessels in the first place.
Iruela-Arispe believes investigating endothelial cells and their unique properties could have benefits for many areas of disease — both vascular and beyond.
While vascular tissue cancers like angiosarcoma are deadly, they are incredibly rare compared to other cancers. The exceptional ability of endothelial cells to control division may be the reason, and Iruela-Arispe believes learning from this example could improve cancer treatment across the board.
"Studying why endothelial cells have this ability to reboot and yet not be as susceptible to mutations is fascinating," Iruela- Arispe says. "We could apply this knowledge to other cell types and try to use that knowledge to correct programs in other cells."
Looking to the Future
In 2018, Lane and Iruela-Arispe sent their second and final child off to college, and faced a decision many parents confront with an empty nest: What now?
"I thought, 'OK, now I think it's my chance,'" Iruela-Arispe said. "It was time to focus on my next academic and scientific chapter." Right then, Northwestern presented her with an appointment she couldn't refuse.
"It was a very unique opportunity to significantly shape the growth of a department at an institution of the caliber of Northwestern — something that does not come twice in a lifetime," Iruela-Arispe said. "And, it was the right time, because the kids were gone and Tim was completely supportive."
Iruela-Arispe has a broad vision for the department and plans to explore therapeutic techniques like cell-based treatments — controlling individual cells to fight disease, whether that's helping repair damaged cells or attack bad actors — while pursuing innovative collaborations across Feinberg's departments. One emerging area that intrigues her is bioprinting: using biological materials to create tissue-like structures that imitate natural tissue.
"It's an exciting challenge; it's a path for regenerative medicine," Iruela-Arispe says. "There is a lot of opportunity here at Northwestern, and I'm looking forward to connecting with the bioengineering community."
These intersections with oncology, organ-specific disciplines, and engineering are a direct result of the vascular system's interconnectivity, and this interdisciplinary aspect — combined with an eye toward treatment — inspires Iruela-Arispe.
"We are entering an era where cell biology is impacting clinical practice and therapies," she says. "To me, cell and development biology is probably one of the meccas of developing new avenues to directly affect resolution of disease."