Motion Restored
Northwestern Medicine's Center for Spine Health gets patients back on their feet.
by Martha O'Connell
Photography by Laura Brown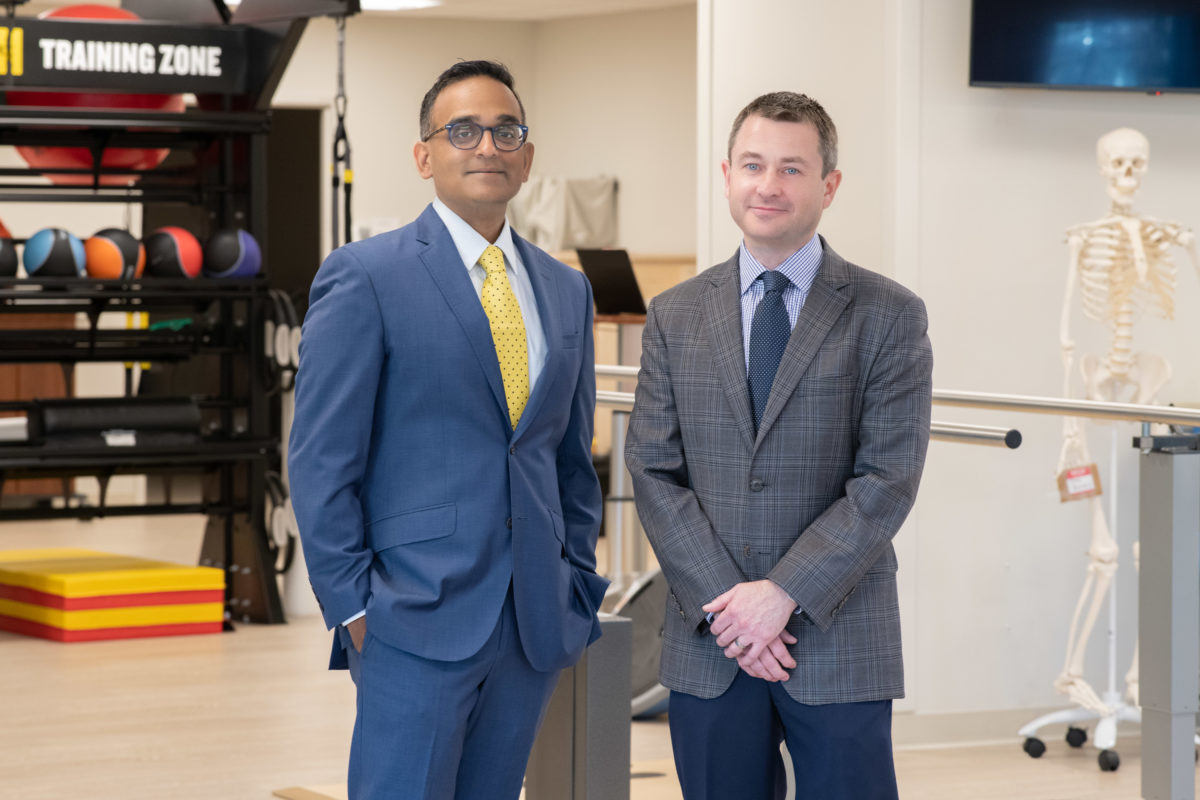 Clutching the sides of buildings for stability as he walked to his office, Greg Duplaga, 65, was at his wit's end. Meticulous in his work as a permit engineer for the Chicago Fire Department, he was selling himself short when it came to his own health. "I could not walk because both my feet were numb, and I was afraid I was going to collapse because I was not feeling them," he says.
Duplaga's primary care physician knew his patient's symptoms of numb feet and legs, along with neurogenic bladder, required urgent attention and steered him to Northwestern Medicine's Center for Spine Health. Imaging revealed severe spinal compression, making the last resort — surgery — the only solution. Had Duplaga not acted when he did, he could have had persistent issues for the rest of his life. While the thought of spine surgery can be scary, Duplaga fondly remembers a reassuring surgical team looking down at him in the operating room this past July.
"I knew that I could not live the way I did before my procedure," he says. "I am very lucky to be in the Chicago area with access to the best doctors."
We are increasing the number of patients who get the right treatment and get it faster than they would if they started with a surgeon.

Tyler Koski, MD
Opened in June 2021, the Spine Center was created to quickly steer patients with back, neck, and spine pain — who might otherwise consult with five or six different types of specialists and come out with just as many treatment options from different institutions — to the correct treatment. Patients like Duplaga, who need surgery, receive it as soon as possible, but for 90 percent of patients surgery may not be the answer. It is this patient majority that the center is designed to serve. Instead of waiting to see a surgeon, patients are assessed by a multidisciplinary team to determine the best treatment.
"The right place for a patient to start is not at the end of the road with a surgeon, who sometimes can take two months to be available and may not even be the right person to treat the patient," says center co-director Alpesh Patel, '00 MD, '20 MBA, professor of Orthopaedic Surgery and of Neurological Surgery. "We have dramatically flipped the care model."
Alleviating Fear
After four years of envisioning and planning, the Spine Center is now one of two such integrated academic medical center programs in the nation, combining all subspecialists in spine care. This eliminates the fragmented care patients may receive if they search for individual experts on their own, not to mention pain that is unnecessarily prolonged.
"When we were thinking out what the center should do, we got past our credentials, if you will, and down to the nuts and bolts of what we care about, and how we build trust to work with each other," Patel says.
The Spine Center includes a cadre of interventional radiologists, physiatrists from the Shirley Ryan AbilityLab, nurses, neurosurgeons, orthopaedic surgeons, physical therapists, physician assistants, and support staff who all put their heads together to determine the best clinical approach for each patient and expedite therapy.
Mimicking prevalence in the larger population, complaints about lower back pain account for a majority of patients. But for many, the mere thought of surgery is alarming. In fact, patients are asked on the intake questionnaire to rank how interested they are in spine surgery — many patients give this a "0." In the past those patients would still wait to see a surgeon. Now they can get to a non-surgical specialist in a shorter time.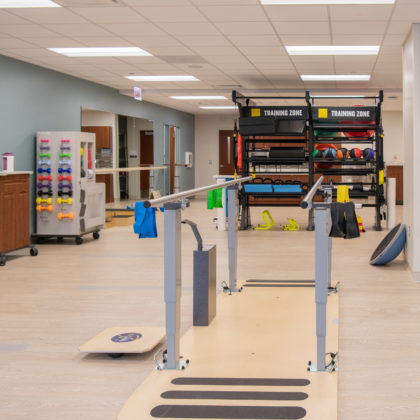 The Spine Center aims to take that fear away at the outset by reinforcing potential non-surgical options. Intake experts help start patients' paths by directing them to specialists according to symptoms described. Located on the 14th floor of Northwestern Memorial Hospital's Lavin Pavilion, the center encompasses just about every service patients might need. In addition to exam rooms, there are imaging areas and suites for corticosteroid injections. The physical therapy area is in the center, housing state-of-the-art equipment such as zero-gravity treadmills for low weight bearing exercise in water during the early stages of recovery.
"We are increasing the number of patients who get the right treatment and get it faster than they would if they started with a surgeon," says center co-director Tyler Koski, MD, associate professor of Neurological Surgery and of Orthopaedic Surgery.
"This is much more efficient and timely care and gets people to the right medical provider at the right time. And if it turns out that a patient does need an operation, they have already done their due diligence with other consults and therapies. For patients like Mr. Duplaga we were able to expedite his visit with me right away due to our algorithm."
Many patients who seek care at the Spine Center are experiencing muscle strain, spinal stenosis, bulging disks, shooting nerve pain, and other injuries or deformities that make walking agonizing or at least uncomfortable. To accommodate them, the center is organized in a loop configuration so patients only move forward through treatment areas before they exit, never backwards. The flow is logical and seamless, and reduces walking. Also, changing rooms are connected to imaging rooms for privacy, and hallways are oriented for abundant natural light. This all adds up to an improved psychological experience that came about because patients were integrally involved in designing the center.
The Spine Center is also the first to pilot a patient tracking system that holds tremendous potential for other healthcare environments. A software program shows staff where each patient is at all times. When they check in, patients receive a badge with a QR code and Bluetooth sensor. Developed by a Northwestern Medicine physician, this tracking system relays the location of every patient, and an alert signals the team if a patient has been in one place for a long time. With hundreds of patients seen daily and many medical providers, the tracking system ensures that patients don't have lengthy waits or feel abandoned.
Answering a Widespread Problem
Nationally, lower back pain is the second most common reason people visit their physician. Healthcare systems like Northwestern Medicine are being challenged by private and public insurers to prove that patients are actually getting better. The same thing that has happened with other high-volume types of care, such as for patients with diabetes or those who need hip replacements, is filtering down to the complexities of spine care, and value-based care is the new standard.
As the center was being planned, Patel, Koski, and the rest of the Spine Center team believed they could not bring each patient the best possible outcomes without a unified clinical approach.
"Sometimes, too many cooks in the kitchen is not a good thing — you get too many conflicting ideas and too many appointments and treatments that don't give patients any meaningful relief. We knew that if we were going to make this work, we needed to coordinate to be able to zero in on the best care for each patient," Patel says. The fact that more than 90 percent of patients say they would return is evidence that the team is accomplishing its goal.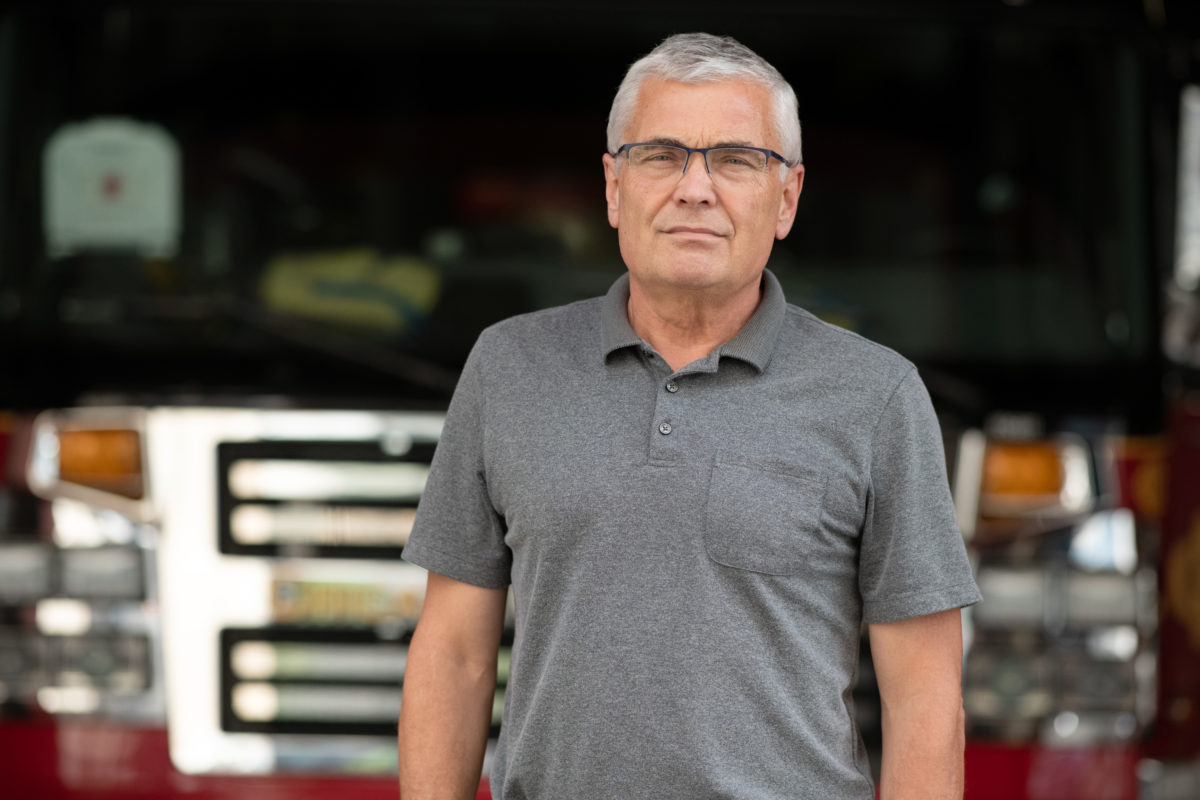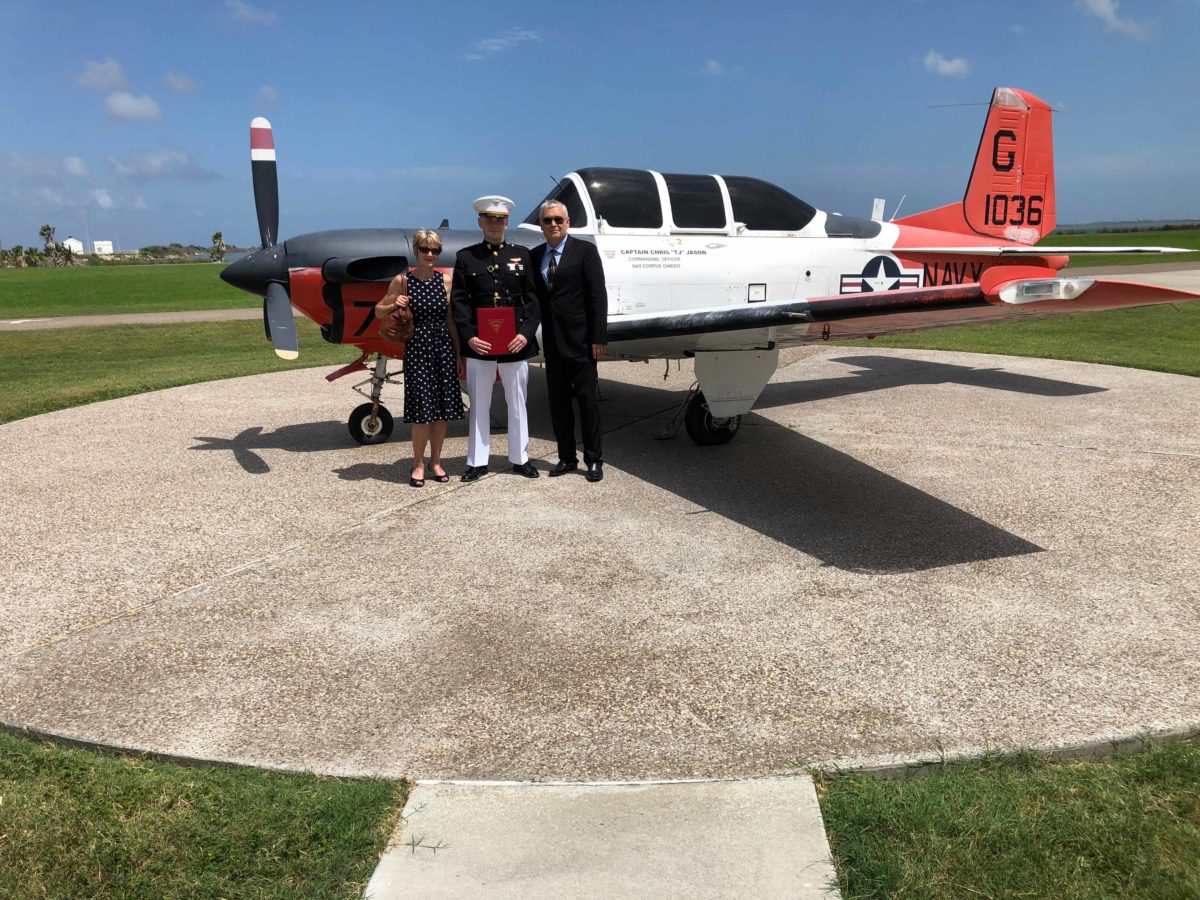 For Duplaga, who is walking unassisted and continuing to improve through rehabilitation, the Spine Center's individualized care has allowed him one of his most cherished memories – the ability to travel to Florida to pin wings on his son Dariusz upon his graduation from the U.S. Marine Corps flight school.
Speaking from the perspective of a patient and a parent, he says, "I think both my missions were accomplished."