Winter 2022
we'd love to hear from you!
Share your important milestones with us.
Please share your recent news, accomplishments and important milestones with us. Submit your updates and high-resolution photos via the linked form. We will publish them in an upcoming issue of the magazine.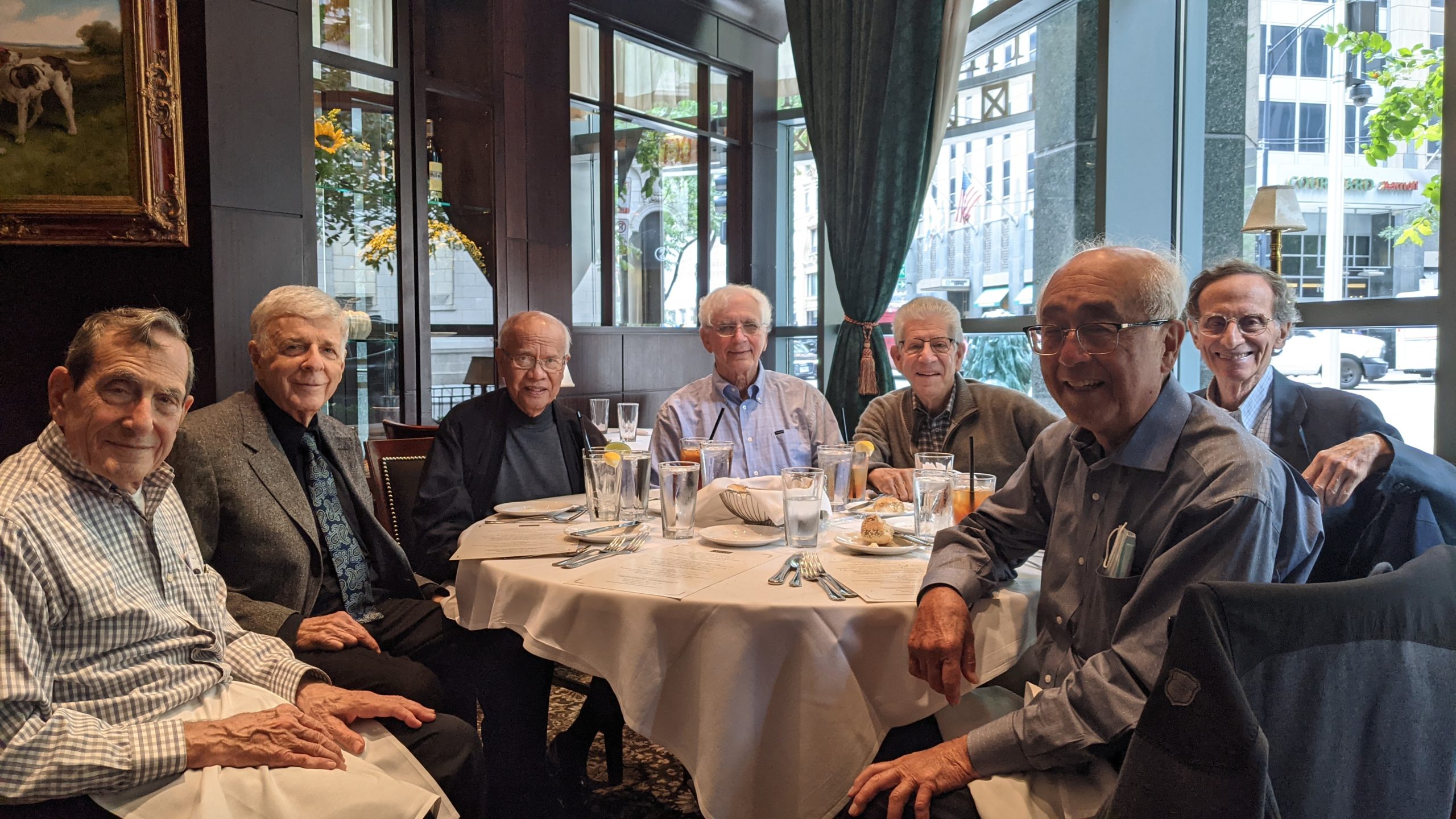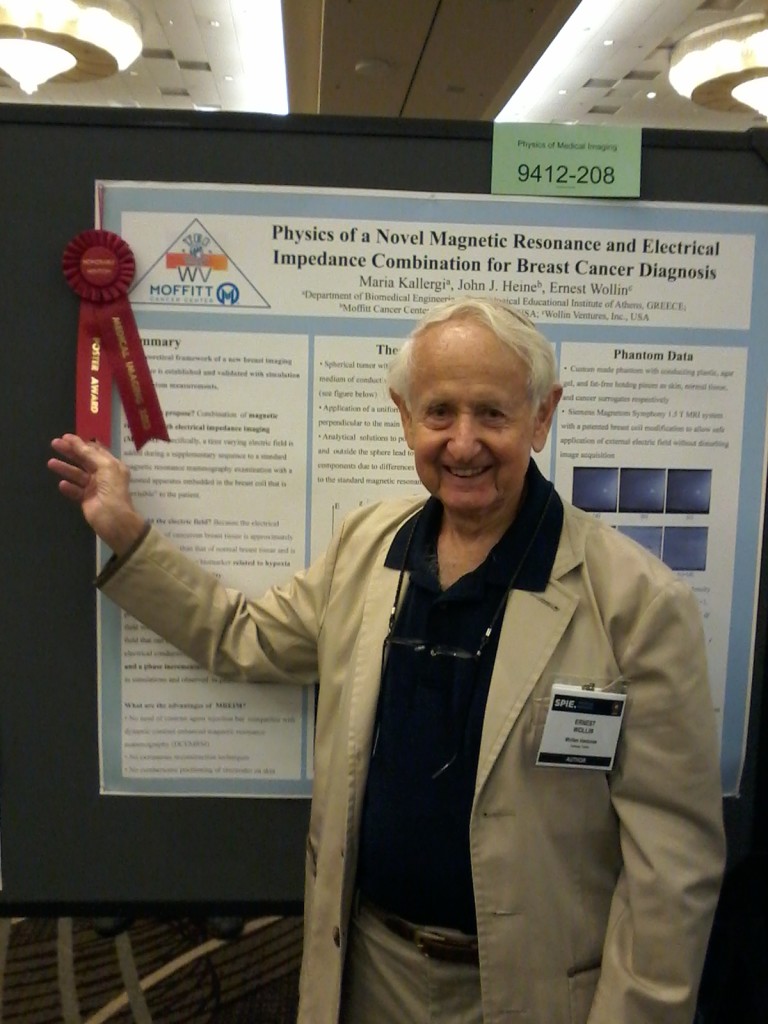 1950s
Ernest Wollin, '58 MD, president and chief engineer of Wollin Ventures, Inc., a Florida-licensed engineering corporation that develops intellectual property, particularly for magnetic resonance applications, has been practicing teleradiology part-time for National Radiology Solutions. During Wollin's career, he has conducted prolific personal research and oversaw the pursuit of a number of patents held by Wollin Ventures. Wollin is pictured with a Medical Imaging Poster Award for his work on "Physics of a Novel Magnetic Resonance and Electrical Impedance Combination for Breast Cancer Diagnosis."
1960s
Bertil Glader, PhD, '68 MD, was honored by Stanford University with the award of an endowed professorship, the highest honor that can be awarded to a Stanford faculty member, which will go on to honor him as a leader in hematology oncology. The professorship known as the Bertil Glader Endowed Professorship in Pediatric Hematology/Oncology, will ensure that his legacy lives on at Stanford. 
David Winchester '63 MD, '70 GME, former MAA Board president and current board member, will be presented with the American College of Surgeons' (ACS) highest honor, the Distinguished Service Award. Winchester was honored at a virtual convocation ceremony in October during the virtual ACS Clinical Congress. The ACS Board of Regents' Honors Committee selected Winchester for this distinction "in appreciation for his exceptional and continuous service as a fellow of the American College of Surgeons and his role as medical director for the College's Commission on Cancer (CoC), the American Joint Committee on Cancer (AJCC), the National Cancer Database, and the American College of Surgeons Cancer Research Program." Winchester practiced for many years at Evanston Hospital and previously served as professor of surgery and associate dean for medical affairs at Feinberg.
Eugene Bauer, '67 MD, was recently appointed to the board of directors of the American Skin Association. Bauer is professor emeritus at Stanford University School of Medicine and immediate past co-founder, chief medical officer, and member of the board of directors of Dermira, Inc., a biotechnology company. Prior to his pharmaceutical career, he served as chair of the Department of Dermatology and dean of Stanford University School of Medicine and was a National Institutes of Health-funded investigator for 25 years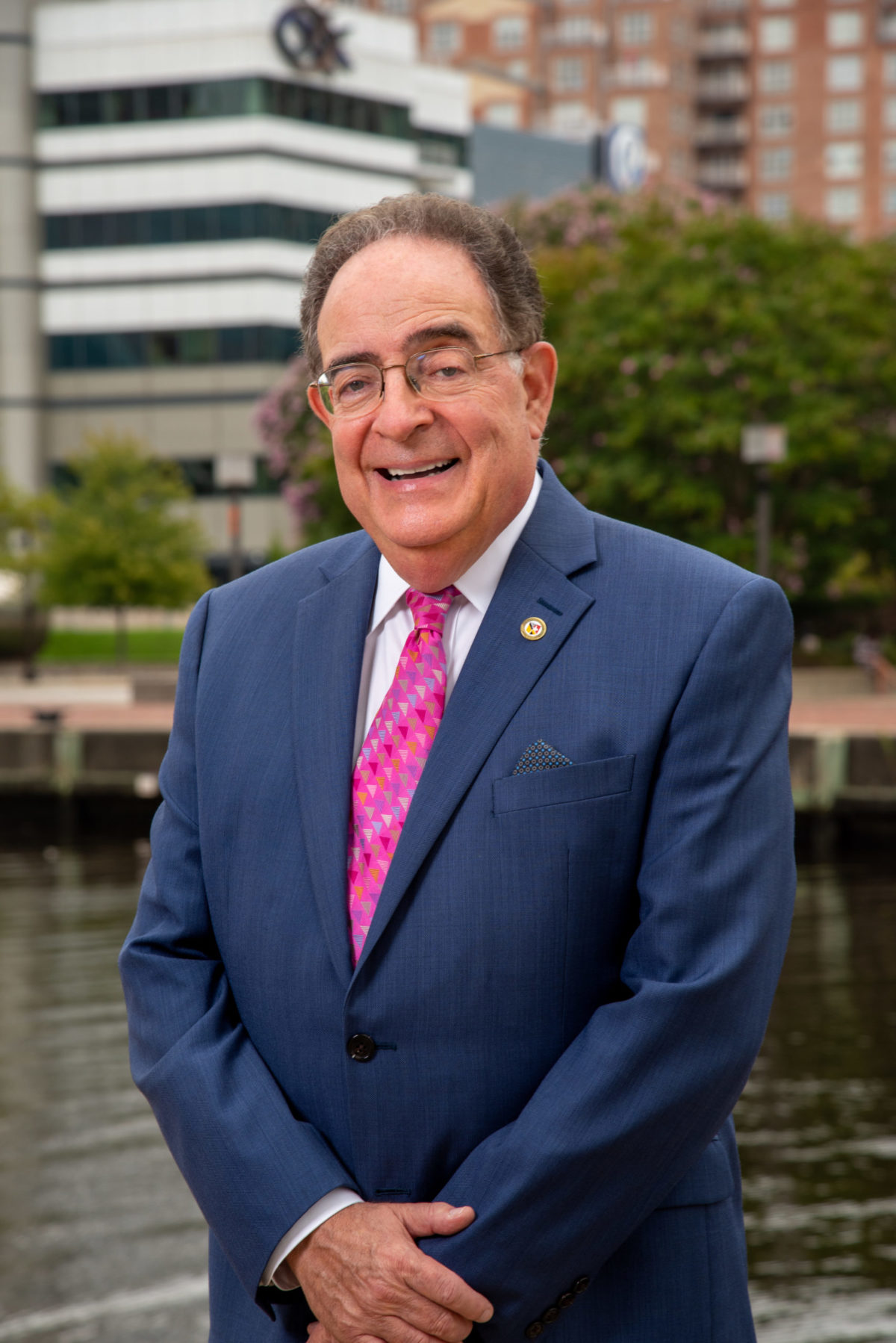 Jay A. Perman '68, '72 MD, was named the 2021 inductee into The Baltimore Sun's Business and Civic Hall of Fame. Perman is chancellor of the University System of Maryland. He previously served as professor of Pediatrics and division head at Johns Hopkins, the Jessie Ball duPont Professor and chair of Pediatrics at Virginia Commonwealth University, chair of Pediatrics at the University of Maryland, Baltimore, and dean at the University of Kentucky College of Medicine, prior to his appointment in 2010 to president of the University of Maryland, Baltimore.
1970s
Drew Senyei, '79 MD, appeared in the March 12, 1979 issue of People magazine, and his daughter, fellow Northwestern alumna, Kelly Senyei '08, was featured in the August 9, 2021 edition. Senyei is a Northwestern University Trustee and successful venture capitalist. Daughter Kelly is the founder of Just a Taste, as well as an on-camera host, professionally trained chef, and cookbook author.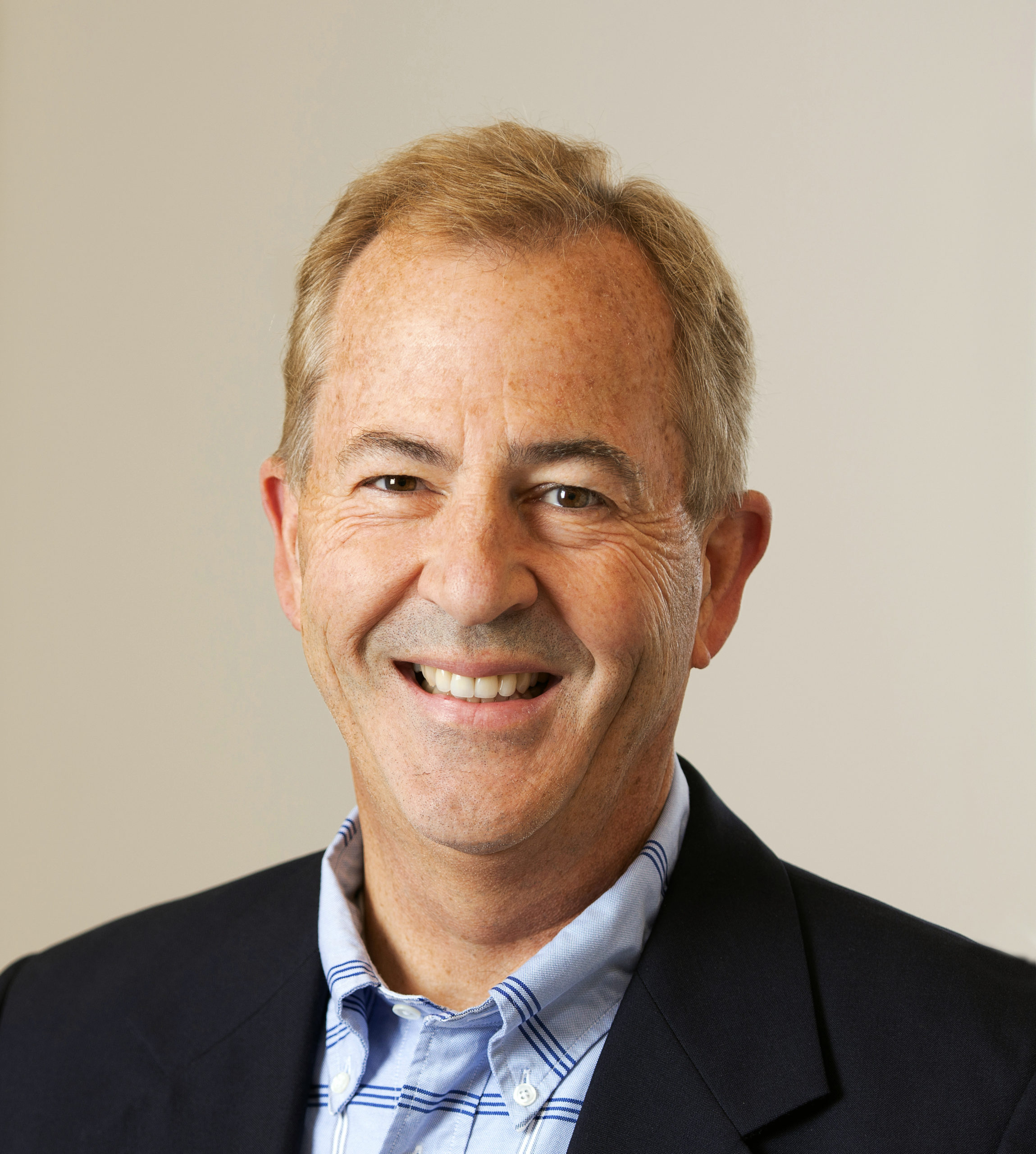 1980s
Richard B. Lanman, '81 MD, was recently appointed to the board of directors of CirculoGene, Inc., a liquid biopsy company working to transform precision medicine. In 2019, Lanman retired from Guardant Health, Inc., a liquid biopsy company performing genomics testing in cancer patients, where he served as global chief medical officer. Having coauthored over 120 peer-reviewed scientific papers, he also serves on the board of directors of Biolase, Inc., and as an advisor for Forward Health, Inc., Glympse Bio, Inc., and Teiko Bio, Inc.
1990s
Steven F. Butz, '93 MD, '94 GME, has been named as one of three elected directors to the Accreditation Association for Ambulatory Health Care Board of Directors, effective November 15. Dr. Butz specializes in pediatric anesthesiology in the Milwaukee area and is professor of Anesthesiology at the Medical College of Wisconsin and medical director of the Children's Hospital of Wisconsin Surgicenter.
Anjali Gupta '91, '94 MD, '96 GME, MAA Board Women in Medicine subcommittee member, has received Institutional Review Board approval for a study seeking to examine the experiences of women in medicine across a variety of fields, career tracks, and institutions. Participants must have an MD or PhD and currently practice, or have previously practiced, in the United States. To participate in the study, contact her at amg410@georgetown.edu. Gupta also is a certified RYT-200 yoga teacher.
Edward Kim '92 BS, '96 MD (HPME), MAA Board president, was named one of the inaugural Top 25 Diversity Leaders in Healthcare (formerly known as the Top 25 Minority Leaders) by Modern Healthcare. The honorees "demonstrate a commitment to expanding and improving access to care to all patients and creating more inclusive workplaces." Read the full article here. Kim is physician-in-chief for City of Hope Orange County and vice physician-in-chief for City of Hope National Medical Center. 
2010s
Allison Kessler Vear, '12 MD, '16, '17 GME, MAA Board Inclusion and Allyship subcommittee member, has been appointed section chief of the Renée Crown Center for Spinal Cord Innovation. Kessler directs attending physicians, ensures high-quality, interdisciplinary care, oversees the adoption of evidence-based practices and clinically relevant innovations, and helps translate scientific discovery into clinical practice. Kessler joined the Shirley Ryan AbilityLab in 2017 and is associate director of its Spinal Cord Injury Medicine Fellowship. She also is on faculty at Feinberg, serving as assistant professor of Physical Medicine and Rehabilitation and Teamwork and Leadership Curricular Thread leader.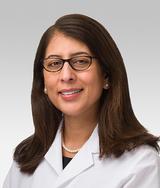 GME
Sabrina R. Kendrick, MD, '95 GME, MAA Board member, was featured in Northwestern University Leadership Circle (NULC) news for her commitment to supporting Northwestern, its students, and the future of medicine. Kendrick also kicked off the fall's Alumni Physicians of Feinberg series on October 25, which exclusively featured women in medicine. Kendrick was the first Black fellow in Feinberg's Division of Infectious Diseases and specializes in internal medicine and infectious diseases. She is director of the Ruth M. Rothstein CORE Center Clinic and assistant professor in the Department of Internal Medicine in the Division of Infectious Diseases at Rush Medical College.
Aruna Ganju, MD, '01 GME, was featured on Northwestern Medicine's Better Edge podcast to discuss the latest advances in spinal column and cord injury treatment, the new Northwestern Medicine Center for Spine Health, and Northwestern Medicine's participation in an industry-sponsored trial to investigate the role of intrathecal administration of an antibody to an inhibitor of neural regeneration in patients with subacute incomplete spinal cord injury. Ganju is associate professor of Neurological Surgery and Orthopaedic Surgery.
Scott C. Wickless, DO, '08 GME, MBA, has joined South Osprey Dermatology as a board-certified dermatologist and dermatopathologist. Wickless specializes in medical dermatology, skin cancer, and interpretation of skin biopsies and is a member of the American Society of Dermopathology, International Society of Dermatopathology, American Osteopathic College of Dermatology, and the American Academy of Dermatology. Wickless also previously served as clinical faculty at Feinberg, Loyola University, and the University of Texas Southwestern.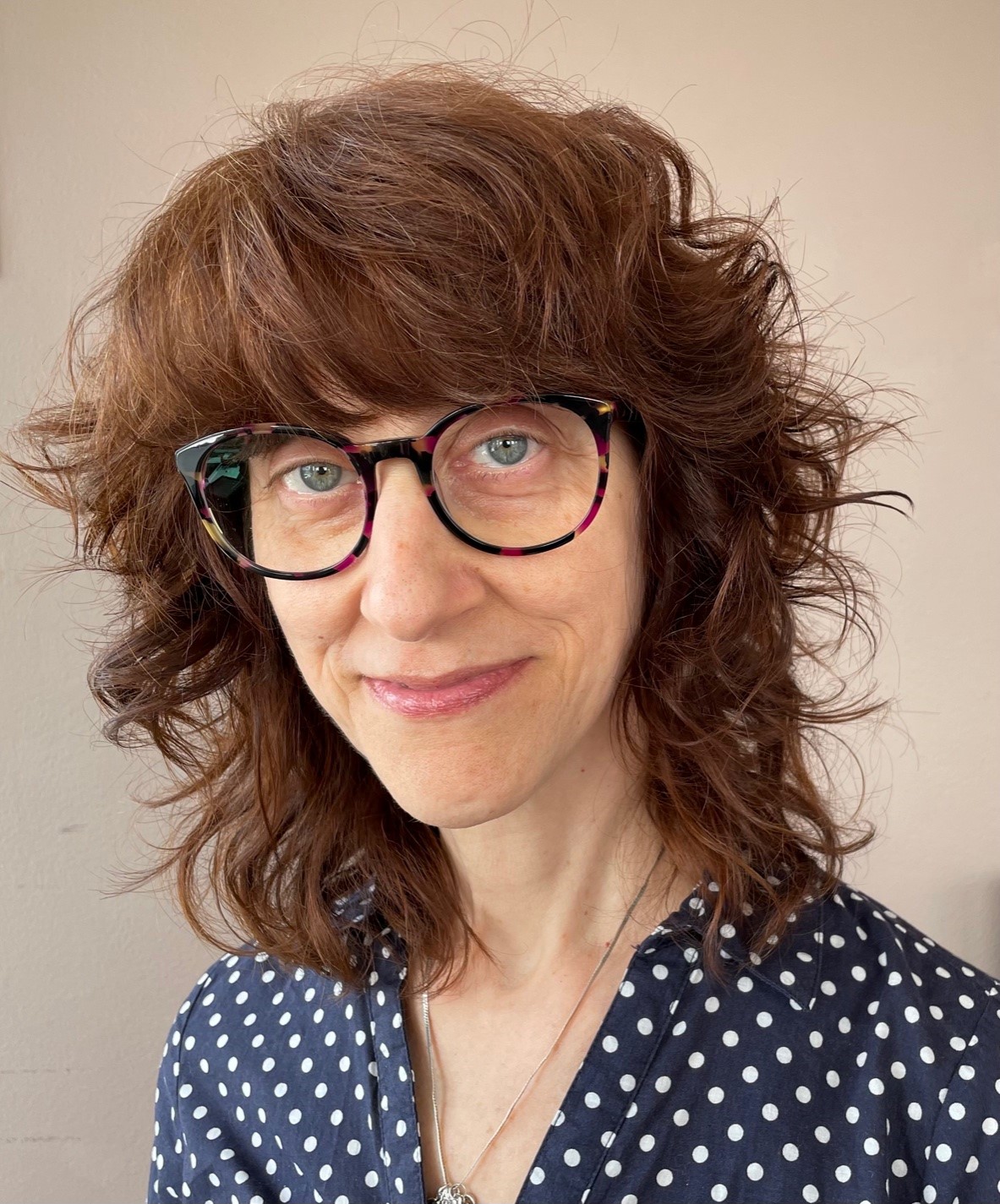 DDS
Brad D. Justesen, '80 DDS, is retiring from dentistry after a long and successful career acknowledged by his patients, peers, and colleagues. After retirement, he will continue to serve in the dental field as a missionary consultant for missionaries in West Africa. 
Jennifer R. Farrell, '91 DDS, was awarded the Lawrence J. Chasko Award from the Special Care Dentistry Association (SCDA) at their yearly summer meeting. The award is given for outstanding service to the SCDA in the area of hospital dentistry.
PT
Susan Davis, '77 PT, has published an article, titled "Management of Medial Patellar Luxation in Small Dogs and Cats: An Investigation into the Use of Manual 3D Patella Repositioning Technique," in the October 2021 issue of Orthopedic Physical Therapy Practice, a publication of the Academy of Orthopedic Physical Therapy. Among the co-authors is fellow Northwestern Physical Therapy & Human Movement Sciences alum Donna Frownfelter '69 PT. Davis developed this technique, which is described in the article and can be viewed on her YouTube channel, entitled "Joycare Media."  
Mark Kaufman '89 PT, ATC, founder, executive chair, and former chief executive officer of Athletico Physical Therapy, recently celebrated the company's 30-year anniversary. Having grown from its first clinic, which opened in Chicago in 1991, Athletico now operates over 550 locations in 12 states and employs over 4,500 expert clinicians, athletic trainers, and other team members. In addition to physical therapy, Athletico also provides athletic training, occupational therapy, specialty programs, and fitness services to high schools, colleges, and professional sports teams.
Margot McCloy, '06 DPT, launched More Movement PT, a mobile physical therapy practice that provides telehealth physical therapy consultations within Illinois and outpatient PT services in the Western and Southwestern Chicago suburbs. For more information on McCloy's new practice, please visit her website.
Kelsey Murphy, '12 DPT, has been crowned the season 11 winner of "MasterChef." Having premiered on Fox on June 2, 2021, Murphy was awarded the title on the season finale that aired on September 15. Check out her Instagram @chefkelseymurphy for a taste of her culinary skills.