Extending the Healthspan
Northwestern's new Potocsnak Longevity Institute aims to help people age healthier.
by Emily Ayshford and Marla Paul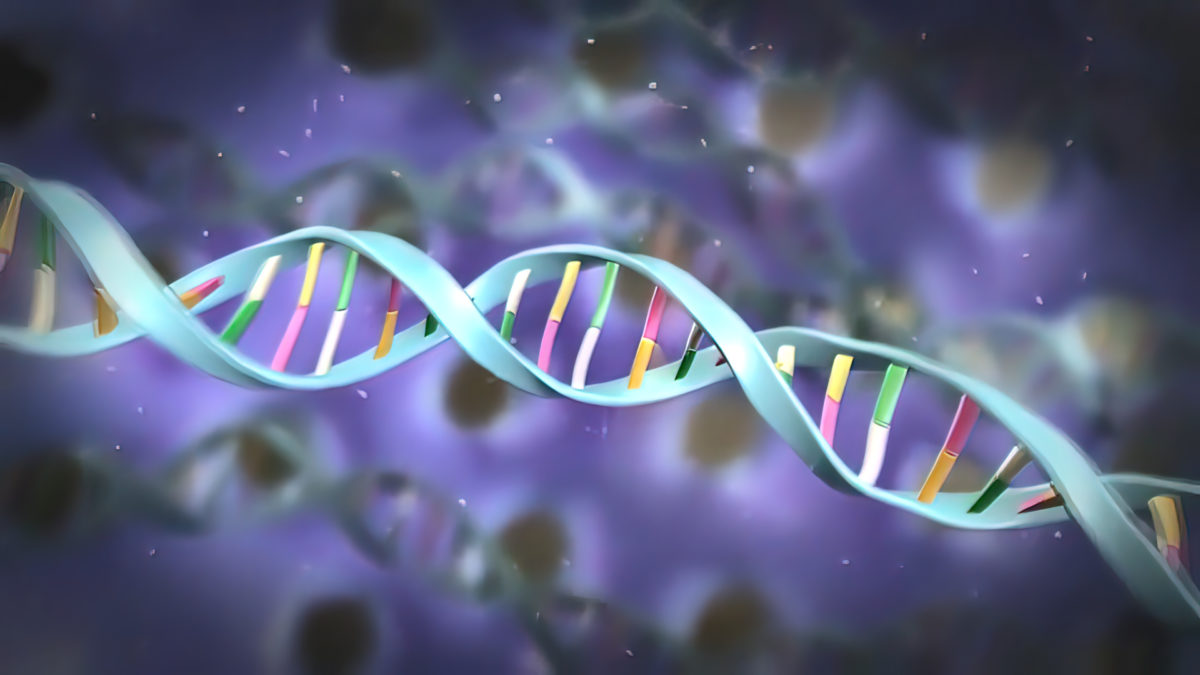 The notion of a person's biological or functional age being very different than the number of times they've orbited the sun is nothing new. But the idea that one might be able to find out what actually comprises aging itself has always seemed like science fiction. Until now.
The futuristic-sounding Human Longevity Laboratory at Northwestern — part of the new Potocsnak Longevity Institute — is on a fast track to open later this year.
There, a person will find themselves undergoing comprehensive evaluations that examine hearing ability, balance, grip strength, gait speed, pulmonary function, heart rate variability, and cognitive function. A machine learning algorithm will analyze their electrocardiogram. A blood test will measure their DNA methylation and other important biomarkers of aging-associated health conditions, such as levels of inflammation and coagulation.
The result: the revelation of one's actual biological age. But the laboratory will do more than merely measure biological age: It will provide opportunities for patients to enroll in longitudinal clinical studies to track the velocity of aging and in interventional investigative programs to determine if the rate of aging can be slowed or even reversed.
"We now have the tools to measure biological age in everyone," says Douglas Vaughan, MD, director of the new institute and chair and Irving S. Cutter Professor of Medicine. "And we will most certainly have the ability to change the time on your clock face — shift it back a bit, or at least slow it down. With the new Potocsnak Longevity Institute, we will create a multidimensional program unlike any others that currently exist. We will be able to cultivate and build a contemporary dataset to better understand the trajectory of aging while including people from all communities."
Helping People Live Longer, Healthier Lives
Funded by a very generous gift from Chicago industrialist John Potocsnak and family, the institute aims to extend what Vaughan terms the human "healthspan."
Through centers and laboratories, scientists and clinicians will address the period of life when people are at the greatest risk for aging-related comorbidities — arthritis, dementia, heart disease, diabetes, aging-related cancer, hypertension, frailty — in an effort to help people live not just longer, but in a healthier and more highly functioning way.
Aging research has accelerated significantly in recent years as the Baby Boomer generation grows older. Recently, Feinberg has identified aging as a key research theme, and research funding to the medical school from the National Institute of Aging has risen to more than $40 million since 2016.
"The idea of actually doing something about aging has gone from magical thinking to theoretical thinking to an actual, pragmatic possibility," Vaughan says.
At Northwestern Medicine, this holistic philosophy is manifested through a range of programs designed to cater to each pregnant person's individual needs, particularly those who live in neighborhoods affected by violence, food deserts, and other stress-inducing life circumstances that pose health risks to both mother and child.
Roots in HIV Research
The Potocsnak family has supported Feinberg for decades through a close relationship with Frank Palella, MD, the Potocsnak Family – C.S.C. Professor of Medicine in the Division of Infectious Diseases.

Palella has long studied HIV and serves as the director of the Potocsnak Center for Aging & HIV within the Potocsnak Longevity Institute, for which he serves as associate director. When effective combination-antiretroviral therapies to treat HIV were introduced in the late 1990s, physicians found that people living with HIV could live much longer lives than they previously had.
But there was a catch — those living with HIV still died 10 to 15 years earlier than people without HIV as a result of the premature onset of aging-related health conditions that occurred due to having chronically elevated levels of inflammation and chronically overstimulated immune systems.
"That means HIV became a good model in which to explore determinants and interventions for aging processes," Palella says. "There is a cross-pollination here between studying what improves and extends the healthspan and lifespan of people with HIV and the aging general population."
Discussions with the Potocsnak family on expanding HIV research led to broader discussions on aging research, and the idea for the institute was born.
"We are grateful for the opportunity to support the vision put forth by Northwestern's leaders, scientists, and physicians to help people live their longest, healthiest lives possible," Potocsnak shares. "The promise of the amazing work being done by Doug, Frank, and many others holds the potential to profoundly impact quality of life for millions. My wife Laura, myself, and my family are proud to support this important work as we strive to make the world a better place than when we got here."
From Proteins to Nanodevices
The institute builds on decades of aging research at Feinberg. A few years ago, Vaughan discovered that a distinct community of Old Order Amish in Indiana have a genetic variant that protects them against multiple aspects of biological aging. Amish people with this mutation have significantly less diabetes and a younger vascular age than those who don't have the mutation.
It turns out these individuals have very low levels of PAI-1 (plasminogen activator inhibitor), a protein that comprises part of a "molecular fingerprint" related to aging or senescence (deterioration) of cells.
Northwestern has contributed to the development of an experimental drug with a Japanese company that blocks PAI-1 that is now being tested in clinical trials, showing that it is clearly possible to lower PAI-1 levels in adults without gene editing. One of these trials is in high-risk patients over age 50 with COVID-19 here at Northwestern. This drug and others will likely be included in clinical trials performed in the Human Longevity Laboratory.
Northwestern investigators are also at the forefront of studying what are known as SuperAgers — adults over age 80 who have the memory capacity of individuals who are at least three decades younger. The institute plans to collaborate closely with the Mesulam Center for Cognitive Neurology and Alzheimer's Disease, the home for this research.
The institute will also build on current research by convening investigators into several centers. In the Center for Population Science & Aging, scientists will utilize and refine existing tools — including well-defined biochemical and genetic markers — to demystify the aging process in large populations of humans at all ages.
We will be able to cultivate and build a contemporary dataset to better understand the trajectory of aging while including people from all communities.

DOUGLAS VAUGHAN, MD
The Center for Nanoscience & Aging will leverage Northwestern's strengths to develop nanotechnological devices, novel diagnostic measures, and innovative anti-aging therapies and drug-delivery platforms.
"It might be wearable devices that track physiological measures, or drug delivery systems that can impact different sites in the body," Vaughan says. "It will bring chemistry, nanoscience, nanotechnology, and engineering all to the table."
Educating Students and the Public
The institute will also train and educate future clinicians and scientists in aging research disciplines through its Geroscience Academy, which will develop curriculum and educational materials as well as host lectures and community engagement activities.
In fact, community engagement will be a huge priority as the institute gets off the ground, especially for patient-focused initiatives like the Human Longevity Laboratory.
"We want this institute to be relevant to every community in Chicago," Vaughan says.
"We are going to be reaching out to our fellow Chicagoans to get as much ethnic, socioeconomic, and educational diversity as we can. All of these factors impact aging, and we want our work to reflect the diversity of our community."
Those who visit the Human Longevity Laboratory will become part of a large dataset that will help investigators track aging processes and clinical events and to discover essential factors with which they can intervene. Patients will also have the opportunity to participate in clinical research trials.
A Breathtaking Opportunity
Work is already underway at the institute, with hopes to open the Human Longevity Laboratory as soon as possible.
"This is a breathtaking opportunity to bring together not just HIV and infectious disease experts, but experts across disciplines to identify and predict aging-related conditions so we can design interventions that can delay, treat, and even reverse them," Palella says. "To have this under one roof is unprecedented."
The ultimate goal is to push back the onset of aging-related diseases and give people the opportunity to live healthier, longer.
"Our aspirations are big, but so are our abilities," Palella says.
Center for Applied Health Research on Aging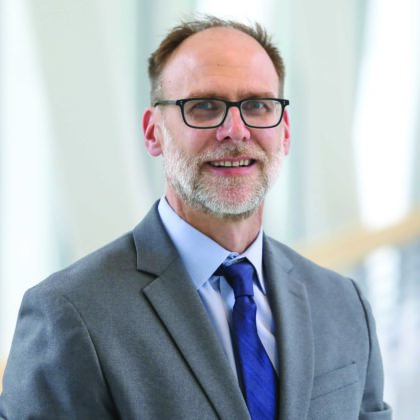 Since 2019, Feinberg's Center for Applied Health Research on Aging (CAHRA) has brought together investigators who focus on aging issues to conduct research into the cognitive, psychosocial, community, and health system factors that affect a person's ability to manage their health.
During the COVID-19 pandemic, CAHRA investigators have been conducting novel research into the experiences of older adults with complex care needs — whether they were experiencing isolation and loneliness, how their access to healthcare was affected, if their lifestyle and self-care behaviors changed, and ultimately whether COVID-19 has widened inequities in health outcomes.
The next goal is to predict which patients will have the best response — based on their genetic signature — to a specific drug.
The team is also working to serve low-income areas of Chicago to deliver messaging about the need for COVID vaccinations. "Vaccination rates among middle age and older adults in these areas has really lagged behind, and we're trying to address that disparity," says Michael Wolf, PhD, '02 MPH, director of the center, and associate vice chair for research in the Department of Medicine.
CAHRA is also home to Northwestern's Claude D. Pepper Older American's Independence Center, part of a national network of National Institutes of Health centers contributing to aging research. To date, the Pepper Center has supported 10 early career investigators with funding for pilot projects and/or protected time. Now, the center looks forward to working with the Potocsnak Longevity Institute.
"Aging research across the university has always been strong but somewhat fragmented, and we look forward to supporting this long-needed institute in bringing together faculty for meaningful collaborations and helping junior investigators advance their career path in aging research," Wolf says.