Progress Notes
Fall 2022
we'd love to hear from you!
Share your important milestones with us.
Please share your recent news, accomplishments and important milestones with us. Submit your updates and high-resolution photos via the linked form. We will publish them in an upcoming issue of the magazine.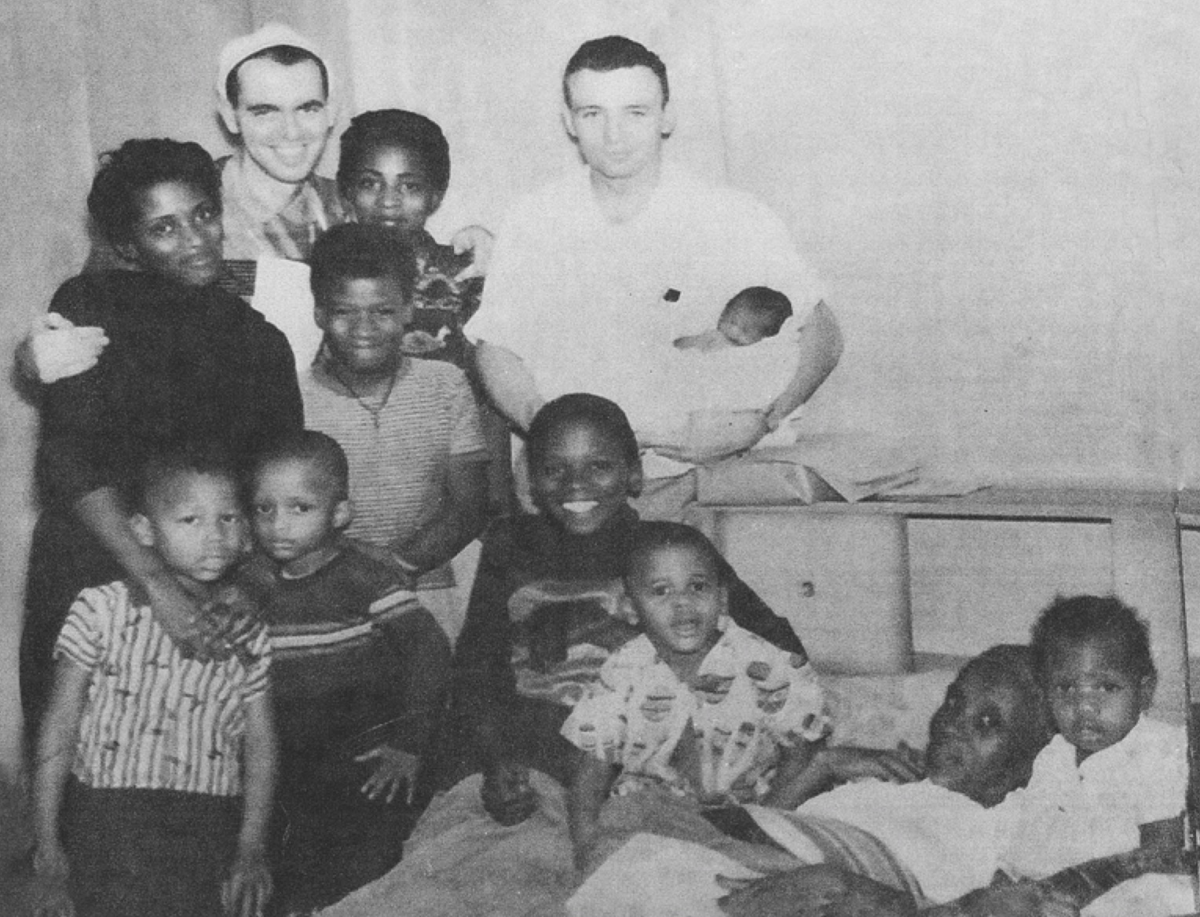 1970s
Howard D. Weiss '68, '71 MD, has authored a digital book titled Parkinson Primer: 'Pearls' to Help Health Care Professionals Provide Better Care for People with Parkinson Disease. Weiss has been distributing the book in PDF format without charge to general neurologists, internists, nurse practitioners, and other medical professionals to help improve the care of people with Parkinson's disease. The book has received critical acclaim from healthcare professionals in the U.S. and several other countries. Now retired, Weiss serves as adjunct associate professor of Neurology at Johns Hopkins School of Medicine.
Leo A. Gordon, '73 MD, presented his ongoing research into presidential illnesses (an interest that began during his medical student surgery rotation at Northwestern) to the Cedars-Sinai Medical Center Alumni Society in Los Angeles on April 28. Gordon's presentations have become legendary in the Los Angeles community. "Hail to the Chief Complaint! — A Brief History of Presidential Illnesses" appeals to medical, historical, political, and alumni groups. Gordon enlivens each specific presidential illness by relating the effect of that illness on the political and legislative processes in motion at the time of the illness.
Jerome C. Cohen '77, '79 MD, '82 GME, was recently elected vice president of the Medical Society of the State of New York (MSSNY). Cohen previously served as both speaker and trustee of MSSNY. He has served as a senior attending gastroenterologist for Bassett Healthcare Network since 2015 and is clinical assistant professor of Medicine at the Cooperstown campus of Columbia University Vagelos College of Physicians and Surgeons. A bioterrorism first responder volunteer, Cohen previously served as president of the Broome County Medical Society and as past chair of the American Medical Association's Council on Constitution and Bylaws. Cohen's wife, Elaine V. Drelich, '80 DDS, is also a Northwestern alumna and a graduate of the Northwestern University Dental School.
Scott Sarran '77, '79 MD, '92 MBA, was appointed to the Medicare Payment Advisory Commission by the U.S. Government Accountability Office. Sarran, a geriatrician, is chief medical officer at MoreCare.
1990s
Sandra Y. Lin, '94 MD, began her position this August as professor and chair of the Division of Otolaryngology-Head and Neck Surgery at the University of Wisconsin School of Medicine and Public Health. Prior to her move to the University of Wisconsin, Lin spent 20 years in the Johns Hopkins Department of Otolaryngology, where she held multiple leadership roles, such as senior vice chair of Clinical Operations, and director of Diversity, Equity, and Inclusion. She is excited to be living in Madison and to be returning to the Midwest.
Kelly M. Choi '94, '98 MD, '02 GME, has been appointed senior vice president of marketing and product management for Element Biosciences Inc. Choi has 20 years of commercial leadership experience in product strategy and execution, strategic partnerships, business development, client relations, and operations management for healthcare technology companies. Choi previously served as chief commercial officer at Onegevity of Thorne HealthTech.
Kris Rehm, '98 MD, has been named president-elect of the Society of Hospital Medicine. Rehm is professor of Clinical Pediatrics and vice chair in the Department of Pediatrics at Vanderbilt University Medical Center and the first pediatrician to be named president-elect of the Society of Hospital Medicine. She also serves as director of Outreach Medicine for the Department of Pediatrics and as associate chief medical officer for Children's Services for the Vanderbilt Medical Group.
2010s
Adrienne H. Long '15 PhD, '16 MD, received the 2022 American Association for Cancer Research – Conquer Cancer, the ASCO Foundation, Young Investigator Award for Translational Cancer Research.
Brian J. Miller, '11 MD, MBA, MPH, joined the American Enterprise Institute as a nonresident fellow in June 2022. Miller serves as an advisor to members of Congress and their staff and lives in Washington, D.C. He remains a practicing hospitalist at Johns Hopkins Hospital and on the medical school faculty.
2020s
Anil R. Wadhwani '11, '19 PhD, '20 MD, was named to the board of directors for the National Resident Matching Program, one of the main organizations that helps to place medical students and residency applicants into residency and fellowship training positions. Wadhwani is a neurology resident at the Hospital of the University of Pennsylvania.
MS/GME/PhD
Karl Y. Bilimoria '98, '98 MS, '10 GME, is leaving Northwestern Medicine after 20 years to be the chair of Surgery at Indiana University. He will be moving his research program there as well.
Christopher M. Gonzalez, MD, '00 GME, '06 MBA, has been awarded the Barringer Medal from the American Association of Genitourinary Surgeons and was recently named a trustee on the American Board of Urology. Gonzalez is chief of Surgery, as well as chair and the Albert J. Jr. and Claire Speh Professor of Urology at Loyola University Medical Center and Stritch School of Medicine.
Josh Levitsky, MD, '08 MS, was recently named president-elect of the American Society of Transplantation (AST), the largest transplant organization in North America. In addition to the AST, Levitsky is an active member of the American Association for the Study of Liver Diseases and the International Liver Transplantation Society. He previously served as co-chair of the American Transplant Congress, the AST Cutting Edge of Transplantation Meeting, and the AST Education Committee. Levitsky is professor of Medicine in the Division of Gastroenterology and Hepatology, of Medical Education, and of Surgery in the Division of Organ Transplantation at Feinberg.
Yusra Cheema, MD, '11 GME, '14 GME, was named the recipient of Feinberg's George H. Joost Teaching Award for outstanding teaching in a large-group setting during the M1 year during the Honors Day Award Ceremony that took place earlier this spring. Cheema is an assistant professor of Medicine in the Division of Nephrology and Hypertension.
Yinan Zheng '12 MS, '17 PhD, is the lead author of a Northwestern Medicine study published in the journal Circulation that highlights that epigenetic biomarkers may reflect past cardiovascular health exposures and predict cardiovascular disease in the future. Zheng is an assistant professor of Preventive Medicine at Feinberg.
Jacqueline D. Neal, MD, '13 GME, was recently awarded the Mark Wolcott Award for Excellence in Clinical Care Delivery by the Department of Veterans Affairs (VA). The award is the highest honor bestowed among the more than 26,000 physicians in the Veterans Health Administration. The Wolcott Award for Excellence is presented to a "VA healthcare practitioner who is deserving of special recognition for their contributions in enhancing clinical care." Neal is a physiatrist in the department of Physical Medicine and Rehabilitation at the Jesse Brown VA Medical Center and assistant professor at both Feinberg and the University of Illinois College of Medicine.
Kelly Foster, MD, '14 GME, '15 GME, '17 GME, has joined the Tampa General Cancer Center of South Florida in Palm Beach County. Foster is a former medical oncologist at Northwestern Medicine, completing her Internal Medicine residency and Medical Oncology and Palliative Medicine fellowship training at Northwestern. She received her undergraduate degree at UCLA and completed medical school at Loyola University. Foster is board-certified in medical oncology, internal medicine, and palliative medicine. She is currently seeing patients with all types of cancer, with a focus on breast and gastrointestinal cancers (gastric, esophageal, pancreatic, hepatobiliary, colon, anal) and is a member of the American Society of Clinical Oncology.
PT
Tasha M. Weatherspoon '98 MPT, DPT, recently completed her Doctor of Physical Therapy degree from the University of Montana. Weatherspoon is president of the Northwestern University Physical Therapy Alumni Association.
Stephen Baynai, '10 DPT, Mark Kaufman '89 PT, along with Northwestern University Physical Therapy and Human Movement Sciences faculty member Babette Sanders, DPT, recently traveled to Washington, D.C., to lobby on issues important to physical therapy.
Jonathan Tsay '15, '18 DPT, is the 2022 award recipient of the National Institutes of Health Outstanding Scholars in Neuroscience Award Program (OSNAP). The OSNAP award is designed to recognize those who are conducting exceptional neuroscience research across the nation and have great academic potential in their scientific training.
Sarah E. Rice, '20 DPT, serves as medical support for Chicago musician and cyclist Phil Fox on Race Across America, sponsored by Athletico. Fox rides to support the Multiple Sclerosis Foundation.