Passion for Equity
New assistant dean for medical education Linda Suleiman, MD, weaves health equity into her curriculum goals and her own career as an orthopaedic surgeon.
by Bridget Kuehn
photography by Teresa Crawford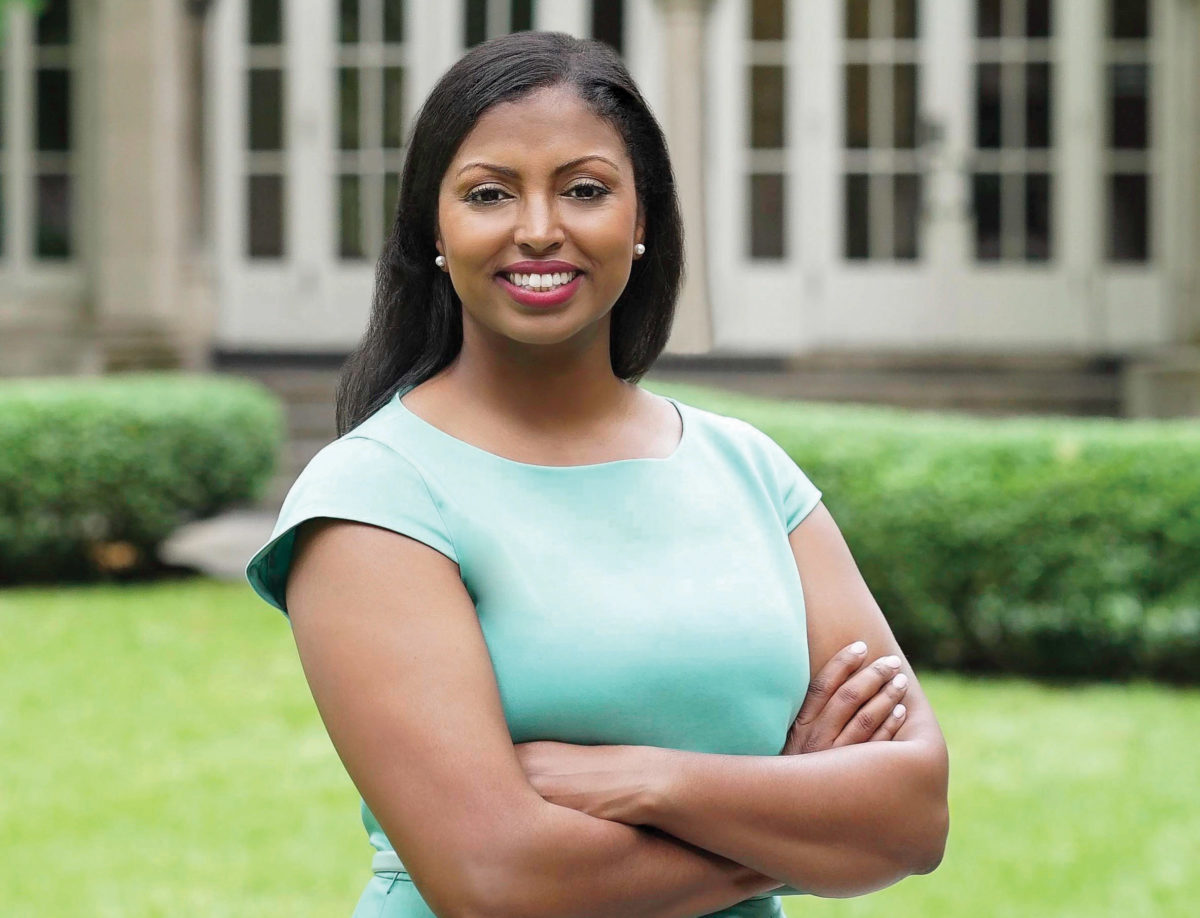 Linda Suleiman, MD, '17 GME, is one of just six Black female surgeons in the country specialty-trained to perform joint replacements. This fact is not lost on her patients, many of whom are Black women who travel miles, including from out of state, to be cared for by a surgeon who looks like them. Some have even been turned down by local surgeons who fail to offer surgery due to medical complexities or comorbidities. Suleiman advocates giving everyone a fair shot at restored functionality.
"There is huge need and underutilization of joint replacements in patients of color nationally," Suleiman says. Many patients are from at-risk communities where medical comorbidities are common. Some find it difficult to get transportation to and from surgery, or physical therapy during recovery. "We as physicians often forget about social vulnerability and the social determinants of health."
But Suleiman, who is director of Diversity and Inclusion at the McGaw Medical Center of Northwestern University and who was named assistant dean for medical education last summer, plans to change that by developing curricula and learning experiences for residents and fellows that help them consider risk and social factors contributing to health outcomes and disparities.
We as physicians often forget about social vulnerability and the social determinants of health.

LINDA SULEIMAN, MD
"We aren't just talking about pathophysiology or the operative technique of surgery, but about the patient – who they are and where they are from," says Suleiman, who is also an assistant professor of Orthopaedic Surgery and of Medical Education.
Inclusive Education
Suleiman draws from personal experience in this new role, which also includes creating an inclusive environment for trainees. She grew up in Hamilton, Ontario, and was inspired to become a physician by her mother, who was an anesthesiologist in Mogadishu, Somalia. To escape the civil war there, the family emigrated to Canada, where Suleiman's mother was unable to practice medicine, but found other ways to contribute to her community through working for government agencies. Her mother's sacrifices made Suleiman all the more determined to pursue a career in medicine.
When Suleiman was a medical student at Howard University, people questioned her interest in surgery, she says, because women and Black surgeons were — and still are — so underrepresented in the field. The peer support she received during her residency from the Northwestern McGaw Underrepresented Residents and Fellows Forum enabled her to persist on her path to orthopaedic surgery when other friends and colleagues did not.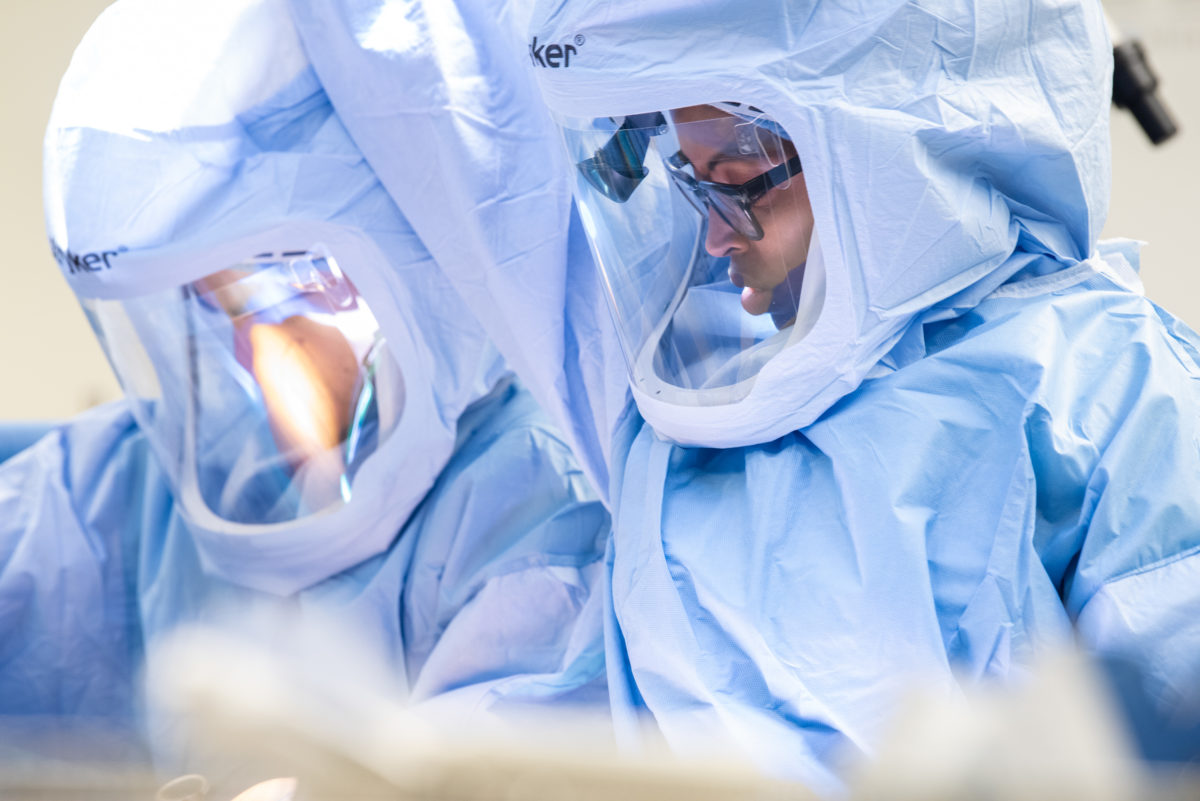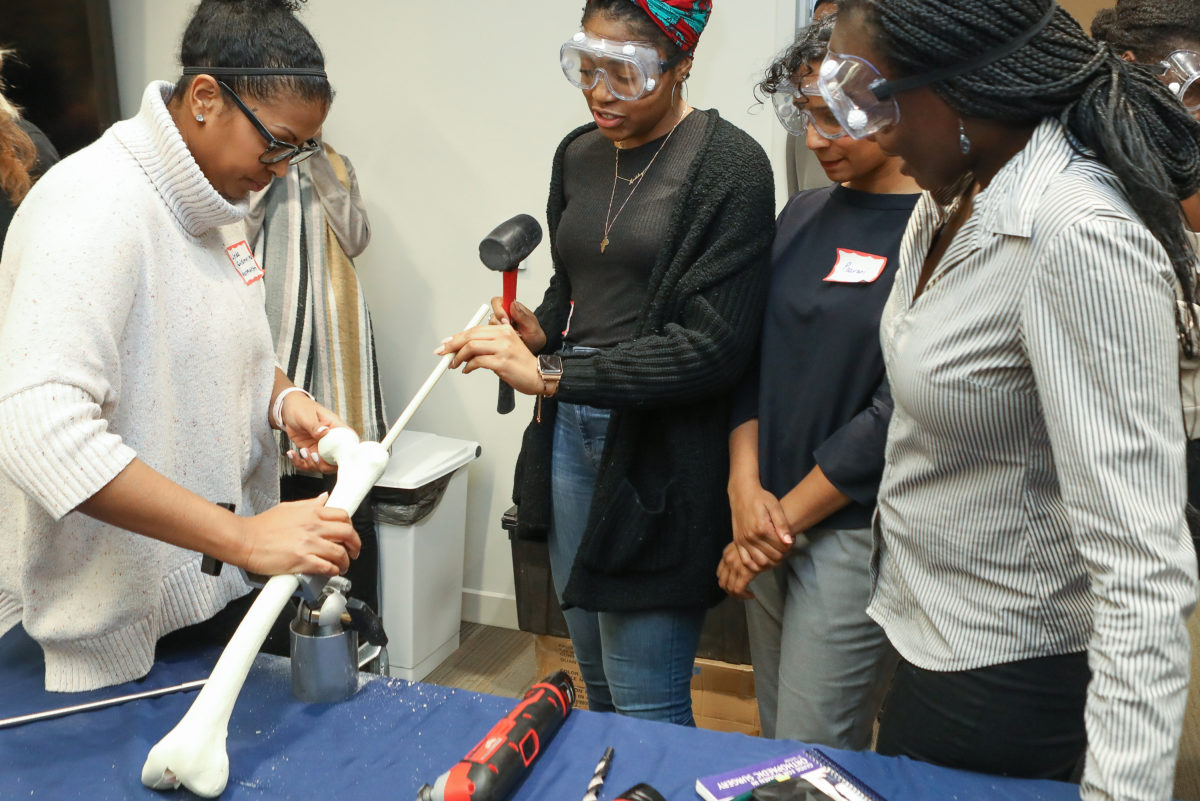 "Where I found the real pull was that feeling of belonging, whether it's in your specialty or at your institution," she says.
Suleiman didn't have a faculty leader devoted to creating a welcoming environment for trainees — as she is now — when she was going through training. But she was honored to return to Northwestern in 2018 as the first African American woman faculty member in the Department of Orthopaedic Surgery and as director of diversity and inclusion for graduate medical education.
"It really felt like home to me because of the peer network and the support," she says. "I felt honored to be able to come back as an orthopaedic surgeon and serve in this leadership role as someone who can help make sure residents and fellows from underrepresented groups in medicine feel a sense of belonging here at Northwestern."
In her ongoing role as director of diversity and inclusion, Suleiman has focused on recruiting medical students, residents, and fellows from underrepresented groups. To help them succeed and thrive at Northwestern, she expanded beyond peer-support to include faculty support and mentoring and has created personal and professional development opportunities. When she started as director, approximately 14 percent of graduate medical trainees were from underrepresented groups. Now, just three years later, nearly one-quarter of the incoming class in residency and fellowship are from populations underrepresented in medicine.
"We did a really nice job of making sure that we were reaching out and mentoring medical students from across the country to attract them to come and serve patients in Chicago," she says.
Building Health Equity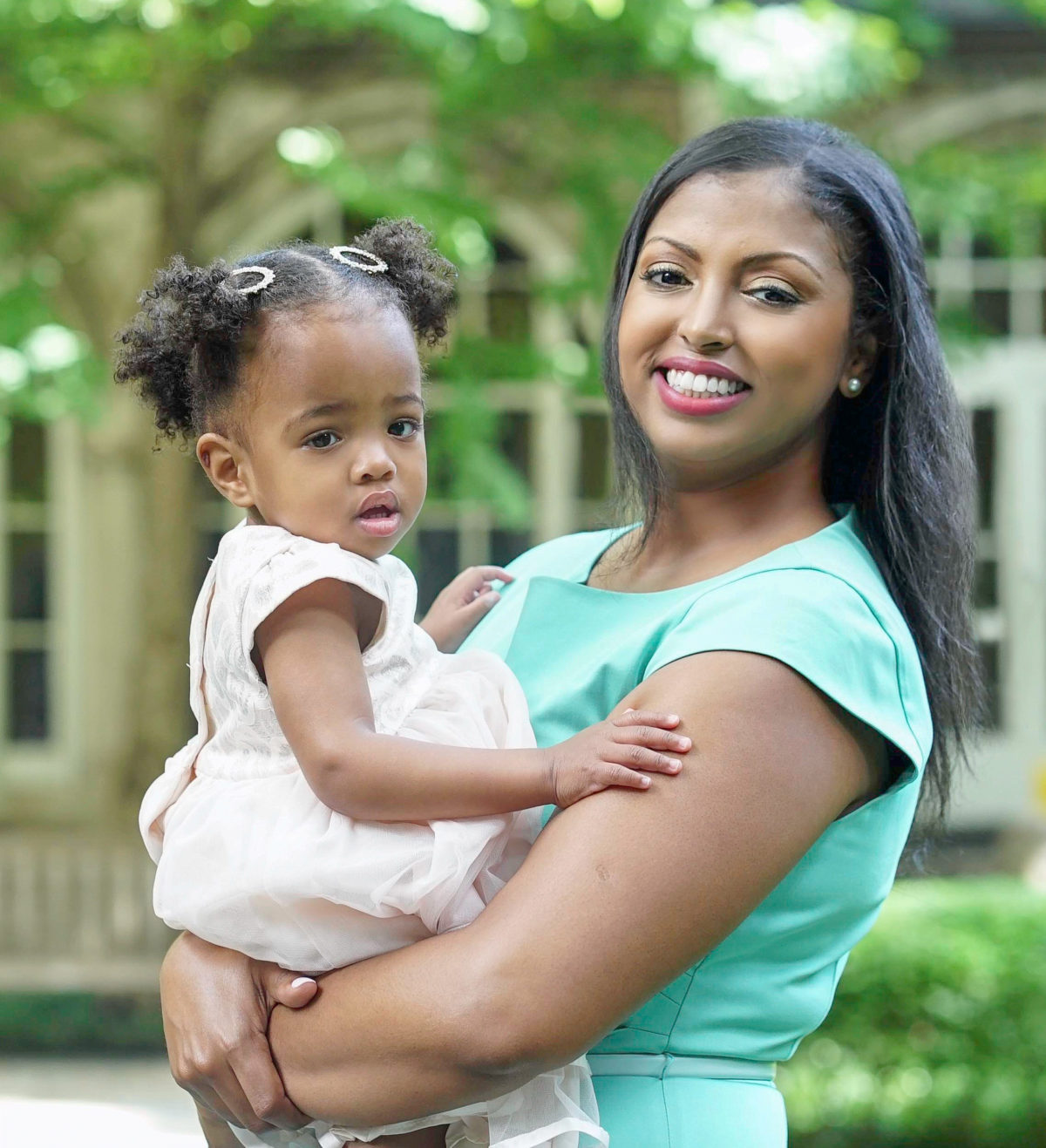 The growing ranks of physicians-in-training from diverse backgrounds are essential to Northwestern's mission of improving health equity. Building a curriculum that helps physicians provide the best care possible to all patients across the Chicagoland area is just as important.
"Individuals from diverse backgrounds bring different perspectives to our field," Suleiman says. "Whether in orthopaedic surgery or any other specialty, different perspectives help us understand patients from diverse backgrounds."
But for trainees to thrive there must be a safe learning environment regardless of the trainee's gender, sexuality, race, or ethnicity, Suleiman says. This led her to help launch an inclusive and bias-free curriculum for the medical campus.
She also helped launch McGaw Medical Center's first Health Equity Week this past spring. More than 500 people, including trainees, physicians, students, and hospital employees registered for the event. Experts from across the country delivered talks on topics including health equity for LGBTQ+ communities, the impact of endometrial cancer and maternal heath disparities on Black women, the need to build a stronger pipeline of diverse students, and more. For many of the trainees, it was their first time hearing about some of these sensitive topics, according to Suleiman. "It's really to help them better understand our patients," she says.
Suleiman's own research on disparities in hip and knee replacement — and how policy decisions contribute to them — have inspired her to build trainees' awareness of what they can do to ensure that all patients get optimal care. In a study published in the Journal of Arthroplasty, Suleiman found that Black patients often wait longer for surgery for degenerative joint disease despite presenting with worse osteoarthritis. Another study, which she co-authored, showed that policies aimed at reducing payor costs for hip and knee replacements may make it more difficult for some patients to access care.
"My goal is to make sure our trainees understand what the social determinants of health are and how they affect the practice of medicine," she says.
Paving the Way
In addition to helping boost representation among trainees at Northwestern, Suleiman is also committed to helping boost the ranks of women in her specialty. Her research has shown that orthopaedic surgery lags behind other specialties in representation of women. During the 2016-2017 academic year, women made up just 14 percent of residents in the specialty and 6 percent of all practicing orthopaedic surgeons. Because there are so few women in the field, it can be hard for women medical students to picture themselves as an orthopaedic surgeon, she explains.
"Orthopaedics is a physically demanding specialty," she says. "The myth is that women cannot handle it. But it is really about technique and not brute strength."
Suleiman believes that strategic planning at the national and institutional levels is needed to help recruit more women and individuals who are underrepresented to the field. Early in her career, Suleiman was an intern at one such program, Nth Dimensions, which works with academic institutions, industry, and surgeons to develop a diverse pipeline of surgeons. Last year, Suleiman was part of an event at Northwestern hosted in conjunction with the Perry Initiative to introduce women medical students and local high school students to orthopaedics and engineering.
Suleiman's dual roles as a surgeon and as an educator enable her to both share her passion for the field and change lives for the better in the operating room.
"I love operating and being able to help patients who came in with debilitating musculoskeletal problems get back to being active, pain-free, happy, and able to do what they want to do independently," she says.