Global Vision
Robert Murphy, MD, leads research and education initiatives around the world while combating COVID-19 misinformation closer to home.
by Emily Ayshford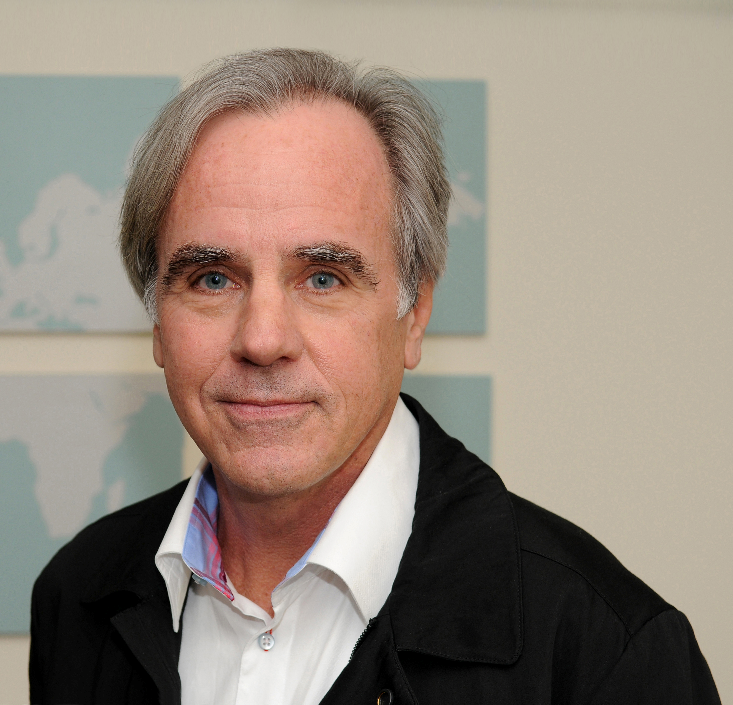 As a Northwestern resident in the late 1970s, Robert Murphy, MD, '81 '84 GME, treated a patient with a mysterious condition: a gravedigger from Indiana who showed up at the VA hospital with big black scabs all over his back and a pulmonary infiltrate but no respiratory symptoms.
At the time, Murphy thought he wanted to be an endocrinologist or a cardiologist. He was used to changing his mind — he'd started off as an aviation major in college before deciding he needed a career that was more "mental than mechanical." He knew he made the right decision when he attended Loyola Stritch School of Medicine. He just had to find the right medical discipline to pursue.
Looking at the gravedigger, Murphy was fascinated. He turned out to have blastomycosis — a fungal infection — but Murphy's interest in infectious diseases was piqued.
"It was fun," he says. "You got to see the most interesting patients. With infectious diseases, you identified them, treated them, and then the patient was cured and went home."
That practice changed after Murphy finished his residency and began his infectious disease fellowship at Northwestern in 1981. Within his first week, the first cases of HIV began to show up in Chicago. From that point on, patients with this new infectious disease weren't cured. They needed long-term, often complex and intensive care.
The world was full of HIV in low- and middle-income countries, so I decided to shift my focus there.

Robert Murphy, MD
That set Murphy on a path from Chicago to Nigeria, from running the largest AIDS clinic in the city to eventually setting up AIDS treatment and capacity building programs across Africa. Ultimately, he would find himself running research programs around the world and training healthcare workers in low- and middle-income countries to diagnose and treat disease. For 10 years, he led Feinberg's Center for Global Health and then its successor, the Institute for Global Health, founded in 2019.
Now, with a gift from Northwestern University Trustees and alumni Patrick G. Ryan and Shirley W. Ryan that endowed the Robert J. Havey, MD Institute for Global Health, Murphy, who is executive director of the institute and the John Philip Phair Professor of Infectious Diseases, is looking to expand programming and research to help improve care for billions of people worldwide.
"Now we can really go to the next level with research and education," Murphy says. "We want this to become an important global health institute internationally."
Treating patients with HIV in Chicago
When the HIV pandemic began in the early 1980s, Murphy was splitting his time between conducting infectious disease rounds and research, and practicing in an internal medicine clinic. At the time, infectious diseases were only treated in hospitals, but as more and more patients with HIV became sick, they needed long-term care and follow-up.
So physicians referred patients to Murphy's clinic. Within a few years, 95 percent of his patients had HIV or AIDS. No treatment existed, and every one of his patients died. At one point, he signed more death certificates than any other physician at Northwestern. Often, he couldn't keep up. Because bodies couldn't be released without a signed death certificate, Murphy started pre-signing them in batches. "It was quite traumatic," he says. "I became attached to these young patients and their families. They were stigmatized but appreciative of care."
In addition to the clinic, he ran the AIDS Clinical Trials Unit, where he studied combinations of treatments and potential complications. In 1996, with the advent of antiretroviral therapy, patients began to survive, and fewer were admitted to the hospital.
"But the world was full of HIV in low- and middle-income countries, so I decided to shift my focus there," he says.
Creating sustainable and bilateral programming in Africa
In 2004, Murphy was appointed the country director for Nigeria for the U.S. President's Emergency Plan for AIDS Relief (PEPFAR). There, he led the program that set up 53 clinics across the country that tested and treated more than 175,000 patients with HIV and AIDS. A sabbatical in Paris led to similar work in Mali. At the time, the idea of global health was undergoing a transformation.
"Before this, researchers would come in and send lab specimens back to the United States," he says. "There was very little capacity development. But there was a growing movement to teach people in these countries how to treat the diseases there in a sustainable way."
In 2008, Murphy received a grant from the Fogarty International Center at the National Institutes of Health to start training healthcare workers in Africa to both identify and treat health problems and to get the grants and support they needed to do the work.
That evolved into the Medical Education Partnership Initiative in 2010, through which Murphy helped modernize the medical school curriculums at six Nigerian schools. He also worked with the McCormick School of Engineering's Center for Innovation in Global Health Technologies to develop Nigeria's first academic biomedical engineering departments.
"I'm very proud of all the different programs we've set up," he says. "With everything we do, it's a long-term commitment, we don't just fly in and fly out. We make sure our programs are sustainable and bilateral."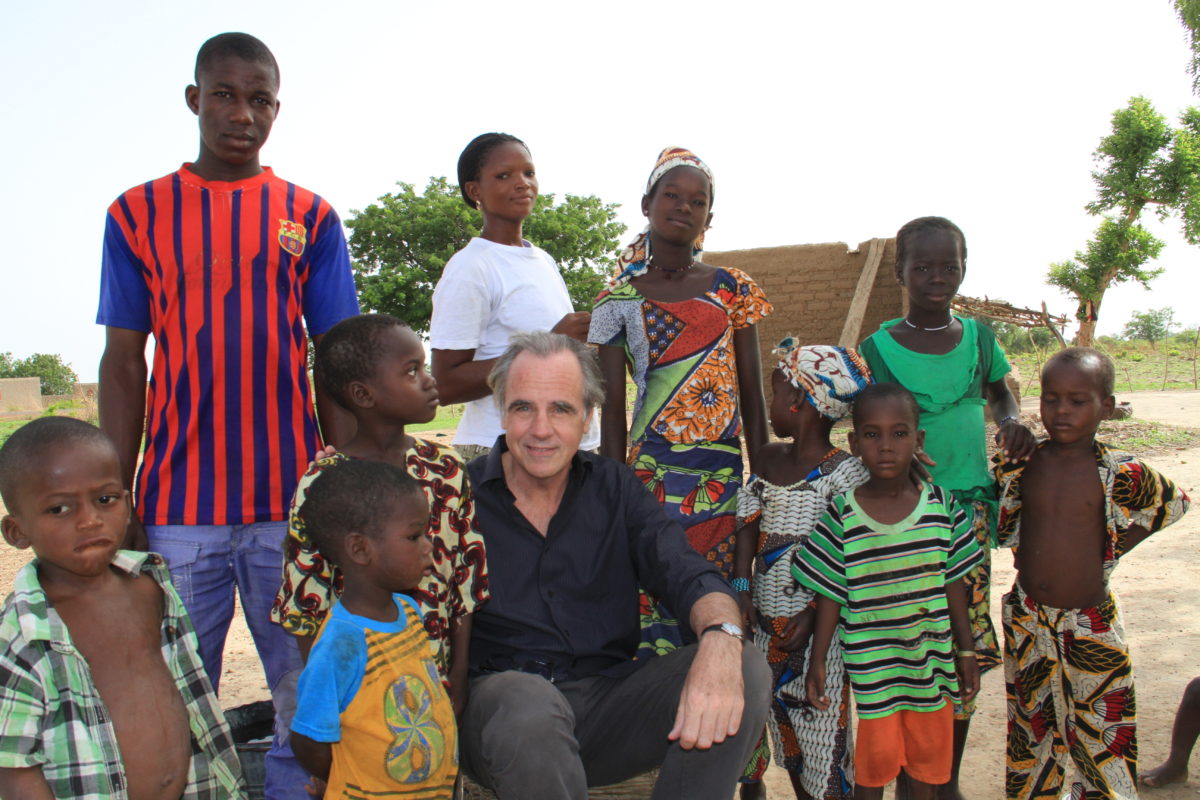 Now we can really go to the next level with research and education.

Robert Murphy, MD
An institute to promote global health research and education
In 2009, Feinberg launched the Center for Global Health. With Murphy as its director, the center oversaw research and training projects across Africa and the Middle East, addressing health inequities through research and educational initiatives. That meant expanding beyond HIV research.
"As soon as HIV got under better control in Africa, we found that we were dealing with conditions that the people there never worried about before, like hypertension, heart disease, cancer, and stroke," Murphy says.
Murphy connected with Robert Havey, '80 MD, '81, '83 GME, deputy director of the Havey Institute for Global Health (see sidebar). They joined forces in 2019 to start the institute, expanding programming to Asia and Latin America, leading research projects in both communicable diseases and in cancer and heart disease, and training students and scientists in low- and middle-income countries.
In India, for example, institute members teach clinicians how to identify and treat hypertension. In Rwanda, they teach surgeons how to diagnose and repair obstetric fistulas. Here in the United States, the institute runs the Master of Science in Global Health program with Northwestern's School of Professional Studies. More than 200 faculty members now work on a broad range of global health activities under the umbrella of the institute.
Throughout the past two years, Murphy and Havey also helped develop the Center for Pathogen Genomics and Microbial Evolution, which isolated one of the first known variants of SARS-CoV-2, the virus that causes COVID-19. Institute members also helped validate a new 15-minute COVID-19 PCR test developed in Northwestern's Center for Innovation in Global Health Technologies. The device could be on the market as early as this year.
The new funding will "prime the pumps" of each of the centers, giving them the support they need to grow exponentially. That means expanding partnerships in Latin America and Asia, and raising further money to endow professorships. "This is going to be an incredible springboard," Murphy says.
Combating COVID-19 misinformation
Of course, the institute has been affected by the COVID-19 pandemic. Travel was restricted, and research pivoted. Murphy has lost three colleagues in Africa to the disease — nowhere near the number of patients he lost during the beginning of the AIDS pandemic, but he sees similarities in the politicization of the viruses.
To combat misinformation, Murphy has become a go-to media expert, appearing in hundreds of news outlets around the world. For much of the pandemic, he appeared on Chicago's WGN Morning News every weekday, answering viewers' questions about the latest guidelines and variants.
Despite new variants, Murphy predicts COVID-19 will continue to surge in smaller and smaller waves, until it becomes a seasonal virus, like the flu. And there is an upside: the research into vaccine technology may lead to better influenza vaccines, or even an HIV vaccine. Because eventually, he says, "all pandemics end."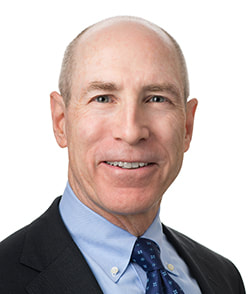 PAVING THE WAY
Robert J. Havey, '80 MD, '83, '84 GME, a long-time general internist with Northwestern Medical Group, serves as the deputy director of the Havey Institute for Global Health and as clinical professor of Medicine in the Division of General Internal Medicine and Geriatrics.
In 2008, he established the Global Health Initiative, which provides global health experiences for Northwestern medical students. Through the program, medical students go on rotations at locations around the world, helping to provide clinical care in low- and middle-income countries. Under his leadership, Northwestern now has a higher percentage of medical students going on global health rotations than any other medical school in the United States.
Northwestern University Trustees and alumni Patrick G. Ryan and Shirley W. Ryan made a historic gift to name and endow the Robert J. Havey, MD Institute for Global Health in his honor.