Colonoscopies Just Got Smarter
New technology has raised the IQ of routine colonoscopies. The recent introduction of artificial intelligence (AI) in the gastrointestinal (GI) lab is improving the ability of gastroenterologists to spot and remove precancerous colorectal polyps.
By Cheryl SooHoo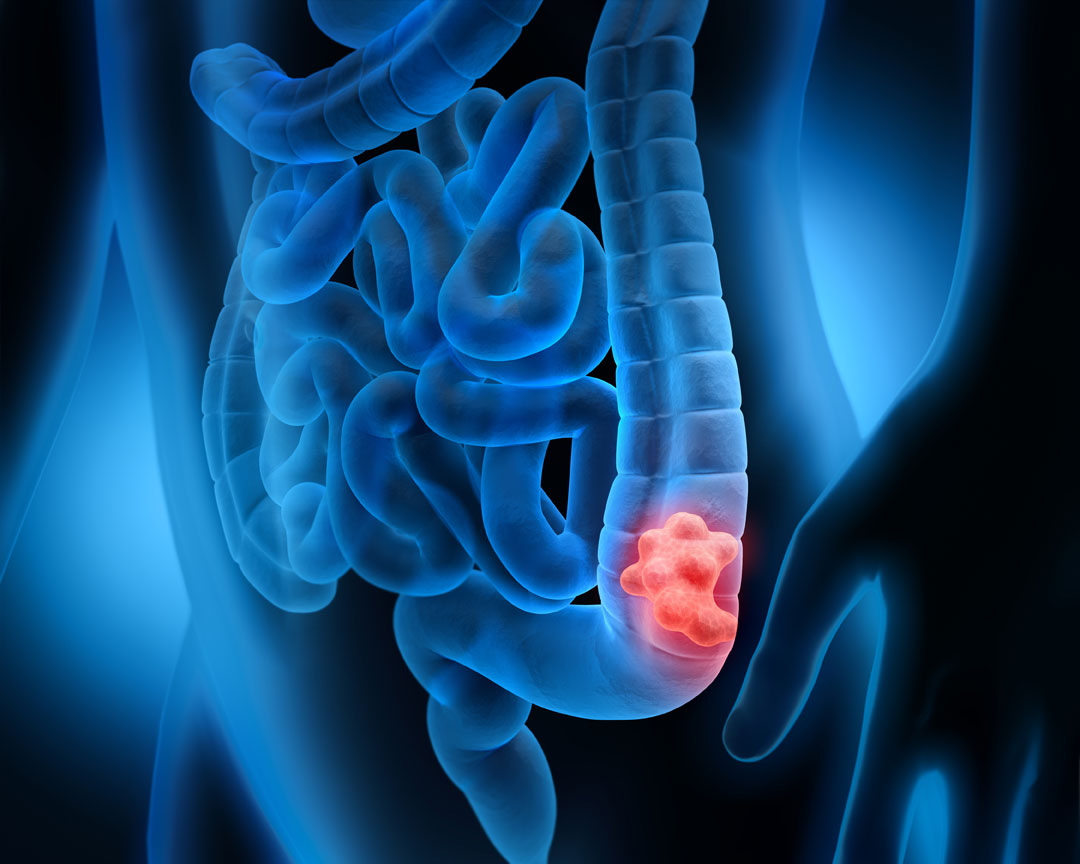 Aiding physicians to better detect the earliest stages of colon cancer — the second most common cause of cancer death among Americans — AI could be a significant game changer in saving lives.
This May, Feinberg gastroenterologists presented the results of a Northwestern study evaluating an FDA-approved computer-aided polyp detection system called GI Genius — the first commercial product of its kind. The AI helped Northwestern Memorial Hospital (NMH) physicians who performed colonoscopies to remove 13 percent more adenomas, the most common type of colorectal polyp, compared to when the system was not used.
The finding has big implications. Studies have shown that just a 1 percent increase in the adenoma detection rate can result in a 3 percent decrease in the risk of cancer developing within five years of a colonoscopy. The Northwestern investigators' 13 percent finding equates to reducing future colon cancer diagnoses by up to 39 percent.
Often developing after age 45, colon polyps are found in as many as 40 percent of Americans, according to the National Institutes of Health. While incidences of colon cancer are becoming alarmingly more common in younger people, routine screening exams continue to keep cases of this deadly disease from skyrocketing, according to Rajesh Keswani, MD, '16 MS, associate professor of Medicine in the Division of Gastroenterology and Hepatology and a nationally renowned expert in interventional endoscopy who leads efforts to improve healthcare quality such as the implementation study of the GI Genius.
"Most polyps do not become cancerous, but nearly all colorectal cancers begin as polyps," says Keswani, director of endoscopy at NMH and director of quality for the Northwestern Medicine Digestive Health Center. "Unlike with breast and lung cancers, where the goal is to find cancer early, for colon cancer we are able to not only detect but also remove lesions before they become cancerous by performing high-quality screening colonoscopies."
The invaluable intelligence of the GI Genius proved too good to pass up. By June 1, Northwestern Medicine had become one of the largest health systems in the country to install the AI application in every endoscopy suite in its nine hospitals and four outpatient locations in Chicagoland.
"The results clearly showed the dramatic impact on the performance of our doctors to further improve patient care in our high-volume clinical environment," says John Pandolfino, MD, the Hans Popper Professor of Medicine and chief of the Division of Gastroenterology and Hepatology. "How could we not implement AI throughout our Northwestern Medicine endoscopy facilities?"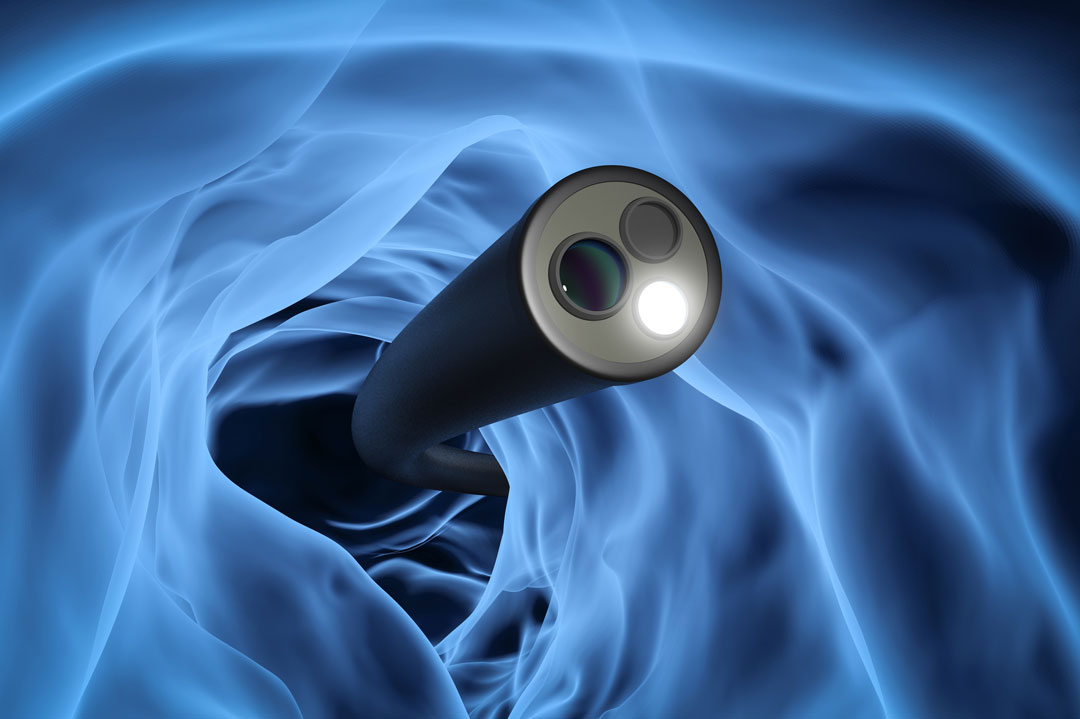 SMART PARTNERSHIP
The GI Genius acts as a partner to medical staff. During routine colonoscopies that use the program, a small green box appears on the screen and zeros in on a polyp on the real-time video feed of a patient's colon. Extensive machine learning has taught the AI program to sound an alarm when it recognizes the features of suspicious polyps. Already carefully and expertly looking for subtle growths — potentially cancerous and benign — that can hide behind folds in the intestine, the GI specialist takes a closer look at what the AI has found. Relying on clinical training and experience, the gastroenterologist makes the ultimate decision to remove the abnormal tissue.
"The AI is like having another skilled colleague in the room that can provide a second set of eyes," Keswani says. "AI can serve as mentors, just like attending physicians do for residents learning how to perform colonoscopies."
Featuring one of the busiest endoscopy services in the country, Northwestern Medicine has long maintained a national reputation for providing high-quality screening colonoscopies that exceed national guidelines. With the emergence of AI in clinical care and the gastroenterology field, specifically, Keswani and his colleagues wondered: Could computer-driven applications like GI Genius help already top-performing colonoscopists do an even better job? Could AI reduce variations in the skills, technique, and carefulness of endoscopists to improve the overall detection of polyps in preventing colon cancer?
"Our approach with any change to medical practice is to determine if a new procedure or technology — even though thoroughly studied, approved, and vetted — will actually work for us here at Northwestern Medicine," Keswani says. "So we took a commercial product and began evaluating it."
Starting in early 2022, computer-aided detection software was implemented in a few endoscopy suites at a time at Northwestern Memorial, and physicians performing colonoscopies had the choice of using the AI application all of the time, some of the time, or not at all. Over a six-month study period, 21 gastroenterologists — about half of the division's faculty — performed 4,820 colonoscopies. Nine of the physicians used the software most of the time, and polyp removal rates significantly increased among the ones who used the AI compared to those who did not.
"The 13 percent increase in adenoma polyp detection was a huge number. We would have been happy with 3 to 4 percent," Keswani says. "The future of quality GI endoscopy is in artificial intelligence. There's no doubt that it will become the next new standard of care."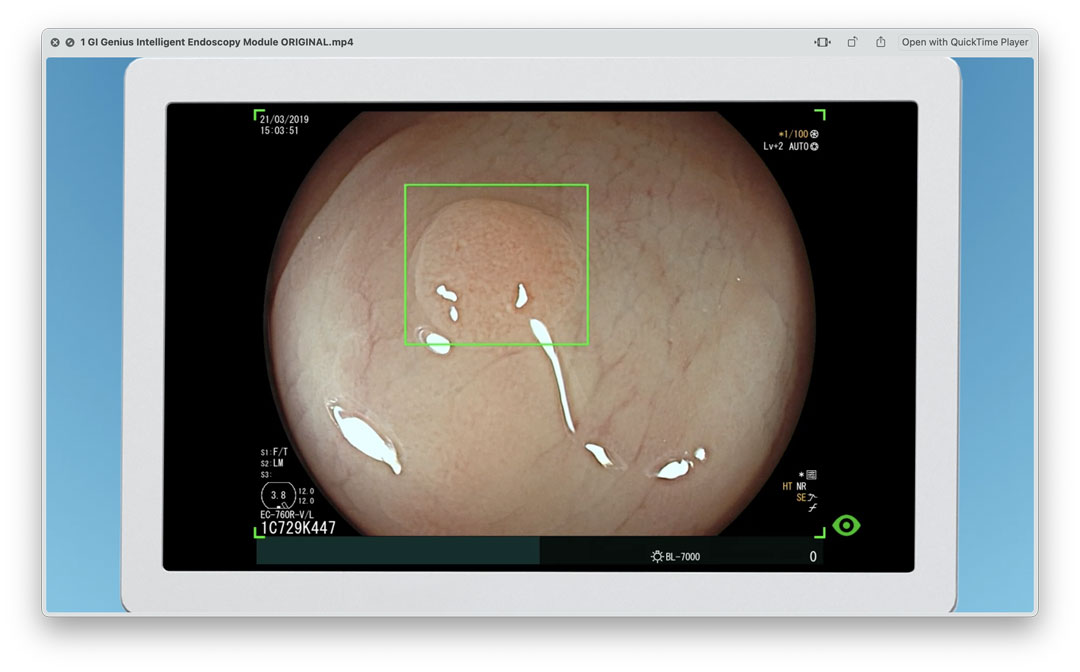 AIMING HIGHER
Northwestern Medicine's recent investment in AI for detecting colorectal polyps demonstrates the strong commitment of Feinberg faculty to innovate and use emerging "smart" tools in patient care. Pandolfino leads the Artificial Intelligence and Mathematics Program in Gastroenterology (AIM-GI), a first-of-its-kind initiative to develop novel AI platforms to improve GI diagnostics and therapeutics in clinical practice.
Collaborating with biomechanical engineers at Northwestern's McCormick School of Engineering, such as Neelesh Patankar, PhD, professor of Mechanical Engineering and Engineering Sciences and Applied Mathematics, Feinberg GI investigators are working on a number of AI projects, from developing virtual organs like the esophagus to predictive mathematical modelling of GI diseases and disorders. The AIM-GI program helped fund the GI Genius study as part of its work to enhance endoscopic procedures like screening colonoscopies.
"The use of artificial intelligence is going to have a major impact not only on gastroenterology but also on every medical specialty," Pandolfino says. "The key to its success in improving patient care will be for us to fully embrace it, help develop it, and be involved in continually refining it."