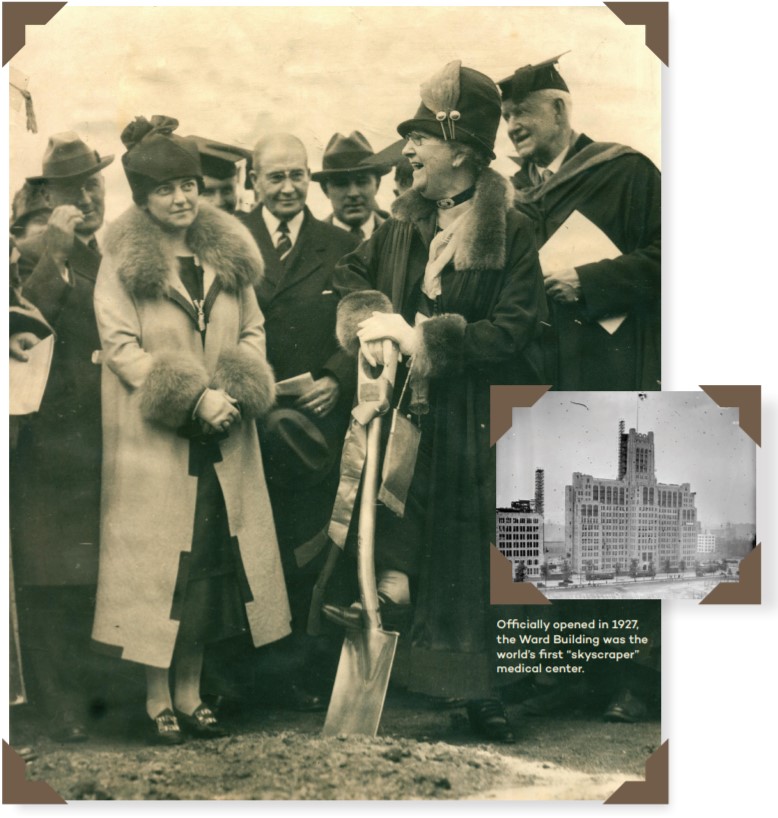 The Rise of Northwestern's Medical Center
Nearly a century ago, Northwestern began construction on the Montgomery Ward Memorial Building, marking the medical school's move to its present location. Elizabeth Ward, who gifted more than $8 million in memory of her late husband, the Chicago merchant A. Montgomery Ward, is pictured above during the ground-breaking ceremonies on May 8, 1925.
The Ward Building, which was the world's first "skyscraper" medical center, stood as an anchor of Northwestern's growing Chicago campus. Upon its official opening in 1927, critics praised the building's pioneering design. "The Montgomery Ward Memorial Building itself is a decided step forward in the development of scholastic buildings in this country," wrote The American Architect.
Read how Northwestern carries on that tradition today with the opening of the Simpson Querrey Biomedical Research Center here.
Image courtesy of Galter Health Sciences Library & Learning Center, Northwestern University Feinberg School of Medicine