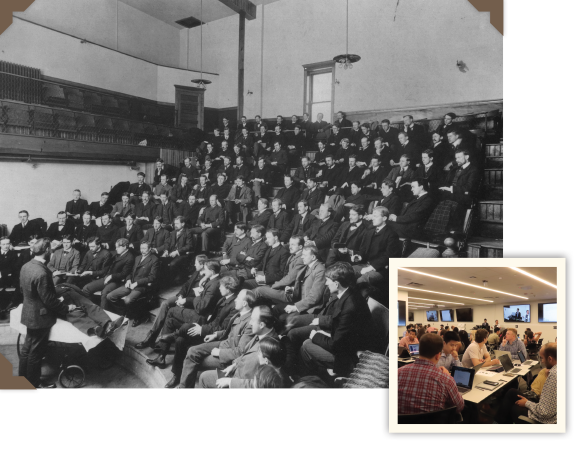 Evolution of Medical Education
Northwestern has come a long way since the days of lecture halls filled with male students clad in black suits. The contrast could not be more stark between this Feinberg anatomy class from 1885 and Feinberg's new Premier Active Learning Environment (pictured at right), which opened late last year in the McGaw Medical Center on Huron Street.
The spacious 165-seat, 4,800- square-foot classroom strikes the right balance between students, technology, and pedagogy. With movable tables, a teaching station and audio system that allows for communication and collaboration across adjacent rooms, digital displays that support wireless connectivity, mobile whiteboards, ceiling and podium-mounted document cameras and video/audio conferencing capabilities, this modern way of learning prepares our students for medicine in the 21st century.