Transitioning to a virtual medical curriculum
Within days of Gov. J.B. Pritzker declaring a stay-at-home order for the state of Illinois, the medical school took immediate action by transforming nearly all of its curriculum to be delivered online.
Efforts included online modules for first-year students, virtual clerkships and electives for third- and fourth-year students, and 23 Problem-Based Learning small groups continuing remotely, with faculty joining students to work through patient cases, share digital content, and co-create digital concept maps.
Students also continued to engage in telehealth visits with patients through the Education-Centered Medical Home program. In addition, students volunteered to work remotely with Northwestern Memorial Hospital inpatient teams to help compile discharge summaries for patients.
Boot camps for clinical skills training for graduating fourth-year students were also adapted to an online format. The obstetrics and gynecology boot camp, for example, went virtual — students were mailed suture knot tying kits (to practice suturing and knot-tying under the virtual supervision of faculty and residents), small aspirators and a papaya (to learn how to do endometrial biopsies), and water balloons and amnihooks (to practice artificial rupture of membranes).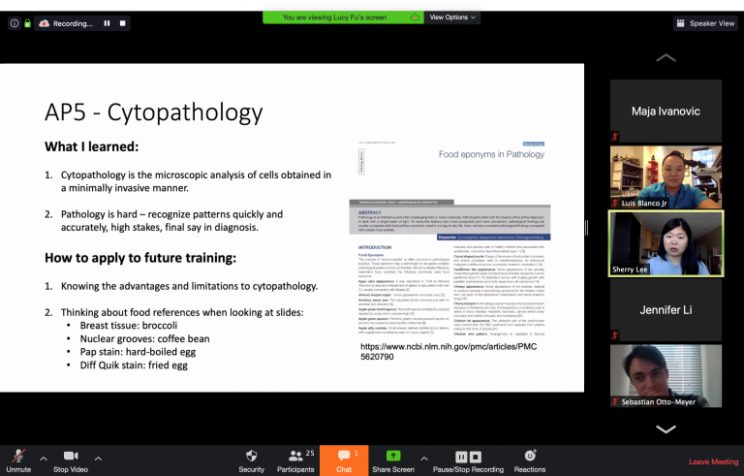 New course offerings
New virtual courses were also created in response to the medical school's transition to online learning, including a two-week virtual pathology COVID-19 elective. "Typically, we have one or two students doing an in-person pathology rotation at a time, but as the number of available clinical rotations was reduced due to COVID-19, we had significantly more students interested in participating in the pathology elective," says Kristy Wolniak, assistant professor of Pathology and Medical Education, who created and led a virtual pathology elective with Luis Blanco, Jr., MD, assistant professor and clerkship director of Pathology.
"Even in the time of crisis, people — the faculty, fellows, residents and students — can surprise you with their creativity, enthusiasm and genuine interest in both teaching and learning," Blanco said. "I am extremely proud of the virtual pathology elective and I believe that we are able to really highlight the role of pathology in medicine and give our students an appreciation of our specialty and how it will affect their future practice, whether or not they pursue pathology."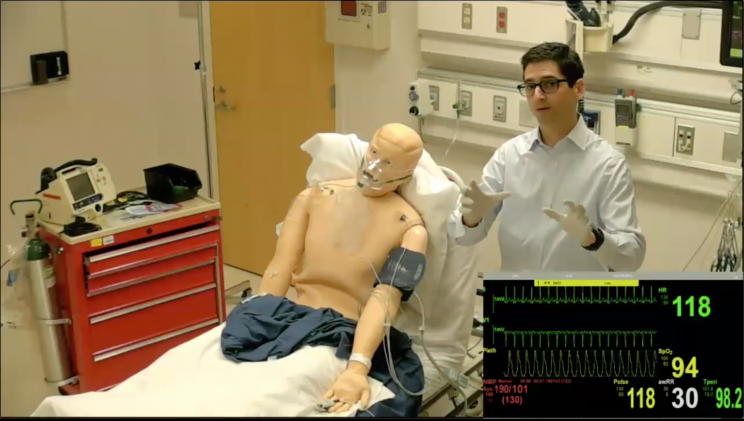 Online content for the course, including PowerPoint presentations and lectures with audio recordings, video demonstrations, and validated case material were made available online. Faculty members, fellows, and residents also led and moderated live virtual check-ins and lectures at the end of each class to discuss covered specific pathology topics and show virtual reviews of microscopic slides, multidisciplinary tumor boards, and livestreams of intraoperative frozen section consultations.
"Overall, this elective was well planned and demonstrated how effective learning with modern technological capabilities can be done correctly," says Sherry Lee, a third-year medical student who was enrolled in the elective.